It started out with an idea: that people could learn about different religions and cultures by exploring works of fiction.
"I've always been interested in the opportunity to read fiction in which one of the world's faiths a faith other than my own moves the action forward," says Sandra Wiechert, community relations coordinator at the Lawrence Public Library, 707 Vt.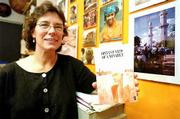 Wiechert thought this would make a good concept for a book series at the library, though she wasn't sure exactly how to go about devising it.
So she took the idea to the Topeka-based Kansas Humanities Council to suggest such a series.
"I had considered it for a long time, but I simply did not have the expertise to know which books would be the best. When I mentioned it to the Kansas Humanities people, they jumped at the idea," Wiechert says.
As a result, the Lawrence library will be the first to host "Faith in Fiction: World Faiths," a new series presented by KHC as part of its statewide book discussion program, Talk About Literature in Kansas (TALK).
Thirty people have signed up to participate in the series, which will be from 7:30 p.m. to 9 p.m. Wednesdays in the gallery of the library. The series is fully booked.
Participants will meet four times between Wednesday and Oct. 25 to discuss specially chosen books whose characters struggle within the faith traditions of Islam, Buddhism, Hinduism and Judaism.
The books to be discussed are: "Distant View of a Minaret" by Alifa Rifaat, "Harp of Burma" by Michio Takemaya, "Nectar in a Sieve" by Kamala Markandaya and "The Romance Reader" by Pearl Abraham.
Discussion leaders for the series are from Kansas University, Saint Mary College in Leavenworth, Johnson County Community College in Overland Park and Baker University in Baldwin.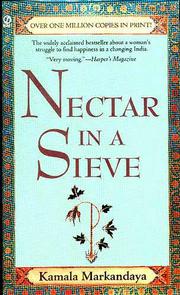 KHC annually sponsors hundreds of public humanities projects in communities across Kansas.
Its mission is to promote understanding of the history, traditions and ideas that shape the lives of Kansans and the places they live.
There are 25 book series in the TALK program. The themes of the various series range from "The Great Plains Spirit," "The Immigrant Experience" and "Kansas Literary Heritage."
There is also a book series that serves as a companion piece to "Faith in Fiction: World Faiths," called "Faith in Fiction: Christianity."
Each TALK series is built around a thought-provoking topic of interest to adult readers. The books in each series are chosen for reader appeal, literary quality and relevance to the theme.
The local sponsor a library or other nonprofit group selects the series it wants to present to the community. The KHC provides multiple sets of books, discussion leaders and publicity materials to the sponsoring group.
There is no cost to participate. Copies of the books being discussed are provided free, but must be returned at the end of the series.
A TALK reading discussion group meets at regular intervals every two or three weeks, or once a month.
The new KHC series was developed last year by humanities scholars around the state and Victoria Foth Sherry, KHC associate director.
After the Faith in Fiction series is completed in Lawrence, it will be available to other sponsors in Kansas.
"I'm excited about it, I'm proud that we're the first to have it, and I'm pleased to see an idea of mine come to fruition," Wiechert says.
Peggy Sullivan of Lawrence has worked with KHC in developing several projects in recent years. She has signed up to participate in the upcoming book series at the library.
"Sandy (Wiechert) and I both had thought for years that the topic of spirituality would be an important topic for a book series. The goal was to strive for diversity without proselytizing in any way. Sandy asked around for suggestions for multicultural books that would give Western readers a view of life in another religious community," Sullivan said.
KHC contacted humanities scholars around the state to come up with the four books that were finally chosen to make up the "Faith in Fiction: World Faiths" series. The council also was in charge of locating scholars to lead the book discussions.
Beverly Mack, an associate professor in KU's African and African-American Studies Program, specializes in the study of Muslim women. Mack will be the discussion leader for the first meeting in the book series on Wednesday. Participants will discuss "Distant View of a Minaret," a collection of short stories by an Egyptian woman.
"The stories are the concerns that all of us around the world have, regardless of our professional status or level of education," Mack says.
"They reflect a world view that we as human beings share: concern about families, parents, children, gender, our purpose in life and dealing with death."
Copyright 2018 The Lawrence Journal-World. All rights reserved. This material may not be published, broadcast, rewritten or redistributed. We strive to uphold our values for every story published.