Fine food is helping support a fine cause.
Douglas County Infant-Toddler Coordinating Council (ICC) is having Around the Block For Kids Restaurant Tour, a progressive fund-raising dinner, on Sept. 10.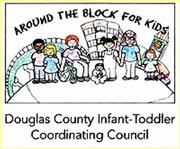 The tour features stops at four downtown Lawrence eateries.
"There's been nothing like that here in Lawrence," said Dena Bracciano, ICC coordinator.
Participants will begin with puff pastry, cheese and vegetable hors d'oeuvres at Teller's, 746 Mass.; have appetizers of fresh greens and seasonal vegetables with homemade dressing at Milton's, 920 Mass.; move on to the main course of Pan-Seared Chilean Sea Bass at Shalor's, 701 Mass.; and conclude with a serving of Douglas County Pie at Paradise Cafe, 728 Mass. Each restaurant is donating the food to help support the event.
At each stop there will be a presentation about the history of each restaurant's location. There will also be drawings for door prizes.
The ICC has been in the region since 1992 and helps provide a support system for all Douglas County children, with emphasis given to helping children with special needs from birth through age 3. The ICC is primarily funded through federal and state grants, and the tour is designed to help meet growing demands on ICC services.
What: Fund-raising progressive dinner for Douglas County Infant-Toddler Coordinating CouncilWhen: 4:30 p.m. and 5:30 p.m. seatings, Sept. 10, starting at Teller's, 746 Mass.Tickets: $50; call 832-5098, extension 216.
"It's to supplement our funding," Bracciano said.
ICC services include nursing and nutrition; occupational, physical and speech therapy; as well as free monthly screenings for all children. All services are provided at no cost to the families.
"It's our duty to pick up where the government leaves off," said Jennie Osborne, manager of Shalor's.
Tickets are $50 each. Tour participants can choose from a 4:30 p.m. or 5:30 p.m. seating time. Up to 70 participants can take part in each seating. To reserve a spot on the tour, call 832-5098, extension 216, or stop by the ICC office in the Lawrence High School Annex, 2017 La., office 177.
Copyright 2018 The Lawrence Journal-World. All rights reserved. This material may not be published, broadcast, rewritten or redistributed. We strive to uphold our values for every story published.