Lana Leach (D)
Lana Leach and her husband, former State Rep. Robin Leach, D-Linwood, live in rural Jefferson County, a few miles north of the Lawrence Municipal Airport.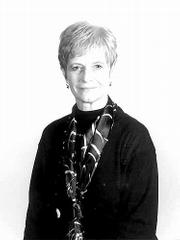 They're both real estate agents.
Leach, 58, said she's running for the Legislature because she enjoys the political process and is already familiar with many issues.
She opposes school vouchers; supports the current laws on abortion; and says she's all for clean water, but doesn't want the EPA inspecting farm ponds.
"If the state had done what it should done a long time ago, water quality wouldn't be the issue it is now," she said, referring the state's hesitancy to enact provisions in the federal Clean Water Act.
On issues involving the proposed Oz theme park, Leach said she would defer to area residents affected by the project.
"(My support) is going to depend on the people and what they want," she said. "And right now, I'm hearing that a lot of them don't want it."
Leach said she's not in favor of the idea of raising pay for legislators.
Lee Tafanelli (R)
Lee Tafanelli, 39, spent 14 years in the Army National Guard Kansas before deciding to "settle down" in Ozawkie with his wife, Tammy, and their two children.
Tafanelli is now a divisional manager for Business Software and Equipment, a software development company.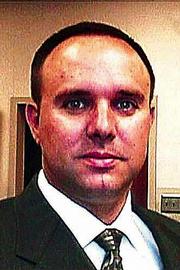 A self-described "conservative Republican," Tafanelli said he'd work to make government more efficient by weeding out duplicative services and by using technology to enhance the exchange of information between agencies.
He is opposed to abortion and would support efforts to outlaw partial birth abortions.
"I would support any step we could take to increase the number of adoptions and reduce the number of abortions."
He's keeping an "open mind" on school vouchers, saying he likes the idea of making schools compete but doesn't want to do anything to hurt the public school system.
Tafanelli's 7-year-old son attends Jefferson West Elementary School. His daughter begins kindergarten next year.
Tafanelli said he is against increasing legislators' pay; he notes that he considers serving in the Legislature to be "public service, not another job."
He's also skeptical about plans to build a Wonderful World of Oz theme park near DeSoto: "I don't think it's going to work out to be what it's being portrayed to be."
Copyright 2018 The Lawrence Journal-World. All rights reserved. This material may not be published, broadcast, rewritten or redistributed. We strive to uphold our values for every story published.