Newburyport, Mass. — John Crowder's shop looks, sounds and smells like any of those he's owned during three decades in the antiquing business incense burning, classical music playing, customers meandering.
Yet something unseen is forcing a fundamental change at State Street Antiques and throughout the antiques industry: online auctions.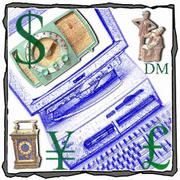 "What this shop has become is a two-week way station for merchandise," Crowder said. "If it doesn't sell, I put it on eBay."
Antique shop owners now have access to thousands of customers that never would pass through their doors, a luxury that allows them to be a little more impatient with items that don't sell quickly. It's a change that has its critics within the antiquing business.
There are an estimated 10,000 online auction sites, of which San Jose, Calif.-based eBay is by far the largest. The site, which sells more than just antiques, had 15.8 million registered users by the end of June, compared to 5.6 million a year ago. It's a market antique experts ignore at their own peril.
"It's turned our business on its head," Crowder said.
Dealer Marie Rivers said she's sold items on eBay because of the sheer number of potential customers.
"You reach so many more people, all over the world, not just the U.S.," Rivers said as she spent a sleepy weekday in the Rowley Antique Center, where she rents space. "Here, if you have a certain item, you might wait three months before the person who wants it comes in."
Inexpensive and pain-free
Entry onto eBay is relatively pain-free. The typical collectibles seller provides a digital picture of an item or items, description and an "insertion fee" of a few dollars. If the item is purchased, the seller pays a percentage to eBay, depending on the sale price.
It's so inexpensive that retailers all over the country are cutting back on antiques shows to focus on Internet sales, according to Jim Tucker, director of 4,000-member Antiques and Collectibles Assn. in Cornelius, N.C.
Others are moving their businesses into their homes, an option that occasionally tempts Crowder as he contemplates his rent, overhead expenses and risks such as theft.
"Once a week, I hear a story about somebody in the business closing shop," he said.
While the online market has helped to boost antique prices as demand grows, some dealers say online auctions are stripping antiquing of its romance, reducing the thrill of the hunt to a bland point and click.
"It's cold," said Paul Klaver, an Arlington-based dealer of fire-fighting collectibles. "There's no personal interaction."
Embracing change
Tucker said he believes the most successful dealers will be those who combine the sensory antiquing experience with the expanded market on the Internet.
Pat Kindle of Lawrence, Kan., has been in the antique business for about 30 years. He and his wife, Kay, have a space to show their merchandise at the Antique Mall, 830 Mass.
As a sideline business, Kindle operates The Electronic Auctioneer, through which he helps his clients sell antiques and collectibles on eBay.
Clients bring him a variety of items, and Kindle researches their value, takes digital pictures of them and places ads on eBay. He spends 20 hours to 30 hours a week online and has sold more than 1,000 items through the site.
"The majority of the stuff I sell on the Internet goes to the East and West coasts, and probably 5 percent goes overseas," he said. Kindle has found buyers in all 50 states and seven other countries during the roughly three years he's been doing this. Kindle can be reached at 865-5049, or by fax at 865-0185.
He welcomes the way eBay and similar sites have created a vast, new audience for the antiques he and other dealers want to sell. But he doesn't think eBay spells the end of traditional antiquing.
It's an additional avenue for the marketing of antiques, not a replacement for places like the Antique Mall.
"To me, it's no different than Wal-Mart coming to town. You have to adjust to the changing market. It's just another way to buy and sell," he said.
---
Copyright 2017 The Associated Press. All rights reserved. This material may not be published, broadcast, rewritten or redistributed. We strive to uphold our values for every story published.