Kansas University's Matt Jordan was late coming to his, uh, dislike for Kansas State, but he came by it naturally and with a vehemence almost unparalleled by any of his teammates.
"It all comes from high school," said Jordan, Kansas University's running back-turned-nickel back who was born in Colorado Springs, Colo., but lived in Germany, Kentucky, Texas and Tennessee before spending all four years of high school at Junction City. "It was a constant rivalry with Manhattan football, basketball, track. They'd trash us, we'd throw trash at them. I was an outsider, but it came to be a constant dislike."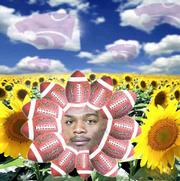 It didn't take long for Jordan to project his prep disdain for Manhattan like Junction City a member of the I-70 league onto Kansas State, against whom Jordan and the Jayhawks will play today.
Kickoff is 1 p.m. at Memorial Stadium.
Jordan was 1-3 against Manhattan during his high school days, and he is 0-2 against the Wildcats. A third-year sophomore, Jordan has lost five straight against teams from the Little Apple, while the Jayhawks have lost seven straight to their in-state rivals.
KSU's dominance of late is a little tough for Jordan to swallow or comprehend.
"When I was growing up, they were the worst team in the country," Jordan said. "Then when I got in high school, they were national prominence. Growing up, they were the most terrible team in the country. When my dad told me we were moving to Kansas, I thought that was overseas."
Jordan's father is a career Army man, which explains Jordan's nomadic lifestyle. The longest he lived in one place was the four years he lived in Junction City, and the final two years he lived with family friends when his family moved back to Georgia.
"I don't even know what to call home," he said. "I guess Georgia, because that's where my family is now."
Sometime during those final two years, a funny thing happened hated Kansas State started recruiting Jordan.
Though the Wildcats never offered a scholarship, Jordan would have accepted one.
"I would have taken it if they had offered," Jordan said. "I mean, they played for a national championship. Even if you don't like 'em, you could learn to live with that."
The Wildcats strung Jordan along during his senior year, finally breaking the news two to three weeks before signing day that their final scholarship had been filled.
KU recruited Jordan an all-state running back after gaining 1,693 yards as a senior and setting the Junction City single-season and career rushing records but didn't offer a scholarship until Signing Day.
"Until coach (Terry) Allen called, I was going to go somewhere else, Wyoming or even a junior college to see what I could do," Jordan said. "K-State asked me to walk on, but my parents and I couldn't afford it. I would have had to work a full-time job and play football, and that would have been tough."
So would another loss to the 'Cats today.
"It runs deep in me," Jordan said. "This game means a lot to me."
And Jordan, one of a handful of Kansans who might get the starting call for KU, is doing what he can to impress upon his teammates just what it means to face an in-state rival.
"It's different for me," Jordan said. "This has been with me since my freshman year in high school. We have guys coming in from Texas who could care less about this rivalry. It's a natural dislike for me from high school on up."
How much of a hand Jordan will have in today's game remains to be seen.
A running back his first two years at KU, Jordan moved to defensive back last spring but hardly played until last week, when he made his first career start as a nickel back against pass-happy Oklahoma.
"I was satisfied with the nickel package," Allen said. "There are times we need to get Matt Jordan on the field. But will we have five or six defensive backs on the field all the time against K-State? No."
For his part, Jordan still is struggling to come to terms with his new position whatever it might be.
"I'm kind of a more physical guy," said Jordan, the coaches' pick for defensive player of the game against OU after he made eight total stops and three tackles for losses. "My speed isn't that great. Am I a safety or a corner? Actually, I don't even know. I just want the opportunity to play. You can adapt to anything.
"It's all really up in the air. People get hurt so often. I don't really know what position I'm supposed to be playing. I just enjoy the moment and try to make the most of my opportunities."
Copyright 2018 The Lawrence Journal-World. All rights reserved. This material may not be published, broadcast, rewritten or redistributed. We strive to uphold our values for every story published.