John Dodd doesn't have much time to exercise.
The 40-year-old father of three has tried to work out regularly, but his family, not fitness, is his top priority when he arrives home after long trips as a pilot for FedEx.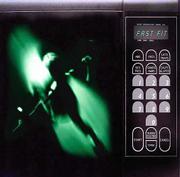 "My time at home is really precious," he said. "I don't like to take away from family time."
Dodd wanted an exercise program he could do quickly at home or while traveling. He also wanted results.
He visited Angela Redden, an exercise physiologist and a personal trainer at the Campbell Clinic in Germantown, Tenn.
Redden designed an exercise program for Dodd that requires at least 20 minutes of intense aerobic exercise four days a week, up to 30 minutes of weight training at least three days a week and plenty of stretching.
She calls it the Microwave Workout; it's designed for busy people who have been unable to stick to a more demanding exercise regimen.
Dodd is among the increasing number of people who are flocking to workouts that can be squeezed into schedules dictated by work, family and commuting.
Dodd began the plan about two months ago, and he says the workout helped him establish a routine. He also feels stronger.
"I feel like I've accomplished more in eight weeks of exercises than I have on my own," Dodd said. "Basically, she's directed me on what exercises to do to get the most out of my time."
But do quick workouts work? Experts say they do provide health benefits, but won't prepare you for a marathon.
"A lot of my clientele are attorneys and pilots. The Microwave Workout came as a result of (them)," Redden said. "They're usually convinced that it's either all or nothing, so 'I can't do this.' It's my job to help them get past that."
The 18,000-member American College of Sports Medicine recommends that people perform 20-60 minutes of exercise at least three days per week.
"Duration is dependent on the intensity of the activity; thus, lower-intensity activity should be conducted over a longer period of time (30 minutes or more) and conversely, individuals training at higher levels of intensity should train at least 20 minutes or longer," the organization said.
Quick workouts often work better with guidance from a trainer and a gradual increase in time spent exercising. Redden often adds more minutes to workouts as her client's fitness improves. Her programs also are quite challenging.
For instance, a program may require 20 minutes of aerobic exercise plus an abdominal routine the first day, weight training concentrating on a specific part of the body the second day, and aerobic exercise the third.
But before you begin a 20-minute program, be aware that the intensity of the exercise plays a major factor in the health benefits.
Patrick Tamburrino, 25, began the Microwave Workout three weeks ago. Tamburrino says he had gained about 35 pounds since graduating from college.
"I'd tried exercising on and off for about two to three weeks, and then I would stop," he said.
Tamburrino now exercises six days per week, at least 30 minutes each time, including weight training.
"It's hard, but it has helped my stress level," Tamburrino said.
Copyright 2018 The Lawrence Journal-World. All rights reserved. This material may not be published, broadcast, rewritten or redistributed. We strive to uphold our values for every story published.