Tokyo — Amazon.com Inc. extended its online empire Wednesday to Japan, one of the world's most book-loving nations, but razor-thin margins and an already glutted market make the venture a risky one, analysts say.
Amazon faces stiff competition from online book vendors like Internet giant Softbank Corp. and major retailer Kinokuniya, which announced Wednesday it was working with Microsoft Corp. to begin selling electronic books.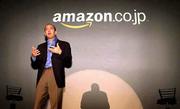 And one of Amazon's biggest strengths competitive prices will be hard to offer Japanese consumers because of legal restrictions that prohibit large discounts and any bypassing of sales taxes. Japanese books are cheap, with the average paperback selling for about $4.50.
"The prices remain pretty much the same and in addition you have to pay extra for shipping and handling," said Hiromi Abe, an Internet analyst with Morgan Stanley Dean Witter. "It's going to be hard for an Amazon-type company."
At first glance, Japan appears an ideal place for the world's largest Internet retailer to set up a Web site.
Books are a multibillion dollar industry here, the online market is starting to boom, and the economy is recovering from its doldrums.
But the Japanese still remain averse to using credit cards online. Other Internet book sellers have introduced a system of payment and delivery at convenience stores the sort of innovation Amazon might have to come up with.
Amazon.com founder and chief executive Jeff Bezos said that his company's customer-friendly business had already cultivated a big clientele here even without its physical presence.
"If you do a good job with customers, they tell their friends," he said. "The reason we have gotten so many customers is that we have concentrated on the customer experience. This is a big market and there will be lots of room for our competitors."
Amazon.co.jp, which pro-mises a 30 percent discount on foreign books, still will be able to offer English-language books at a bargain compared to the wildly inflated prices they sell for at Japanese retailers that stock them.
At one foreign-language bookshop in Tokyo's swank Ginza district, Michael Crichton's "Timeline" was selling for about $14 almost twice the publisher's suggested price of $7.99.
That helps explain why Japan has been Amazon.com's largest market outside the United States, with 193,000 customers and annual sales of $34 million.
Overall, Amazon lost $720 million on revenue of $1.6 billion in 1999.
Even so, English-language book sales account for only a tiny fraction of the $9.3 billion book industry that makes Japan such an attractive market for a company like Amazon.
Amazon.co.jp is the company's first Internet book sales site in Asia and its fourth internationally.
Copyright 2018 The Associated Press. All rights reserved. This material may not be published, broadcast, rewritten or redistributed. We strive to uphold our values for every story published.