Sneak peek of Pikachu
Continuing the phenomenal success of Pokemon, Nintendo announced it will introduce a new Nintendo 64 unit called Pikachu Nintendo 64 in July in Japan. The system will launch in North America later this year; exact pricing and launch date are to be determined. To date, Nintendo has sold more than 65 million Pokemon video games, making it one of the most popular character franchises in gaming history.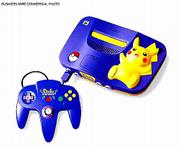 Headset is all ears
The first consumer headset to provide noise reduction -- significantly attenuating most unwanted background noise -- has been introduced by Bose Corp., an audio technology company.
The new QuietComfort Acoustic Noise Cancelling headset features the same proprietary active noise reduction technology first incorporated into aviation headsets.
A version of the Bose headsets were introduced last fall for American Airlines' international premium passengers. The device allows travelers to arrive with less jet lag and to enjoy better audio clarity from in-flight audio and video programming and their own music, video and laptop computer sources.
The QuietComfort headset costs $299. For more information, call (800) 650-BOSE or check out the Bose Web site, www.bose.com.
He's got your number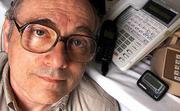 Richard Levine, a telecommunications engineer at Southern Methodist University, has patented software technology to solve the problem associated with the proliferation of telephone numbers. Levine has developed software that would reduce the number of phone numbers by hooking multiple devices, computers, faxes and phones, to one number.
At home with music
Dell, a world leader in Internet commerce and infrastructure, recently announced a technology preview of the Dell Digital Audio Receiver. The new appliance will enable listeners to enjoy CD-quality music stored on a PC in any room of the home by distributing audio to remote receivers or home stereo systems. Dell will demonstrate the Digital Audio Receiver for the first time during PC Expo in New York, today through Wednesday.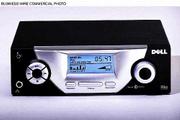 Copyright 2018 The Lawrence Journal-World. All rights reserved. This material may not be published, broadcast, rewritten or redistributed. We strive to uphold our values for every story published.