Wichita — Bolstered by a federal farm bailout, the state's rural economy still faces an uncertain future as farmers continue to struggle with unrelenting low market prices in the aftermath of a drought.
Meanwhile, independent oil producers spurred by an upturn in oil and gas prices scramble to resume production in an industry decimated in Kansas by the last bust.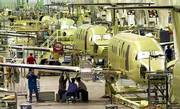 In Wichita, where aviation is the bedrock of a strong employment outlook, manufacturers were adding jobs and scrambling to find enough workers to fill them. Even Boeing Wichita, which last fall began rehiring laid-off workers, now expects to add between 600 and 1,000 jobs to the payroll next year.
Elsewhere in corporate Kansas, the year saw two major merger plans dissolve.
Western Resources Inc.'s proposed acquisition of Kansas City Power & Light Co. was derailed when the Missouri company backed out and by November, Topeka-based Western had found a buyer for the electricity subsidiaries that make up its core business.
Sprint Corp. sailed into 2000 expecting that its $129 billion merger with WorldCom would be near completion by the year's end. But the two telecommunications companies canceled the deal in July under extreme opposition from regulators in the United States and Europe.
Dismal year for crops
Out in farm country, the 2001 winter wheat crop is in the ground as farmers tally up losses from this season's disappointing harvests amid low crop prices.
"Most farm families are kind of feeling like they are treading water this year," said farm analyst Duane Hund of Kansas State University. "Government payments are going to be the bulk of the net income for grain producers this year there is no question about that."
Prospects for the state's livestock sector have improved along with consumer demand for more beef. Hog producers also have seen some "reasonable profits" this year, he said.
But the 2000 harvest was a disappointment for many farmers. Only corn did well before the late-summer drought shriveled other fall crops. The state's soybeans and milo crops sustained heavy losses.
The latest government estimates put the Kansas soybean crop at 56.7 million bushels 30 percent below last year's crop, Kansas Agricultural Statistics Service said. Milo was down 32 percent at 176.7 million bushels.
About the only Kansas crop that seemed to hold its own this summer was corn, down just 1 percent at 416 million bushels.
More bushels of corn were harvested in Kansas this year than wheat. Kansas wheat production totaled 347.8 million bushels, down 20 percent from a year ago.
Oil industry rebounds
In the state's oil patch, sharply higher oil and natural gas prices this year have helped the industry rebound somewhat. But years of fluctuating prices have taken their toll on that industry's infrastructure in Kansas.
In 1999, about six rigs in the state were drilling for oil or deepening existing wells, said Tim Carr, chief petroleum researcher for the Kansas Geological Survey. There were 25 to 30 rigs working in the state on any given week in 2000, compared with 200 deep rigs working in Kansas in 1982.
Kansas oil production was expected to reach 34.5 million barrels of oil compared with 33.9 million barrels a year ago.
Even with the somewhat modest increase in production, higher energy prices have boosted the value of that industry in the state.
Carr estimated the state's oil and gas industries together would top $2.8 billion this year, compared with $1.7 billion in 1999. That is more than the $2.6 billion value placed on all wheat and other crops grown in Kansas, he said.
Aviation industry thriving
A booming general aviation industry has left Raytheon Aircraft Co., Cessna Aircraft Co. and Bombardier Aerospace seeking employees as they try to fill record backlogs of orders and put out new products.
Together, the Wichita makers of small planes figure they will add more than 1,500 jobs in 2001. That includes 800 to 1,000 new positions at Cessna.
The good times are spilling over to Boeing Wichita, where the company earlier this fall began calling back workers to fill 4,500 jobs eliminated last year through attrition and layoffs. The plant now has about 16,800 workers.
In Topeka, Western Resources' chief executive officer, David Wittig, drew derisive laughter during June's annual meeting when he observed that Western was "a very different company than it was one year ago."
Mid-1999 had found Western putting the finishing touches on its plan to gain 1 million electric customers in Kansas and Missouri by acquiring Kansas City Power & Light Co.
But a decline in Western's stock price sent the deal's value to KCPL tumbling, from $2.1 billion when it was first announced in 1997 to about $1.4 billion by December 1999. KCPL's directors had the option of canceling the merger if it were unfinished by Dec. 31, 1999 and come Jan. 3, the first business day of 2000, they announced that they had done just that.
Western then put itself on the market. In November, Wittig announced that Western would sell its KPL and KGE electric utilities the companies from which it had been formed in the early 1990s to Albuquerque-based Public Service Company of New Mexico.
Sprint merger disconnected
Shareholders of Sprint Corp. gathered April 28 at the company's Westwood headquarters and approved its merger with Mississippi-based WorldCom. At the time, Sprint CEO William Esrey said he expected all regulatory approvals to be secured by late summer or early fall.
Just 10 weeks later, the companies called the merger off as the European Commission and the U.S. Department of Justice moved to block it, saying it would reduce competition in long-distance service and Internet connections.
Copyright 2018 The Associated Press. All rights reserved. This material may not be published, broadcast, rewritten or redistributed. We strive to uphold our values for every story published.