Kansas City, Mo — It's been bad news for Southwest Missouri State's Bears during the month of December.
Second-year coach Barry Hinson's basketball team, 4-5 overall, has dropped five of six games entering tonight's Sprint Shootout contest against Kansas.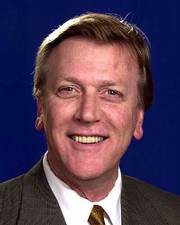 Tipoff is 8:05 p.m. at Kemper Arena with a live telecast on channel 62.
"Our confidence is probably as low as it has been in the program in a long time," Hinson said Friday, a day after the Bears' 80-76 home loss to Stetson. "We are really struggling."
The problem is inexperience. SMS, which has had 14 winning seasons in the last 15 years, returned just four letterwinners off last year's 23-11 team.
The Bears opened with wins over New Orleans, North Texas and Sam Houston State, but have fallen on hard times since including a 61-55 home loss to Tulsa on Dec. 5 in Springfield, Mo.
KU pounded Tulsa, 92-69, on Dec. 16 at Allen Fieldhouse.
"Had we won last night's game, we'd be talking about what a great opportunity this is," Hinson said. "We are more worried about us right now. As far as we are concerned, we are playing a great team. You look at the stats do you realize they are one point (actually, two points) away divided between two players of averaging seven in double figures?
"I have never seen that as long as I have been coaching."
KU has double-digit scorers in Kenny Gregory (17.8 points a game), Drew Gooden (16.4), Nick Collison (12.6), Eric Chenowith (12.3) and Kirk Hinrich (10.9). On the brink of averaging double figures are Jeff Boschee (9.2) and Luke Axtell (8.8).
The Bears face a big disadvantage in size tonight. The tallest starter for SMS is Scott Brakebill, a 6-foot-8 junior who averages 16.1 ppg.
"We don't match up with Kansas. Not anybody else in the country matches up with Kansas, either," Hinson said.
Tonight's game has special meaning for Hinson, who has known KU assistant Joe Holladay since Hinson was in fourth grade.
Families of Holladay and Hinson had Sunday dinner together once a month while Hinson lived in Marlow, Okla., and Holladay in Lindsay, Okla.
The two former Oklahoma high school coaches have competed against each other before. Holladay's Jenks High team went 2-0 against Hinson's Kelley squad.
"He is older and wiser than me," quipped Hinson, who at 39 is 14 years younger than Holladay. "I've got a lot of good friends. I have very few best friends. I consider Joe Holladay a best friend.
"Joe is one of the most sarcastic and wittiest people I've been around. If you want anybody to just make you feel like you are second class, Joe can do it in the most wittiest of ways," he added with a laugh.
"I believe right now, other than Rick Pitino, for college basketball Joe Holladay is one of the hottest head coaching candidates out there. I know I'm biased, but he's the man."
---
MORE: www.kusports.com
Copyright 2018 The Lawrence Journal-World. All rights reserved. This material may not be published, broadcast, rewritten or redistributed. We strive to uphold our values for every story published.