We're comfortable with the notion of filling up our own cars with gasoline and paying at the pump with a credit card.
And the practice of handling our own banking transactions at an ATM without the assistance of a human teller is simply routine.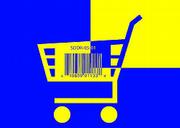 But ringing up your own groceries?
It's an idea whose time has come -- maybe.
Two Lawrence Dillons food stores have installed self- checkout lanes that allow customers to be their own cashiers.
Lawrence shoppers can encounter the devices, called U-Scan Express systems, at the Dillons stores at 4701 W. Sixth and 1015 W. 23rd. There are four of the devices at each store.
Hutchinson-based Dillon Stores has installed the self-checkouts in nine of its stores this year, including two of the company's four stores here. They are the only grocery stores in Lawrence with the devices.
The U-Scan Express guides users through the process.
Shoppers put each item in the cart on a tray to be weighed, then scan in its bar code and place it in a grocery sack that rests on another scale.
The weights that register on the two scale trays are supposed to match, discouraging shoppers from sneaking extra items into their grocery sack without ringing them up.
A little camera installed in each machine and pointed down at the scales keeps an eye on how -- and what -- shoppers are doing.
At each of the Dillons stores, an employee is posted at a centralized computer station just a few steps away from the self-checkout machines. The employee monitors each customer's progress, answers questions and works out any glitches.
Open to possibilities
Eileen Delge of Lecompton recently went through a self-checkout lane at the Dillons on Sixth Street.
"It's a new experience, that's for sure. It's going to take awhile for people to catch on, but once you learn how, it'll probably take off," said Delge, who bought $23.86 worth of groceries and paid by check.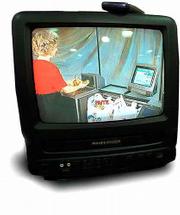 Why did she decide to try out the machine?
"It's new, and there was nobody else (other customers) around waiting, so I felt like I could tinker with it."
Donna Frantz of Lawrence also tried using a U-Scan Express machine at that same Dillons.
"I would say it seems like it's useful if you have only a few groceries. But if you have more than that, it will take some time to get used to," she said.
"This is actually the second time I've used it. It's like learning a new job. But when I have helpers with me -- my children -- it will be easier."
Labor shortage
Dennis Gaschler, Dillons spokesman, explained why the company rolled out the new machines.
"One of the things we face is a difficult labor situation. It's increasingly difficult to staff the stores and maintain the high level of customer service. This system helps with that. It simply allows fast checkout service despite a shortage of cashiers," he said.
Gaschler thinks the system will appeal to the shopper's desire for convenience.
"Time is a valuable commodity for people. They don't like to stand in lines. For many of our customers, service means taking control of their own time, and U-Scan allows them to do this. But we will still have the traditional way of checking out groceries."
Self-checkouts have been available for several years, but most of the first models, both clunky and expensive, didn't have the right stuff.
That's changing.
The systems may be nearing the critical moment when technology and demand find themselves in the same aisle.
The machines are getting faster, smarter and -- depending on the features -- cheaper at the same time that grocers face a painfully tight labor market and competition for every milk carton sold.
"It's more than a novelty now," said Todd Hultquist, spokesman for the Food Marketing Institute, a Washington, D.C.-based trade group. "Stores are actually installing them as more than a test."
Already more than 400 U-Scan Express systems, averaging about four lanes each, are being used nationwide, according to Optimal Robotics Corp., the Canadian company that makes that model.
A year ago, there were only 120.
Orders for another 400 systems have been placed so far this year, said Robin Yaffe, marketing director for Optimal Robotics. "We're looking at tremendous growth."
Copyright 2018 The Lawrence Journal-World. All rights reserved. This material may not be published, broadcast, rewritten or redistributed. We strive to uphold our values for every story published.