Children who get cord blood transplants survive diseases ranging from leukemia to immune disorders as often as children who receive bone marrow transplants and have less risk of rejection, a new study suggests.
"It is the first direct comparison" of the two methods, said Mary Horowitz, a professor at the Medical College of Wisconsin in Wauwatosa, which helped conduct the study.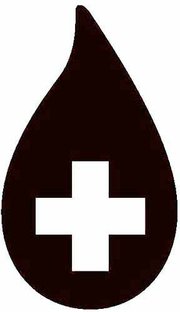 She is the scientific director of the International Bone Marrow Transplant Registry, based at the medical college.
Researchers at the University of Minnesota and the Eurocord-Cord Blood Transplant group in Paris also took part in the study, which was published recently in the New England Journal of Medicine.
The study compared 113 children who received cord blood with 2,052 who received marrow from their tissue-matched siblings.
Cord blood is derived from the placenta shortly after birth. Worldwide, about 1,300 such procedures have been done since they became available about 10 years ago.
In the study, among the children who got cord blood, 14 percent became sick from graft vs host disease -- a form of rejection -- compared with 24 percent of the children who received marrow transplants.
"Graft vs host disease is the major transplant-related complication," said Horowitz. The reason for the reduction in the children who got cord blood, Horowitz speculated, is that cord cells may be "immunologically naive" and less likely to react against the patient's body.
Despite the reduction in rejection, the three-year survival rate for children who received cord blood was about equal to that of children who got marrow: 50 percent among those with malignant diseases and 85 percent among those with nonmalignant diseases.
Many of the deaths, Horowitz said, resulted from complications due to a low amount of starting material. A cord transplant typically contains one-tenth the number of cells of a marrow transplant.
"This is the limiting factor right now," said Horowitz. "It is also something a lot of people are working on."
Copyright 2018 The Lawrence Journal-World. All rights reserved. This material may not be published, broadcast, rewritten or redistributed. We strive to uphold our values for every story published.