Visit website 405 McLouth Road, Tonganoxie, KS 66086 Opens today at 8 a.m.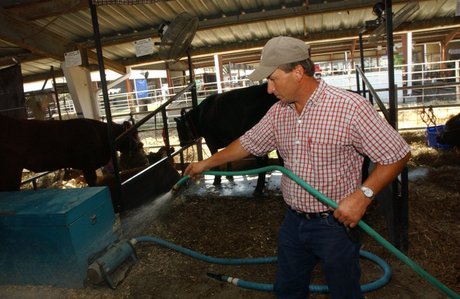 Jerry Theis of Leavenworth waters down the aisle in a livestock barn Wednesday at the Leavenworth County Fairgrounds. The water helped keep the barn a bit cooler with temperatures peaking at 100 degrees plus, he said, but the real benefit was in keeping down the dust.
Photo by Elvyn Jones of the Tonganoxie Mirror.