Visit website 346 Maine St. , Suite 150, Lawrence, KS 66044 Opens today at 8 a.m.
Ads and coupons / Early Detection Can Save Your Life!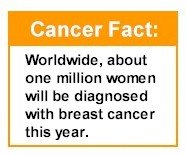 Early Detection Works!
Call to see if you qualify for services at no cost at Heartland Community Health Center.
The Early Detection Works program pays for breast and cervical cancer screening services for Kansas women who:
1. Are at least 40 years old but no more than 64 years.
2. Do not have insurance or have a major medical hospitalization only with a $2500 unmet deductible. Women who have Medicare Part B or Medicaid/MediKan are not eligible.
3. Income eligibility guidelines are tied to Federal poverty guidelines. Program eligibility rules require women to have an income at this level or below to qualify for Early Detection Works services.
To see if you qualify for services, call the toll-free line at 877-277-1368.
Starts March 18, 2011