Visit website 818 Massachusetts, Lawrence, KS 66044 Open today until 3 a.m.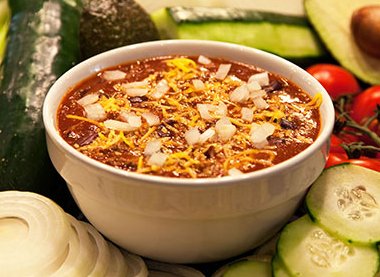 See our full soup menu here.
Pick 2 Any 8 ounce soup, half sandwich, or half salad. Around $7.00
Tomato Basil Bisque One of our top sellers the tomato bisque soup pairs well with with most any sandwich.
Baja Chicken A delicious blend of the southwest with chicken, diced tomatoes, black beans, onions, corn, red bell peppers, green bell peppers, green chiles, zucchini, and jalapenos.
Broccoli Cheese This blend of whole milk cheese and broccoli is a customer favorite to pair with our turkey sandwiches.
Chili Hearty american style chili full of diced tomatoes, pinto beans, onions, red bell peppers, garlic, and ground beef.
Grilled Cheese & Tomato Soup Get a full Grilled Cheese and an 8oz.Tomato Bisque for only $6.99