Visit website 801 E. 9th, Lawrence, KS 66044 Open today until 7 p.m.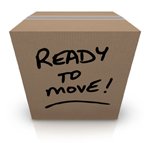 Over 42 million people move in the U.S. every year. That's an amazing 1 in 4 adults. A person will make over 7 moves in their lifetime. Studies have shown that moving ranks as the third most stressful time in life. Even though we may be excited about the move, there can be mixed emotions about leaving behind a familiar neighborhood, close friends and fond memories. On top of all this we don't want to have the added stress of wondering if PDS is going to handle our possessions with care.
Finding the right Lawrence moving company can make the whole process a lot easier, but it may not be as easy as it sounds. It's not just a matter of picking up the phone book and searching under "moving companies".
To begin with there are a lot of different types of moving companies from those that limit their services to local moves to those that will help you relocate across the country or even to another country. So the type of move you are planning and even what you need to move will determine the type of Lawrence moving company you'll need to hire.
A moving company can offer you a wide range of services on top of simply moving your furniture and other belongings. They can provide you with packing boxes and other materials, help you with the packing, provide temporary or long term storage if needed, and even unpack everything for you once your belongings arrive at their new home. These services will cost extra but it's good to know they're there if you should need them. Pricing can vary greatly from one moving company to another, providing you with very different estimates for the exact same move. Going with the lowest quote may leave you wondering if your belongings will arrive safely in the end.