Visit website 2601 Dover Sq, Lawrence, KS 66049 Opens today at 8 a.m.
Availability & Info / Plan 900/901 - 2 Bedroom / 1 Bath for June $700.00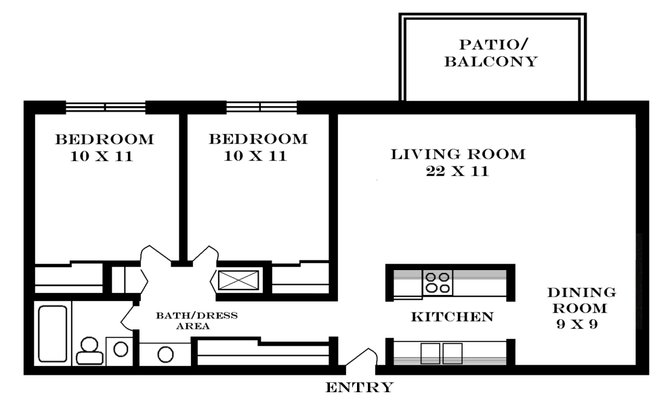 This roomy two bedroom apartment is perfect for those who need plenty of space on a budget. The kitchen leads straight into the dining room, adjacent to the living room which may be available with a fireplace to keep you warm and cozy on a cold day. Down the hall opposite the kitchen is a large closet before you reach the bedrooms and bathroom. The two bedrooms are even in size, convenient for roommates who split rent. It also has a vanity outside of the bathroom, as well as a sink inside with the shower so there will be no wait when you need to brush your teeth.
Check out our website for more information and call the office today to schedule a tour!