Visit website 1501 Kasold Dr, Lawrence, KS 66047 Opens Tuesday at 8 a.m.
We'll Get You Home / For serious sellers: McGrew's Gold Star Program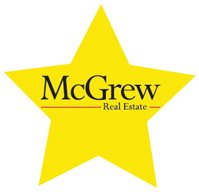 In today's challenging market, homes must be in "show condition" and priced competitively to be successful. The McGrew Gold Star Home Marketing Program is for serious sellers who understand that buyers are looking for homes in top notch condition and move in ready. For this reason, we have developed The Gold Star Program to increase the odds that your home will sell faster and, therefore, at a better price than other competing listings.