Visit website 4730 Brandon Wood Terrace, Lawrence, KS 66047 Opens Tuesday at 6:30 a.m.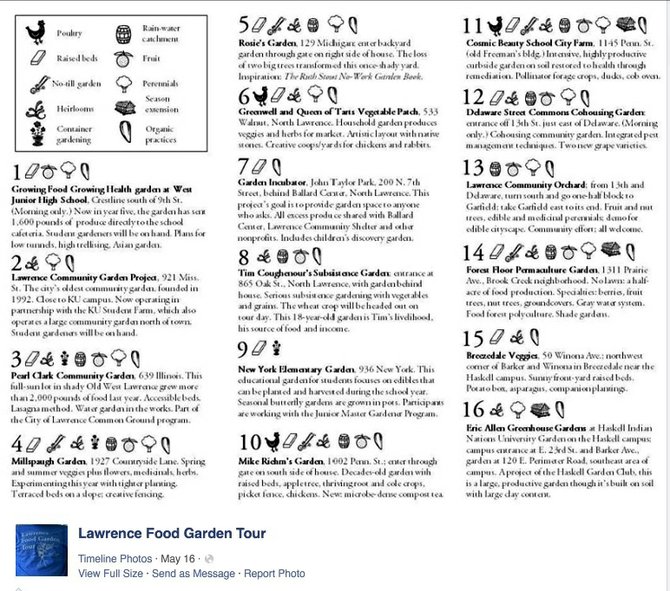 Come visit these wonderful personal, community and school gardens throughout Lawrence, Kansas.
The sixth annual tour is scheduled for Saturday, June 7. Gardens will be open to the public during the morning hours of 9 a.m.-noon and the evening hours of 5 p.m.-8 p.m.