Visit website 1527 W. 6th Street, Lawrence, KS 66044 Open today until 5 p.m.
Academy Car Service / Everything from an oil change to an engine change!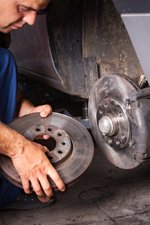 Academy Cars is your go-to full-service auto repair facility in Lawrence. Academy Cars Service department is staffed by experienced professionals dedicated to your satisfaction, with over 50 years of combined auto service experience on brakes, engines, oil changes, tires, alignment and much more.
We use the latest state-of-the-art, computerized technology at prices that we guarantee as the best in town!