Visit website 330 Maine Street, Lawrence, KS 66044 Opens today at 8 a.m.
Photos / Holiday Homes Tour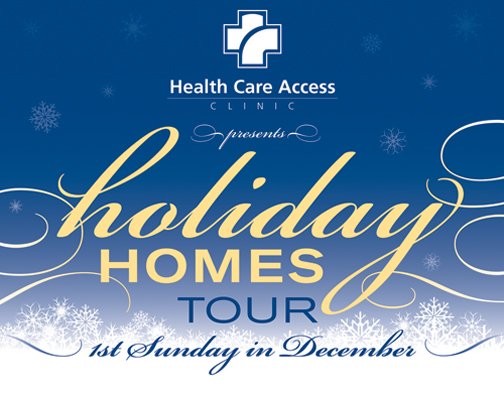 5 Dec 2010 - noon – 5 p.m.
The 6th Annual Health Care Access Clinic Holiday Homes Tour will be held on Sunday, December 5th from 12-5 pm. This event, which benefits the Health Care Access Clinic, is open to the public and will showcase holiday decorating ideas from a variety of traditions at several exclusive locations in Lawrence. Arts and crafts and homemade baked goods will also be available for purchase at Bella Sera Condominiums with all of the proceeds also going to the clinic.
Tickets are $12 in advance, $15 the day of the event. Ticket sales start November 1st at both Lawrence Hy-Vee locations, Weaver's Department Store, at the Health Care Access Clinic, and online at www.healthcareaccess.org.
Check online at www.healthcareaccess.org to purchase tickets and take a sneak peak of the homes, or call 785-841-5760 x209.