KU Today: 2015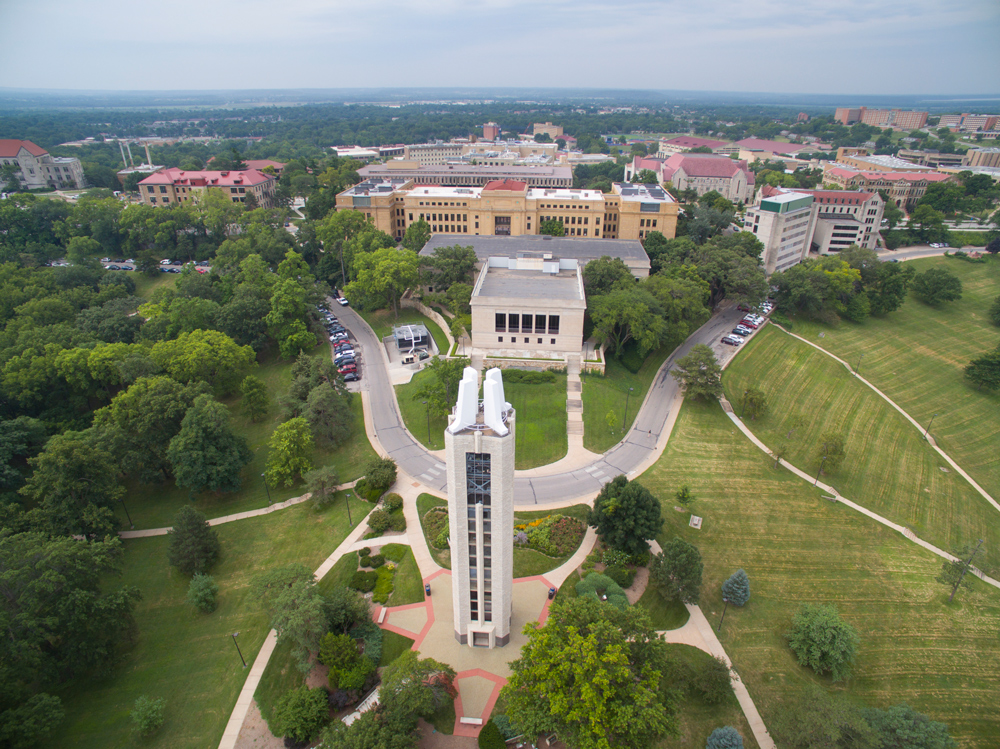 KU Today: A look at KU's campus, community in its 150th year
The tangible pieces of Kansas University's beginnings were meager. Established in 1865, "The Kansas State University" held its first classes in fall 1866 with a single building, North College, and three faculty members. KU's first graduating class numbered four.
The intangibles were, as KU has themed its 150th anniversary year, "Boundless."
Chancellor Bernadette Gray-Little said 2015-16 will be a time to celebrate accomplishments — from scientific discoveries to basketball championships — and to recall KU's founding value of providing opportunity for all.
"One of the things that always strikes me about the University of Kansas' origins is that it never excluded people based on race or gender," Gray-Little said. "This gives people an opportunity... to reinforce and rededicate ourselves to the goals."
Today, KU's Lawrence campus has more than 230 buildings and is abuzz with construction. It's also abuzz with people — some 25,000 students and 10,000 faculty and staffers learning, researching, writing and creating.
In this this special KU section of LJWorld.com, read about what's happening at KU today while also looking back at where it started 150 years ago.
---
---
KU Today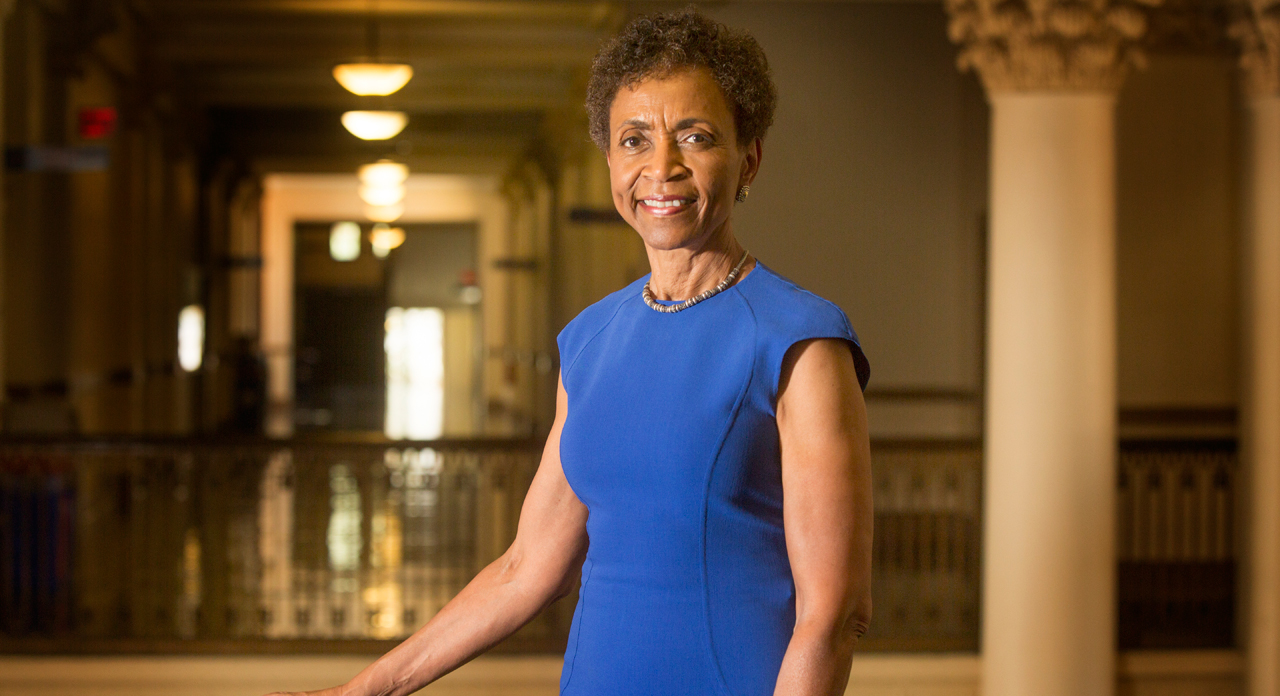 ● Six questions with Chancellor Bernadette Gray-Little
● University commissions artwork to commemorate sesquicentennial
● Two books chronicle 150 years of KU history
● University expanding outdoor wireless Internet access
● KU grows online class offerings
● Common Book highlights Hemingway's connection to area
● Commemorative diplomas going to all sesquicentennial grads
● Deans share top goals for the upcoming academic year
● Exhibit offers rare glimpse into the KU student experience of yesteryear
---
KU People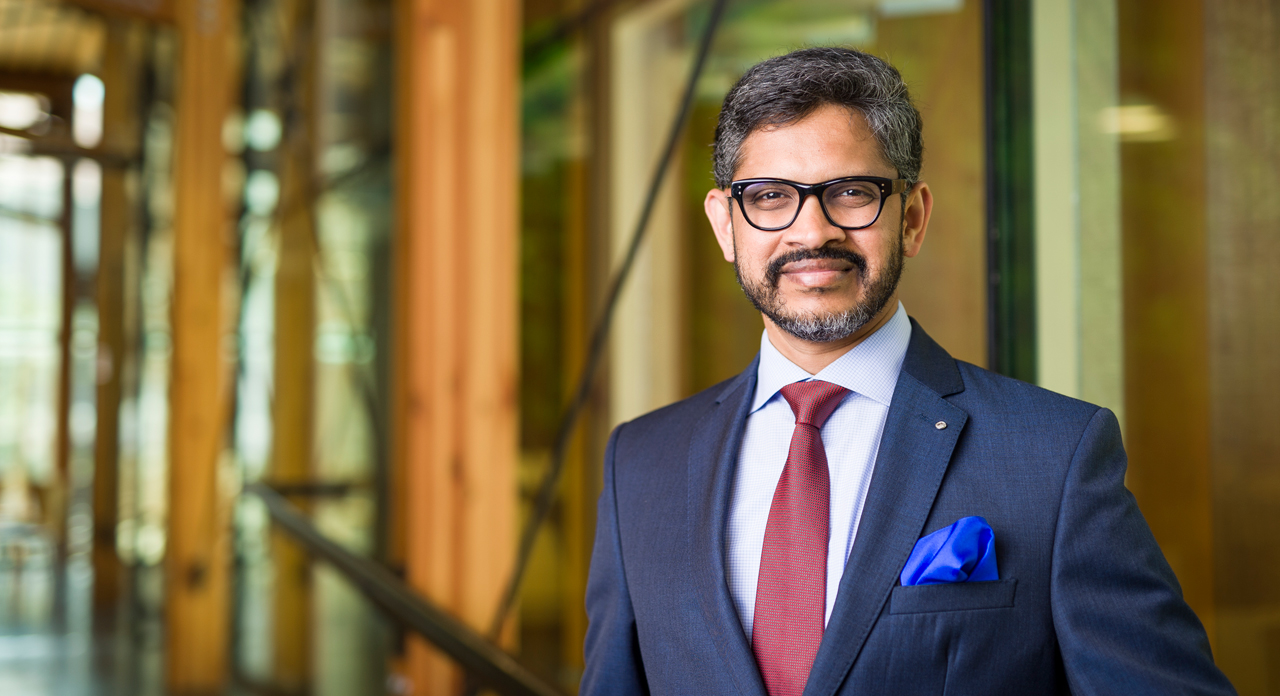 ● Architecture, design and planning dean has eye on future — and aesthetics
● New vice chancellor for research keeping KU in 'arms race'
● Husband-wife duo join KU as Foundation professors of sociology
● Marching band is all in the family for sons of uniform manufacturer
● Vice provost tasked with building 'climate of diversity'
● Hall Creative Work Fellow crafts worlds for readers
● KU archivist's work brings past to present
● Student artist carves commemorative gifts from 'last elm'
● New dean of social welfare wants to elevate university, help Kansas communities
● Honors program awards boost out-of-class experiences
● Study indicates Neanderthals weren't as unsophisticated as once thought
● New student body leaders want voices heard beyond the hill
● Biology and law collide in award winner's work
● Goldwater Scholarship winner works on a small scale — a very small scale
● Remembering Chancellor Robert Hemenway: A committed leader, scholar and teacher
---
KU Places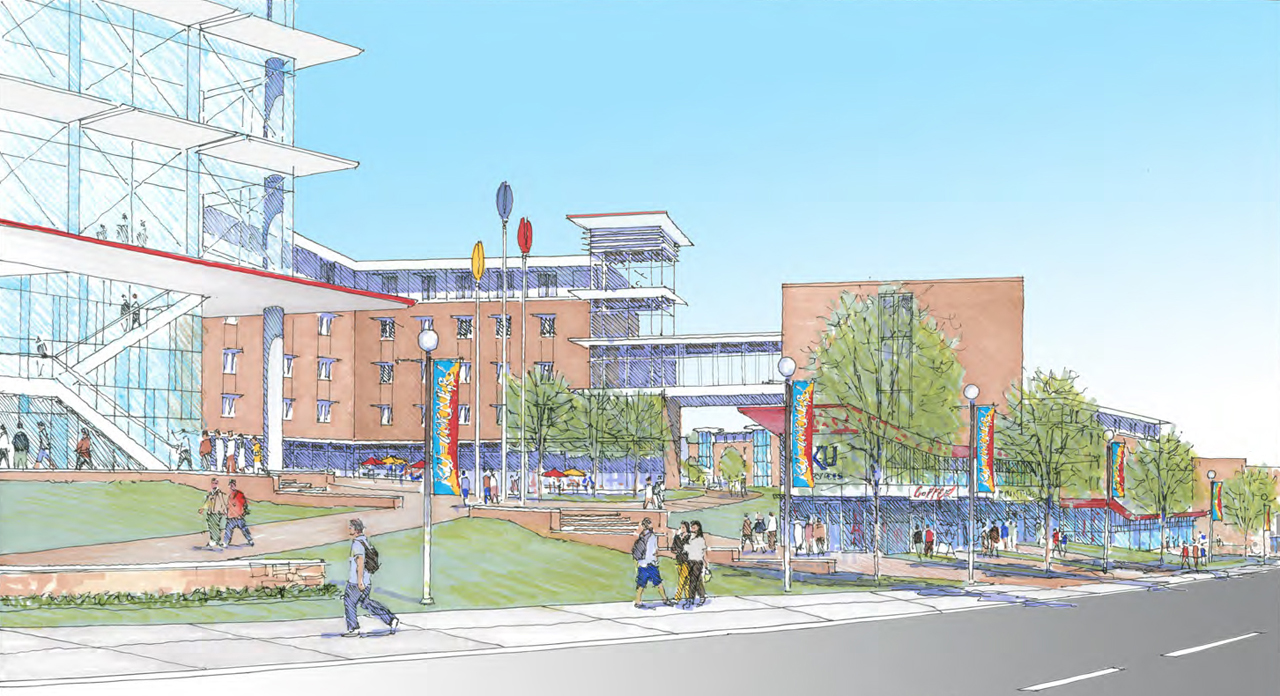 ● Major transformation of university's Central District now underway
● Getting down to business at the new Capitol Federal Hall
● Learned expansion project engineered to be state-of-the-art
● Grab your cellphone and get outside for curated sculpture tour during Spencer renovations
● Construction begins on $82 million building for earth, energy research
● Swarthout Recital Hall transformed by renovation
● University groups team up to restore KU's historic Prairie Acre
---
KU Life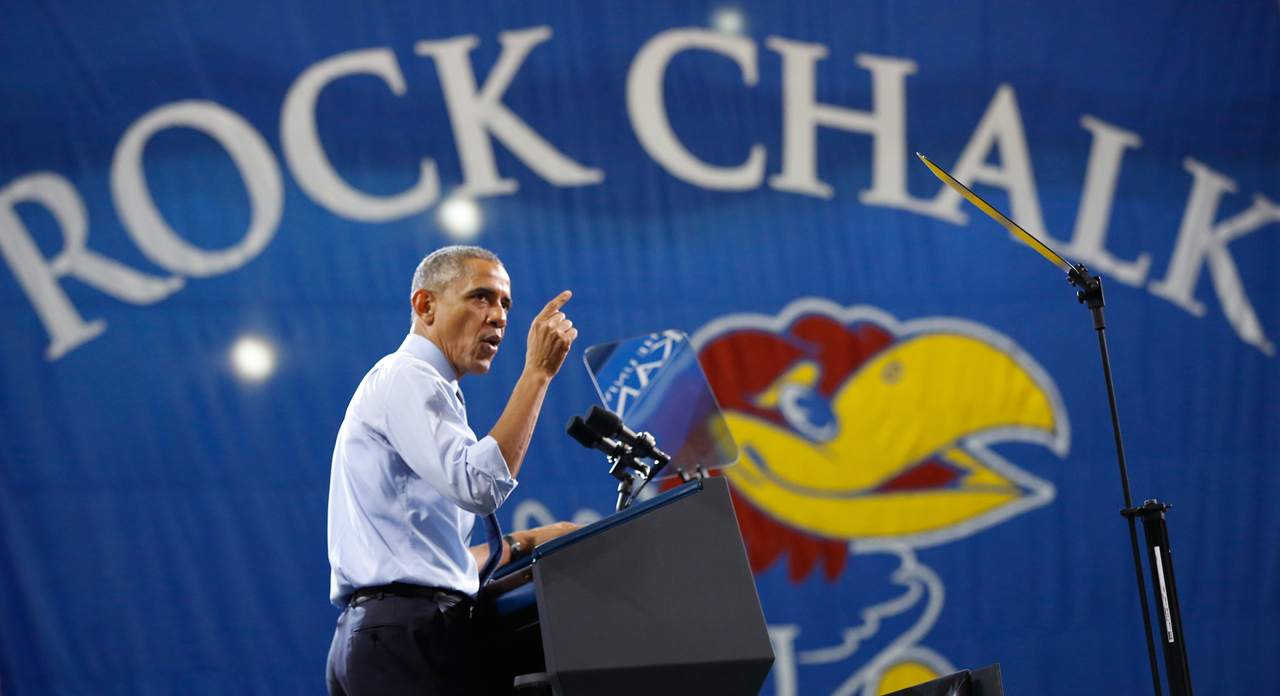 ● Presidential visit to campus enthralled community
● Medical technology meets senior housing in New Cities project
● Throwback Coke bottles commemorate KU 150
● Got food allergies or religious dietary restrictions? New KU dietician is here to help
● Osher Lifelong Learning Institute ready to build on big grant
● KU Catalyst helps ambitious students build, launch their own businesses
● 'OERs' take edge off textbook costs by putting study material online
---
KU Field Guide

● The evolution of KU's one-of-a-kind mascot
● How do I say…? A pronunciation guide for tricky KU landmarks
● 10 cool KU buildings worth getting off the beaten path to find
● 10 fun facts about how the university started 150 years ago
● Know your alma mater, the song of the Jayhawks
● Stay on top of Jayhawk news with these must-follow Twitter accounts
● The 5 commandments of parking on campus (successfully)
● Need help? 7 important student resources you should know about
● Shows, stars coming to Lied Center in 2015-16
● What's going on? Don't miss these key fall events
● Best of Lawrence: Coffee or Tea Shop
● Best of Lawrence: Overall Restaurant
● Best of Lawrence: Breakfast Spot
● Best of Lawrence: Grocery Store
● Best of Lawrence: Restaurant to Watch a Game