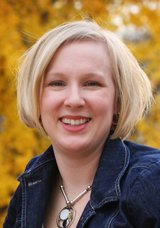 Videos
Online chats
Friday March 11, 2011: Read transcript
LJWorld.com asked Shannon Kimball five questions about issues facing the Lawrence school board:
1. Where, specifically, in the district's budget would you look first to make cuts to offset anticipated declines in state funding? Where would be the last?
Given that the district has had to make substantial cuts to the budget in recent years, there is no longer an obvious single starting point for making further cuts. If approved by the legislature, next year's proposed base state aid per pupil of approximately $3780 would be less than the state aid our district received ten years ago (in 2000-2001, the district received base state aid of $3,820 per pupil). Last year, our district addressed a $4.6 million budget shortfall by making almost $3.2 million in program reductions, increasing class sizes, and laying off 30 teachers.
Next year the district faces at least another $3 million decrease in state aid. Because we have already made substantial cuts to programs, and because eighty to eighty-five percent of the District's costs are salaries and benefits, further cuts are going to require very hard choices—do we increase class sizes again? Lay off thirty more teachers? Cut core instructional programs? I will review all areas of the budget and prioritize cuts by focusing on protecting those things that are most important to student learning and achievement in the classroom. I will also give serious consideration to the recommendations of the Elementary School Facility Vision Task Force.
Because having a high quality teacher in the classroom is one of the most important influences on student achievement, one of the last things I would consider to offset declining state funding is teacher pay.
2. What is the best way to "close the achievement gap" in schools?
Districts that have succeeded in narrowing or closing the achievement gap share certain traits: a willingness to acknowledge problems and actively seek solutions; a strategy for implementing district-wide consistency and rigor in instruction; adequate instructional supports and professional development; a reliance on data-driven decision making, and high expectations for all students.
Lawrence Public Schools has modeled these traits in our schools. By emphasizing these traits, providing quality early childhood learning opportunities, and ensuring we have high quality teachers in our classrooms, we will continue to make meaningful progress toward closing the achievement gap in our schools.
3. What would you include in a proposed bond issue?
At a minimum, I would include provisions to address the facilities needs of our elementary schools. These needs include eliminating portable classrooms at all elementary schools; making all of our buildings ADA compliant, upgrading electrical and other systems to meet the needs of current technology, completing roofing repairs and replacements, improving lighting and indoor air quality, and providing all schools with equitable classroom, library, gymnasium, cafeteria, music, art, and other spaces necessary to deliver quality instruction.
4. How would you increase public participation in district decision making?
The school board should use the Elementary School Facility Vision Task Force as a model for engaging the community in important district decisions. Processes must be transparent. Information must be readily available to the public through improvements to the district's website and other methods of communication with parents and the community. Finally, we must continue to inform parents and the community about existing opportunities for public participation in district decision making, such as school site councils and standing advisory committees.
5. If you could send a tweet — that's 140 characters or less — to legislators in Topeka on behalf of the Lawrence school district, what would you say?
Our students' futures are worthy of your support. Give public education the priority it deserves!