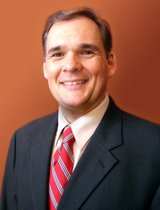 Videos
Online chats
Monday March 21, 2011: Read transcript
LJWorld.com asked Randy Masten five questions about issues facing the Lawrence school board:
1. Where, specifically, in the district's budget would you look first to make cuts to offset anticipated declines in state funding? Where would be the last?
The Lawrence School District has seen a significant decrease in state funding and is once again being forced to make additional budget cuts. This is a big challenge. Our top goal in addressing it should be to maintain the best quality education for our children over the long term. We need to identify what is essential to serving that goal: quality teachers, strong curriculum, and strong communities of learning. We may have to cut other items in order to preserve these things. Making specific cuts requires specific information about the budget and I hesitate to identify specifics without having comprehensive current financial information.
My skills and background as a planner and analyst, along with my strong commitment to public education, will help me to make these tough decisions. My decision-making process will start by evaluating what things are necessary to deliver quality education. In the military, we called this backward planning, and in education it is sometimes called backward design.
To do this well, we will have to think entrepreneurially about how we manage our limited resources. The budget process needs to be transparent and include a community based approach to addressing current and future financial challenges. We should have a budget advisory committee made up of members of our community who have financial expertise. This committee will assist the board and district administrators in budgetary issues. Several school districts across the state and nation make effective use of such committees. See http://www.bluevalleyk12.org/education/dept/dept.php?sectionid=119& to learn more about how the Blue Valley School District involves a community based budget advisory group in its financial decision-making processes.
2. What is the best way to "close the achievement gap" in schools?
I am greatly concerned that some groups of students in Lawrence schools are not learning as well as others. Test scores may not be the best way of measuring student learning, but test scores and graduation rates help us see who is falling behind. By these measures we need to do more to educate students of color, students with disabilities, students who are eligible for free and reduced lunch, and English Language Learners.
I believe that the school board and the district administration need to work together to develop a comprehensive, long-term plan to improve the ways in which we teach and support these students. Studies have shown that the most effective measures to close the achievement gap are: 1) ensure that schools with a high proportions of low-SES and minority children have excellent teachers; 2) facilitate best teaching practices among these teachers; and 3) maintain appropriate class sizes in schools with high concentrations of low-income and minority students in order to better concentrate teaching effort on these children. USD 497 should strive to implement these measures which have been shown to help close the achievement gap elsewhere.
In addition, we should draw upon some of the suggestions made in the KLN report, a study recently commissioned by the district, including 1) hiring more minority teachers who will serve as good role models for students, 2) implementing a common curriculum that builds learning across school levels and across the district, and which helps align the efforts of special education and ELL teachers, and 3) developing a well planned and focused strategy of professional development for teachers. All of these appear to be good goals, and I would strongly support pursuing them as strategies to help close the achievement gap.
3. What would you include in a proposed bond issue?
If the community is brought together through an inclusive, open process to approve consolidations, I would support a fiscally responsible bond to fund those plans. Any bond issue should also be used to improve and renovate existing structures, unless an existing facility is determined not to meet the needs of the students and families it serves. Improvements to existing structures and enhancements to our educational programs should be the focus on any future bond issues.
4. How would you increase public participation in district decision making?
I'm pleased that the District formed a citizen task force on elementary schools. The next step is for the District to provide critical information to the Board and public in a more timely manner. For example, the Board and the Task Force have sometimes received the reports necessary for their key meetings only a day or two (in some cases only hours) in advance of the meeting. Some reports have not been made public until the time of the meeting. These delays make it difficult for the public to participate in an informed way. I would encourage the District to meet the professional standard set by the City of Lawrence and other area school districts: the agenda and reports for each meeting should be made public five days in advance of the meeting. I also favor inclusive citizen task forces to help plan any future consolidations. I realize that staff are stretched thin, but with a little advance planning these professional standards could easily be met. If we really want public participation, it's the right thing to do.
5. If you could send a tweet — that's 140 characters or less — to legislators in Topeka on behalf of the Lawrence school district, what would you say?
Education: foundation of our children's future. Honor Constitutional obligations and expectations of Kansas parents. Ad Astra per Aspera