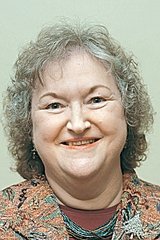 Videos
Online chats
Tuesday March 15, 2011: Read transcript
LJWorld.com asked Marlene Merrill five questions about issues facing the Lawrence school board:
1. Where, specifically, in the district's budget would you look first to make cuts to offset anticipated declines in state funding? Where would be the last?
Lawrence will face several additional years of financial shortage. We have already cut nearly $12M and are faced with cutting $3M for fiscal year 2012. My core belief will be to cut costs without harming student achievement. I would like to protect classroom instruction.
As last year, there can be increases in class size, which means for each increase to student/teacher ratio there is approximately $1 million gained. What that means is larger classes in elementary and fewer electives at the secondary level. Another option is closing a school. If Wakarusa Valley is closed about $400 thousand is gained. If two schools are closed that would be close to $1 million. The third option is to cut educational programs like counselors or nurses. Since last year cuts included administrators, learning coaches, paraeducators, janitors, etc. I would hate to cut more in this area.
Although none of the options are pleasant, I would first suggest closing one or two schools and increase the student ratio by one. The last place to make cuts would be to further cut nurses, counselors, and teachers that provide special services to our students.
2. What is the best way to "close the achievement gap" in schools?
The Kansas Learning Network examined our District Improvement Plan and provided suggestions; we need to implement this Plan. We need to support Professional Development efforts using the Courageous Conversation model to examine teaching practices. Each school needs to provide the tiers of intervention so that all students are moving toward mastery of the curriculum.
3. What would you include in a proposed bond issue?
A bond proposal should not be submitted until the district and our stakeholders agree upon an elementary school consolidation plan. If I were to dream, I would include building an addition to New York and Pinckney, and possibly two new schools to consolidate Hillcrest and Sunset Hill and consolidate Kennedy and Cordley. I would include in the bond proposal renovations and repairs needed at all the other elementary buildings.
4. How would you increase public participation in district decision making?
The school board and administration should utilize the task force model as we work with the community and the various building stakeholders to begin planning for consolidation. A positive consensus driven plan will allow the best ideas to become reality and provide the basis for a bond issue.
This year's planning committees lead the way to deal with the issues and changes resulting from the reorganization into a K-5, middle school, and high school grade configuration. There were parents, teachers, and administrators working together on these teams.
Both of those examples are ways I and the board can foster an increase in public participation involved in district decision making. As each issue is identified, I will suggest ways to include the public in the board's deliberations and decision making.
5. If you could send a tweet — that's 140 characters or less — to legislators in Topeka on behalf of the Lawrence school district, what would you say?
Economic growth is based upon a strong public education foundation so don't solve your budget problems on the backs of our children.