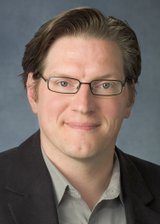 Videos
Online chats
Thursday March 17, 2011: Read transcript
LJWorld.com asked Keith Diaz Moore five questions about issues facing the Lawrence school board:
1. Where, specifically, in the district's budget would you look first to make cuts to offset anticipated declines in state funding? Where would be the last?

This is a difficult question to answer specifically given the very general budget information the district provides on its website. Based upon what I have learned in attending school board meetings the past 18 months, it is essential that all general and supplemental funds need to be as directed to instructional and instructional-support costs as possible. Additionally, balancing the budget should involve a look at both expenditure and revenue sides of the equation. Maximization of funds such as the textbook and special reserve funds need to be encouraged over the next couple of years to minimize damage from further budget reductions. In benchmarking our district against our peer districts, we appear to be less efficient in terms of "other costs" (such as transportation and food service) and school administration costs. We also appear to be high in regard to percentage spent on debt service. These ought to be examined first. Core instructional expenditures ought to be the last place to look for cuts, especially at K-3 where class size appears more critical to academic achievement. If we do not keep our foundation strong, the remainder of education is compromised.
2. What is the best way to "close the achievement gap" in schools?
The achievement gap is not a singular issue, but rather has many faces with many dimensions and therefore the appropriate response to improve achievement is not one size fits all. This is one area where it becomes clear that public education is not just about delivering curriculum but is about creating a learning environment. Elements essential to addressing achievement gap issues include: 1) a well-trained teaching staff provided with sufficient professional development opportunities, 2) that is collaborative in education delivery, 3) along with supplemental educational support (which may range from Para educators to mental health professionals to collegial support through equity teams) and 4) enhanced parental involvement. The district is working hard in regard to these efforts.
3. What would you include in a proposed bond issue?
This year the school board moved in the direction of best practice involving community participation in shaping such major decisions. The Elementary Facility Vision Task Force developed a clear plan to pursue an inclusive, participatory process of community stakeholders (community members, teachers, and administrators) to shape any future elementary building decisions and therefore any requested bond issue. Now that the school district has received a recommendation from the task force, it would be foolhardy for the board to disregard that clear recommendation for further public participation. How you do things does matter, and one of the responsibilities of the next board will be to build trust and confidence with the broader community to support any future bond issue. I believe that the community understands the need to remodel and renovate our long-neglected elementary schools, but I believe building support for any request for new facilities—at the elementary, middle or high school levels—will demand the nurturance of community buy-in to a long-term, sustainable vision. Any proposed bond issue must be weighed against the impact it poses on property taxes.
4. How would you increase public participation in district decision making?
This is a core issue of my candidacy as the board will be making difficult decisions and needs to be effective in nurturing community buy-in. Habit five in the Five Habits of High-Impact School Boards is to "reach out externally and internally." Participation begins with communication and the district needs to have information shared with the community and its teachers in a clear and accessible manner. The board needs to engage in a participatory process for shaping a long-term vision of where the district ought to be in five/ten years. This would involve adopting best practices for participatory planning including listening sessions, workshops, and public meetings in an iterative, year-long process. People need multiple opportunities to share their insights; not just once. I would like the board to receive greater direct input from teachers as they hold the expertise and grounded knowledge desperately needed to inform education decisions. Lastly, Lawrence has an amazing array of talented community members and the district needs to leverage that talent pool in ways such as creating a Budget Advisory Committee as neighboring districts have.
5. If you could send a tweet — that's 140 characters or less — to legislators in Topeka on behalf of the Lawrence school district, what would you say?

Govt. Budget as expression of values: How about future return-on-investment? Devaluing our children's education is not sustainable.