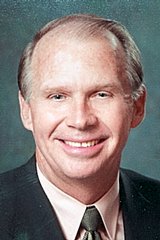 Videos
Online chats
Thursday March 22, 2007: Read transcript
Address: 3507 Riverview Court
Occupation: He was a music teacher and Lawrence High School band director from 1984-88. He was assistant executive director of the Kansas State High School Activities Association, retiring in 2005.
Public service: President-elect of the Douglas County Association of Retired School Personnel and a volunteer at the Lawrence Interdenominational Nutrition Kitchen, Lied Center and the Topeka Performing Arts Center.
Issues: Has said the district needs to continue efforts to keep teachers in the district by improving salaries and benefits.
Supports eliminating the requirement that districts increase their local property taxes to maintain the cost-of-living funds.
Family: Sisk and his wife, Dianne, a retired Lawrence teacher, have two grown children who graduated from Lawrence High School.