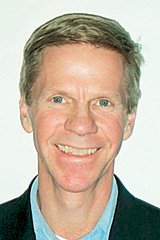 Videos
Online chats
Wednesday March 21, 2007: Read transcript
Age: 49
Address: 1618 Inverness Drive
Occupation: President of Morgan Quitno Press, a local publishing company that specializes in state and city statistical reference books.
Public service: Served on school board from 2000-04 and was board president 2002-03. Lost re-election bid.
Issues: He supports the concepts of reaching, educating and preparing students for their future; for "parents as partners" in schools; for supporting teachers; and for having respect for public money.
Family: He and his wife, Kathleen, have three children, Kelly, 18, who attends Lawrence High School; Calvin, 14, who attends Southwest Junior High School; and Grace, 11, who attends Sunflower School. The Morgans also have an LHS exchange student from Norway living with them this year.