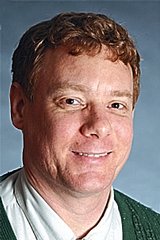 Videos
Online chats
Monday March 19, 2007: Read transcript
Age: 48
Address: 1511 R.I.
Occupation: Collaborative projects coordinator for Success by Six Coalition of Douglas County, a coalition of agencies and individuals working to improve early childhood education programs.
Public service: Elected to the school board in 2003.
Issues: Wants to implement all-day kindergarten, at least in a limited way. Wants to continue programs the board has implemented in past four years.
Family: He and his wife, Vicki Penner, have two children at New York School, Sophia, 9, and Joey, 7.