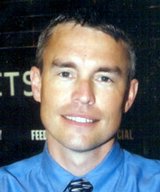 Online
Videos
Online chats
Wednesday February 21, 2007: Read transcript
Name: Mike Dever
Age: 43
Address: 1124 Oak Tree Drive
Profession: Owner of Lawrence-base GuideWire Consulting.
Education: Environmental studies and geography degrees from Kansas University, 1986.
Family: Wife, Lee Beth; two daughters, 14 and 12 years old.
Political experience: First run for political office.
Mike Dever said the city needs to do more to embrace growth and work to decrease its reliance on residential property taxes.
loading...
Blog: Plans filed for student apartment complex with more than 700 bedrooms near south Iowa Street

December 14, 2017 · 13 comments

Editorial: The 'fake news' problem

December 14, 2017 · 22 comments

State Sen. Marci Francisco officially enters 2018 secretary of state race, wants to restore 'integrity' to office

December 15, 2017 · 3 comments

Editorial: Net neutrality repeal unwise

December 15, 2017 · 4 comments

Alabama Senate race: Democrat Jones wins in stunning upset

December 12, 2017 · 52 comments

Letter to the editor: Tax-break skeptics

December 15, 2017 · 3 comments

Female candidate quits Kansas congressional race over 2005 harassment lawsuit

December 15, 2017 · 8 comments

FCC votes along party lines to repeal 'net neutrality'

December 14, 2017 · 22 comments

Midco gives Lawrence Public Library $90,000 for new computers

December 14, 2017 · 9 comments

Letter to the editor: Strategy for Trump

December 8, 2017 · 52 comments