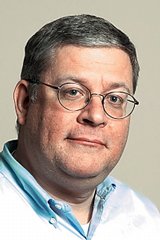 Videos
Online chats
Tuesday March 20, 2007: Read transcript
Age: 46
Address: 1105 Crestline Drive
Occupation: Human resources manager who works in Lenexa for Ingenix, a health care informatics firm.
Issues: A commuter, "In a way I see myself as representing the commuter segment of the community." He also said his background in business and education would help him serve on the board.
Family: He and his wife, Denise, have a daughter, Emma, 12, a seventh-grader at West Junior High School.