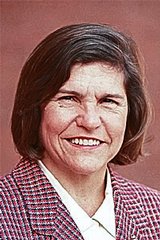 Videos
Online chats
Monday March 19, 2007: Read transcript
Age: 58
Address: 747 N. 1500 Road
Occupation: School volunteer
Public service: Served for 16 years on the school board before losing in the 2003 election.
Issues: Has said she has no agenda but would offer her experience with serving as a volunteer in education for more than 20 years. Says she is a problem-solver.
Family: Loveland and her husband, Charles, a Lawrence physician, have four grown children who attended Lawrence schools.