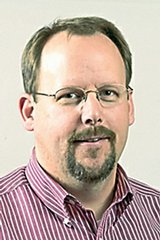 Online
Videos
Online chats
Tuesday February 20, 2007: Read transcript
Name: James Bush.
Address: 3717 Crossgate Terrace.
Age: 41.
Profession: Senior pastor at Lawrence's First Southern Baptist Church.
Education: Undergraduate degree in political science and speech from University of South Carolina in 1987.
Family: Wife, Sandy; three children, ages 11, 9 and 6.
Past political experience: First run for political office.
James Bush said he'll run a campaign urging the city to do more to implement previously approved growth plans that are part of Horizon 2020, the city's comprehensive plan.