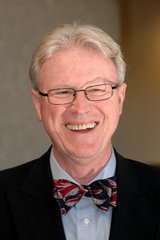 Online
Videos
Online chats
Thursday February 22, 2007: Read transcript
Name: David Schauner
Age: 61
Address: 5002 Jeffries Court
Profession: General counsel for the Kansas National Education Association.
Education: Undergraduate degree in history from Wichita State University, 1968; law degree from Washburn University, 1976.
Family: Single, no children
Past political experience: Elected to a two-year term on the Lawrence City Commission in 2003; re-elected to a two-year term in 2005.
Commissioner David Schauner said he'll campaign on creating fiscally responsible government and improving job-creation efforts and planning processes.