ATF

Memorandum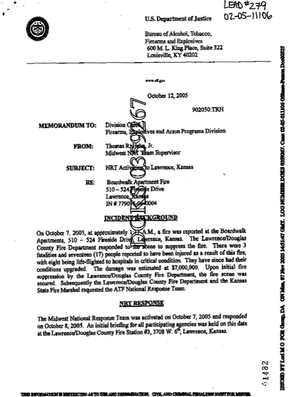 Memorandum issued by the Bureau of Alcohol, Tobacco, Firearms and Explosives about the Oct. 7, 2005 Boardwalk Apartment fire in Lawrence.
The memo summarizes the investigation of the fire. This document was provided by the Kansas State Board of Indigent Defense.
The full ATF arson report on the case has never been publicly released.
PDF / 1.6 MB