Request to rezone 43 acres near airport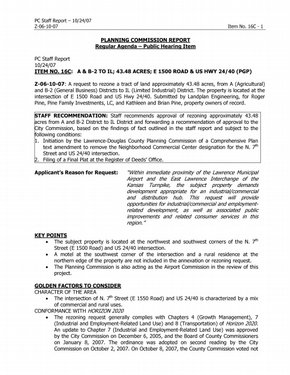 Z-06-10-07: A request to rezone a tract of land approximately 43.48 acres, from A (Agricultural)
and B-2 (General Business) Districts to IL (Limited Industrial) District. The property is located at the
intersection of E 1500 Road and US Hwy 24/40. Submitted by Landplan Engineering, for Roger
Pine, Pine Family Investments, LC, and Kathleen and Brian Pine, property owners of record.
PDF / 55.0 KB