Anniversary
Gerdes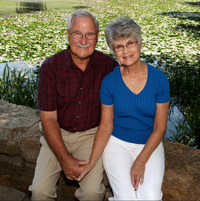 Bill and Linda (Henrichs) Gerdes, Lecompton, will celebrate their 50th Wedding anniversary on September 28th. They were married at Our Savior's Lutheran Church in Wymore, NE and farmed near Herkimer, Kansas until they moved to Lecompton in 1990. Bill is an enumerator with NASDA, Topeka and Linda works with budget/personnel at KU. They are the parents of Richard (Penny) Gerdes, Castle Rock, CO and DeAnn (Michael) Steinle, Lawrence, KS. They are the grandparents of Aaron and Nora Steinle of Lawrence. The family is planning a trip later this fall to celebrate. The Gerdes' address is 435 Halderman St, Box 321, Lecompton, KS., 66050
Anniversary
Ray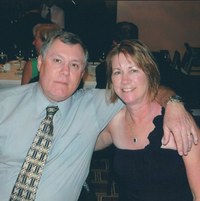 Lonnie and Sharon were married September 30, 1978 at the Full Gospel Assembly Church in Lawrence Ks. They have 3 children, Tamara Smith, Tulsa OK, James Ray, Lawrence and Steven Ray, Lawrence. They have 3 grandchildren.
Wedding
Sauer and Carlson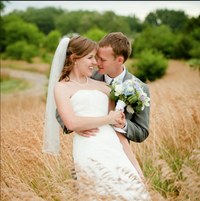 Michelle Sauer and Jason Carlson were married July 20, 2013 at Morning Star Church in Lawrence. Jonathan Hupp officiated. Parents are Ted and Gay Sauer, Lawrence, and Wayne and Nita Kay Carlson, Smolan, KS.
The maid of honor was Leah Rutledge. Bridesmaids were Lynne Sauer and Natalie Sauer, sisters of the bride; Hannah Carlson, sister of the groom; and Grace Hildenbrand. The flower girl was Addison Carlson, cousin of the groom.
The best man was Brandon Carlson, brother of the groom. Groomsmen were Nickolas Carlson and Eric Swenson, cousins of the groom; Caleb Wieneke, and Mitchell Crow. The ring bearer was Ethan Sauer, cousin of the bride. Musicians were Ben and Laura Heller, cousins of the groom. Michelle is a 2009 graduate of Lawrence High School and a 2013 graduate of Kansas State University. She is a math teacher at Salina South High School in Salina, KS.
Jason is a 2006 graduate of Smoky Valley High School in Lindsborg, KS and a 2011 graduate of Kansas State University. He is a design engineer at Land Pride in Salina. The couple resides in Lindsborg.