Engagement
Ballock and Barone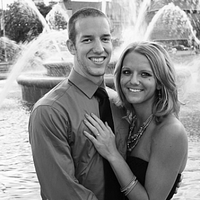 LaDonna and Don Ballock of Eudora, KS, announce the engagement of their daughter, Emily Marie Ballock, to Corey Joe Barone, son of Debra and Don Barone of Arma, KS. The couple met at their alma mater, Pittsburg State University, in Pittsburg, KS.
The future bride is currently earning a Doctor of Physical Therapy degree from Rockhurst University. Her fiance is pursuing a masters degree in Health, Human Performance, and Wellness from Pittsburg State University and is currently employed by Adidas. A January 2014 wedding is planned at Holy Family Catholic Church in Eudora, KS.
Anniversary
Duver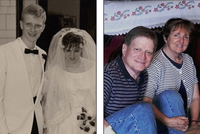 Bob & Lee Ann Duver celebrated their 50th wedding anniversary with a return trip to Turkey. They were married on June 1st, 1963 in Belton, MO. Bob is a retired Social Security Administration supervisor and Lee Ann is a retired Lawrence, KS kindergarten teacher. They have two daughters, Amy, Mrs. Michael Schneider, and Kylee, Mrs. Aaron Miller, and four beautiful grandchildren.