Wedding
Thames and Dickenson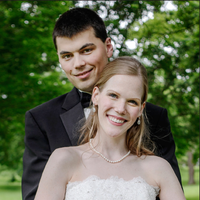 Lauren Thames and David Dickenson wed on June 1, 2013, at 1st Southern Baptist Church in Lawrence, Kansas.
The bride, daughter of Tom & Lisa Stofac of Lawrence, is a graduate of Baker University's School of Nursing and a labor and delivery nurse at Overland Park Regional Medical Center, Overland Park, Kansas.
The groom, son of Kirk & Cindy Dickenson of Colorado Springs, Colorado, is a graduate of Baker University. He is currently pursuing a Masters of Divinity degree at Midwestern Baptist Theological Seminary in Kansas City, Missouri. The maid of honor was Kellie Stofac, sister of the bride. Bridesmaids were Holly Thames, Kelly Hefner, Alyssa Rudman, Ashley Estrada and Maci Lindsey. Special attendants were Amanda Edelman and Lindsay Ellis. The flower girl was the groom's niece, Audrey Hefner. The best man was Steve Falconi, the groom's best friend. Groomsmen were Blake Thames, Jeremy Hefner, David (Coop) Cooper, Michael Morefield and Jeff Milton. The ring bearer was the groom's nephew, Ryan Hefner. The reception took place at Pachamama's Alton Ballroom in Lawrence.
After a honeymoon trip to Big Cedar Lodge in Missouri, the couple is residing in Kansas City.
Engagement
Lindburg and Vannicola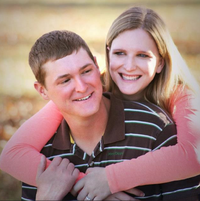 Rich Lindburg, Kansas City, MO and Jamie Stephens, Berryton, announce the engagement of their daughter Paige Lindburg to Bret Vannicola,son of Phillip & Gayle Vannicola, Lecompton.
Paige graduated from Eudora High School in 2007 and from Washburn University in 2013 with a degree in Finance and Management. Paige is employed as a customer service associate at CoreFirst Bank & Trust, Topeka.
Bret is a 2005 graduate of Perry-Lecompton High School. He graduated from Kansas State University in 2009 with a degree in Agri-Business and is employed by Rocking H Ranch, Berryton.
They will be married on September 14, 2013 in Lawrence, KS