Anniversary
Embrey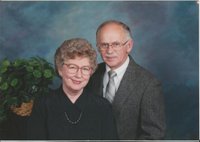 Orville and Judy Embrey, Republic, Mo., formerly of Lawrence, celebrated their 50th wedding anniversary with a family dinner.
The couple were married March 16, 1962, in Neosho, Mo.
Orville graduated from Fairview High School and Missouri Southern University. He worked for Ethan A. Smith Moving and Storage for 23 years in Lawrence and moved to Missouri to operate a Red Wheel Fundraising franchise in 1994. Judy graduated Neosho High School and attended Missouri Southern University. She was a homemaker before working with Orville at Ethan A. Smith and then partnered with him in Red Wheel. The couple is semi-retired and enjoying traveling.
They have a daughter, Jennifer Orth and husband Fabian, Hilliard, Ohio; a son, Lee and wife Julie, Lawrence; and eight grandchildren.
Engagement
Haynes and Speicher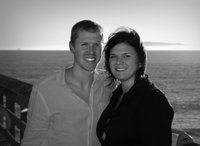 Dave and Jyl Haynes, Lawrence, announce the engagement of their son, Timothy Duane Haynes, Flagstaff, Ariz., to Emily Suzanne Speicher, Kansas City, Kan.
The future groom is a 2004 graduate of Lawrence High School and earned bachelor's degrees in French, German, and international studies from Baker University in 2009. He is studying for a master's degree in sustainable communities at Northern Arizona University.
The future bride is the daughter of Alan and Kristi Speicher, Elk City. She is a 2006 graduate of Independence High School and earned a bachelor's degree in mathematics from Baker in 2010. She is studying for a doctorate in physical therapy at Kansas University Medical Center.
The couple plan a May 25, 2012, wedding in Elk City.