Anniversary
Dearing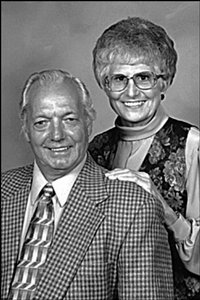 Don and Mardella Dearing, Eudora, will celebrate their 50th wedding anniversary with a reception from 2 p.m. to 4 p.m. Nov. 27 at Holy Family Parish Hall in Eudora. Family and friends are invited. A family dinner, also at the parish hall, will be given after the 5 p.m. Mass.
The couple married Nov. 27, 1954, at St. Peter and Paul Catholic Church in Cawker City. They are members of Holy Family Catholic Church in Eudora.
The couple's children are Marlynda and Randy Hill, Lenexa; Steven and Melanie Dearing, Shawnee; LaDonna and Don Ballock, Eudora; and Sandra and Curtis Mumaw, Ozawkie. They also have 17 grandchildren.