Lawrence Journal-World General
HIRING

Start at
$11.00
/hr.
Tolls paid to & from work
Health benefits Paid vacation
Tuition reimbursement 401K
And more!
Apply Today!

ezgostores.com/our-team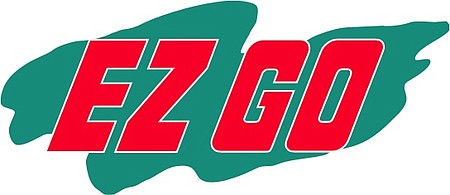 Mile 209, Kansas Turnpike, Lawrence, KS 66044
Rural Water
District
Manager

Jefferson County Kansas
RWD #13 is seeking to
fill the full-time position
of District Manager.
The position requires a
Kansas Class III
Operators License
within two years of date
of hire. The full job
description is available
on the district website:
www.jfrwd13.com
Interested candidates
should submit: 1) cover
letter/letter of intent, 2)
salary requirements,
and 3) resume to RWD
#13, ATTN: Board of
Directors, 1951 Wellman
Road, Lawrence, KS
66044 or by email to
jeffrwd13@hughes.net
.
Incomplete submittals
will be considered
unresponsive. Deadline
for submittals is
November 16, 2017.
Custodians
Ottawa


Ottawa USD 290 is
accepting applications
for full and part-time
evening custodians
from 3:30 p.m. to 12:00
a.m. Health Insurance,
sick leave, and benefits
are available. Please
apply
www.usd290.org
under the employment
opportunities tab.
CUSTODIAN

Basehor-Linwood

Full-Time. Pay starts at
$11.50 per hour. Paid
holidays and benefits.
Immediate opening.

Apply online at
usd458.org
or call
Dick Drennon
913-724-3541
Have customer service skills?
HIRING NOW for KU on Wheels, Saferide, and
Safebus, and Lawrence Transit System!

$1100 Bonus!
. . . . .
And Driver wages go up January 1st!

NO experience necessary!
Day & Night shifts
21+ for CDL positions
$11.50/hr after paid training.
Full-time benefits!
Part-time flexibilty
Genuine Career opportunities!

Apply online or in our office:
lawrencetransit.org/employment
MV Transportation
1260 Timberedge Road
Lawrence, KS

Pre-employment drug screening and background check is required. MV Trans-
portation is proud to be an equal opportunity/affirmative action employer. MV
Transportation, Inc. provides equal employment and affirmative action oppor-
tunities to minorities, females, veterans, and disabled individuals, as well as
other protected groups.

.
Crime Analyst


Performs analytical &
technical duties that
support the Police Dept
operations. Requires
Bachelors in Statistics,
Business, Crime & Delq,
Public Admin or related
field w/at least 1yr law
enforcement expr in a
crime analysis unit or
related field. Must pass
an extensive bkgrnd
check, phy & drug
screen. $18.34 hr.
Apply by 12/4/17.
To Apply Go To
www.LawrenceKS.org/Jobs
EOE M/F/D