Lawrence Journal-World General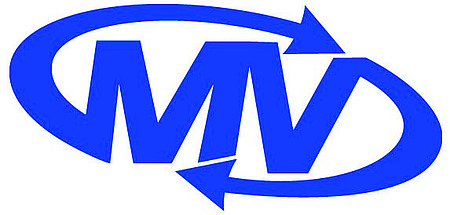 Maintenance
Utility/
Bus Washer

MV Transportation has
an opening
for a maintenance
utility/bus washer.
Responsibilities include
washing and
detailing buses with
some minor
maintenance. Great
entry-level opportunity!
Full Time 3rd Shift.
$12.17/hr starting.
Benefits after 60 days.
Must be able to obtain
Class B CDL within 90
days of hire.
Apply in person at:
1260 Timberedge Rd.

Lawrence, KS
EOE
Quarry Administrative Assistant


Local Company has immediate opening for a full time
position. Duties include scale house ticketing,
assignment of trucks, communication with
accounting department, telephone duties and
other tasks as assigned. Skills required include good
computer skills including Excel and Word, ability to
multi-task, and good communication skills.
Experience in the construction and/or quarry
industry is preferable, but not required.
Competitive compensation and benefits package.
Please send resume and salary requirements to
lcrumley@midstatesmaterials.com

LABORER

Douglas County is
accepting applications
for temporary full-time
laborers in the Public
Works Department.
Submit application
online at
www.douglascountyks.org/employment
EOE

Have customer service skills?
Drive the Lawrence T.

NO experience necessary!
Day & Night shifts
21+ for CDL positions
$11.50/hr after paidtraining.
Full-time benefits!
Part-time flexibilty
Genuine Career opportunities!

(Hiring for KU on Wheels, Saferide, and
Safebus, will begin in June.)

Apply online or in our office:
lawrencetransit.org/employment
MV Transportation
1260 Timberedge Road
Lawrence, KS

We are an equal opportunity employer and all qualified applicants will receive
consideration for employment without regard to race, color, religion, sex,
national origin, disability status, protected veteran status, or any other
characteristic protected by law.
Judicial Executive Assistant II


Kansas Judicial Branch Grade 21
Annual starting salary $35,335--$38,958 based on experience
Benefits package includes health insurance, state pension
This is a confidential position serving as a private executive assistant to Justices
Carol A. Beier and Dan Biles of the Kansas Supreme Court. The position requires a
high degree of initiative, discretion, and judgment. Work involves: coordinating
and assisting the justices in all aspects of their administrative responsibilities, in-
cluding as departmental justices and the Supreme Court's liaisons to boards and
commissions; secretarial and editing support for the justices and their research
attorneys; assistance in preparation of opinions with editing, proofreading, and
cite checking; maintaining calendar and scheduling for court and public appear-
ances; preparing case files, memoranda, and opinions; circulating and duplicating
opinions; preparing correspondence and forms related to legal and administrative
matters; securing information from public records; checking advance sheets for
accuracy; compiling opinions for publisher; organizing materials for dockets and
conferences; monitoring court dockets; indexing and arranging opinions, motions,
and petitions for rehearing; and maintaining personal, administrative, and court
files. The person in this position also performs related work as required.
For more information about the position and the application process,
please see:
http://www.kscourts.org/Court-Administration/Job-Opportunities/job-opportunities.asp