Completed spring football preview chat with KU football beat writer Matt Tait
February 28, 2014
This chat has already taken place. Read the transcript below.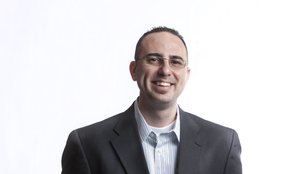 With spring football starting next week, KU beat writer Matt Tait took time on Friday to take a handful of your questions about the outlook for the Jayhawks this spring.
Moderator:
Good afternoon KU fans and welcome back to another live chat here at KUsports.com. It's been a while and it's good to be back. Today we're talking spring football with Matt Tait. Spring practices start next week, when KU coach Charlie Weis kicks off his third season at KU.
In the next few weeks we'll jump into a few more chats focusing on basketball and KU's upcoming NCAA Tournament run, but for now we're previewing spring football.
Thanks for joining us... let's get to it.
The first two years of the Charlie Weiss era haven't seen much improvement on the field in terms of wins. At this time of year the past two years, Kansas fans have been excitedly speculating that this may be the year it starts to turn around.
Is there a realistic chance this team wins more than three games?
Matt Tait:
I think it's realistic but it's not necessarily going to be easy. The Big 12 Conference always presents a heck of a challenge and KU's non-conference game at Duke looks a lot harder today than it did when it was scheduled.
That said, this is the year that people inside the KU program have been pointing to all along as the one they believed would have KU in position to truly compete.
The first two years were about setting the foundation, getting some chemistry going and changing the culture of KU football. But now it's about moving forward as a legitimate contender for wins each week.
Whether that happens or not remains to be seen and will depend upon how well all the new players and coaches can come together, but with a ton of talent back on defense and an offense that figures to be drastically different, it's worth heading into 2014 expecting better results while remaining cautiously optimistic at the same time.
Matt, a couple questions if you don't mind. Of the off season coaching changes, which cause you to be excited about the future the most. Second, of the returning players and new recruits, which will have the biggest impact. Thanks Matt, as with most, I really appreciate your coverage of all KU sports and in particular football and basketball.
Matt Tait:
Thanks for the kind words.
As for your questions, I think you have to look at Reagan as the most exciting addition this offseason. And that's for two reasons. One, he's a heck of an offensive coach and he's equally as good as a coordinator as he is as an offensive line coach, both areas that KU should improve greatly. Two, I think the mere fact that Weis was willing to hire Reagan shows you a ton about KU's third-year coach and what he's here to do -- and that's win. He's putting his ego aside and letting Reagan install and run his offense. That in itself should make a big difference.
Having said that I do think the addition of WR coach Eric Kiesau is HUGE and is right up there with the addition of Reagan. These two guys working together, along with the rest of the coaches already in place, should give KU a great chance of making major strides on offense.
As for which player will have the biggest impact this season, that's a tough one because there are so many options. For returning guys, I think the easy answer is whichever guy wins the QB job. It should be a heck of a race between Heaps, Cozart and Millweard and I think all three are capable of getting the job done.
For newcomers, I think RB De'Andre Mann is a name to watch. He's a complete back with a ton of talent and he's on a different level in terms of maturity and focus. The backfield is crowded and loaded with talent but I think Mann's got a shot to be a big-time contributor.
I am looking over the 2014 schedule and it looks like it is going to be one of the toughest we have had in recent memory. Can you give a way to early win total prediction?
Matt Tait:
You're right about one thing... It is way too early. But I'll say this, I expect KU's win total to surpass the previous year's for the second year in a row. Plenty of time to get into the how and why of that during the spring and summer months. We'll get to it.
Is our defense as insanely loaded as it appears? I can't seem to spot any difficiencies there, can you?
Matt Tait:
Insanely loaded might be a bit of a stretch, but I do think the KU defense is going to be very good and I think the coaches feel that way, too.
The secondary is stacked, with returning starters at all five positions and a host of newcomers who should contribute — perhaps even push some of those front-line guys — as well.
At linebacker, Ben Heeney is back, as is Jake Love. And the Jayhawks are hoping that a few of their newcomers will add legit speed there.
Up front remains the biggest question but this may be the best KU has looked on the D-Line heading into a spring in quite some time. A good mix of returners (Keon Stowers, Michael Reynolds, Ty McKinney, etc.) and newcomers (Kapil Fletcher, Anthony Olobia, Damani Mosby, etc.) will give KU's defensive front a chance to create some havoc.
KU's defense should have some solid position battles throughout the preseason, which can only help this up-and-coming unit.
Percentage wheel on who wins the QB job?
Matt Tait:
Beautiful! Long live the percentage wheel!
Now... It's way too early to make any clear calls on the QB position because there's no telling how much each guy improved in the offseason and we haven't even seen T.J. Millweard yet.
That said, I'll take a stab at it.
I think Heaps is the guy to beat because of his combination of arm strength and experience, but I think it's going to be incredibly tight throughout first few months with some separation coming in August.
Here's what I'd go with as of today...
1. Jake Heaps - 41%
2. Montell Cozart - 33%
3. T.J. Millweard - 25%
4. Other - 1%
What is your prognosis for the state of the offensive line heading into next season?

Matt Tait:
Based on our talks with Reagan and thinking about who's coming back, I think the pieces are there for a solid offensive line and I'm a big believer in the fact that Reagan is the right guy to identify who they are and to coach them up and develop some chemistry and confidence, both of which are huge for an offensive line.
Here's a quick and crude look at where KU stands up front, where there appears to be solid options at 4 of the 5 positions. If there was one position that they could use some help it's probably left tackle, so that remains a concern, but, again, with Reagan taking over and giving everyone a clean slate, who knows what can happen and who can emerge.
Top 8 (regardless of position):
OG Ngalu Fusimalohi
C Joe Gibson
OG/C Keyon Haughton
OG/OT? Damon Martin
OT Brian Beckmann
OT Zach Fondal
OG Mike Smithburg
OT Pat Lewandowski
Others who could make some noise:
OT Devon Williams
OT Joey Bloomfield
OG Bryan Peters
A random late addition/transfer at tackle?
That's a pretty crude look at it, but to sum it up I'll say this:
• I think KU has some solid guards.
• I think KU has questions at both tackle spots.
• I think Joe Gibson has a chance to be a stud at center.
Can the removal of Rob Ianello from wide receivers coach be seen as anything other than a demotion, and with all the other coaching moves do you expect him to still be on the staff when the season starts?
Matt Tait:
It's hard to say exactly what will happen with Coach Ianello, but his reassignment seems to be the direct result of the poor play of KU's wide receivers the past couple of seasons and I do think he'll be looking for jobs elsewhere so he can get back onto the field and into recruiting.
He left a lot to be desired as far as developing KU's wideouts but he worked his butt off and he made a positive impact in recruiting.
Sometimes things just don't work out and guys are the right fit for whatever reason. I think that's the case with Ianello and it would not surprise me at all if he was elsewhere when the season begins.
Two part question here: who are the leading candidates to replace James Sims and the best choice to start along side Harwell?
Matt Tait:
First, if you missed my Spring Primer blog on the RBs be sure to check it out for a deeper look at the position...
http://www2.kusports.com/weblogs/tale-tait/2014/feb/26/spring-primer-a-look-at-kus-still-deep-r/
That said, I think De'Andre Mann and Taylor Cox are probably the most likely options to inherit the heavy workload that Sims had. I'm intrigued by Brandon Bourbon and hope, for his sake, that this is the year he can stay completely healthy and give it his best shot and I think Darrian Miller is full of talent but a little tough to count on.
Traevohn Wrench is definitely a wildcard. If those other guys don't establish themselves and use their experience to beat him out, I think he could play. But if they can, red-shirting him would be a great move for the future. It's going to be interesting and it's crazy to think that after losing Sims the position is still so stacked.
As for the starter next to Harwell, it should be a battle. Rodriguez Coleman (who I believe has been given another year of eligibility and is just a junior and not a senior) may have the best shot because of his ability to stretch the field and make plays in space and, obviously, Justin McCay could still get a look, too, because he's such a big, physical presence.
Tony Pierson will start in the slot and be used all over the field, too, so he and Harwell have to be considered the team's top options at WR.
I always enjoy your effort on behalf of KU football. I have 3 questions:
1) who do you expect to be newcomer of the year on offense and on defense?
2) which of the 3 QB candidates do you think will end up being the starter?
3) how many wins do you think we'll have this year and how many wins against Big 12 teams?
Matt Tait:
Two of your three questions were addressed above so scroll through if you didn't see them... I'll take the first one here, though...
Newcomer of the year on offense: Has to be WR Nick Harwell. I think De'Andre Mann could be in the mix and if Millweard were to win the QB job he'd have to be in there, too. But Harwell should have a major impact.
Newcomer of the year on defense: DB Kevin Short. I'm not exactly sure yet where he's going to play but he'll be big-time wherever that is. Many called him the best DB in camp (and one of the team's best players overall) last year before he was forced to sit out, so as long as he got better in the past year and didn't slip, expectations should be sky-high for him, too.
I have heard the KU offense will be no huddle now. Will proposed changes in delaying snaps to allow for defensive changes alter coach Reagan's plans?
Matt Tait:
Good question. Two things, though.
1. I don't think the proposed rule change will be adopted. Too many coaches are against it and I'm not really sure there's much reason for it.
2. Truth be told, most teams, even those who play the fastest, don't snap the ball in the first 10 seconds of the play clock anyway, so Reagan's offensive, if it is no-huddle and crazy fast, could still snap it around 13-14 seconds and be viewed as a team that really pushes the pace.

If I saw ________________ this spring I would be pretty surprised.
If I didn't see ________________ this spring I would be pretty surprised.
The "sleeping giant" on this team is:
Matt Tait:
This is a tough one, but I'll try it...
• If I saw --- a starting QB named --- this spring I would be pretty surprised.
I just don't think 15 practices when installing a new offense with a three-man race is enough time to make a definitive call on a starting QB.
• If I didn't see --- a lot of energy, excitement and intensity --- this spring I would be pretty surprised.
I know that's kind of a weak answer, but it's true. This is the last go around for a couple of special seniors who have done nothing but lose since they've been at KU. Spring is usually a pretty laid back time, but I think the leaders on this team will raise the bar and make this spring as intense as any we've seen in a while.
• Finally, the sleeping giant" on this team is: I really think it might be WR Rodriguez Coleman. He made slow and steady progress last year and showed flashes of what he can do. In a new offense and with a year under his belt, I think he could become a big-time home run hitter.
Is anyone concerned about Tony Pierson's health? By all outside observations and the heightened awareness of head injuries, it appears he should not continue to play football. What are your feelings about this?
Matt Tait:
It's a fair question and a legit concern but I don't think anyone is worried about Pierson's health. That was a big reason the coaches shut him down last year when they did, so he would have extra time to get right and feel good.
I think he's there, but we get to talk to coach Weis and a few players relatively soon and you can bet that finding out where Tony is will be near the top of the list of questions.
Fingers crossed for him to stay healthy for his senior season. He's too much fun to watch and too good of a dude to suffer through another year like 2013.
Moderator:
Time for just a few more. Thanks for all of the great questions. Hard to believe Phase 1 of another football season is right around the corner.
After his first season, Coach Weis referred to his first team as a "piece of crap". How does he refer to last years team and his thoughts on this years team?
Thank You
JW
Matt Tait:
We'll find out Monday, when Weis hosts his pre-spring press conference.
Stay tuned...
It seems to me that the uncertainty at quarterback with no real alpha dog is a major downer. Do you see it that way?
Matt Tait:
I don't. I think each of the guys in the competition has a chance to emerge as exactly they kind of QB you're talking about. They just need help.
Jake Heaps is a veteran and we already know he's a solid leader.
Montell Cozart was a true freshman last year so judging him on a few games during his first go 'round with college football is a little premature.
And we haven't seen a lick of what Millweard can do yet.
Give it time and enjoy the battle. These are three great dudes with talent who care a lot about Kansas and getting things turned around. Should be fun to see them battle it out.
I like what Weis is doing with his staff and the players he brought in. How many wins does Weis need in 2014 to keep his job?
Matt Tait:
I think that's a little simplistic way to look at it and I think these questions are always tough to answer.
I will say this, though: During Weis' first two seasons, the win-loss total hardly mattered. It was about setting the foundation and the culture and all of those things. Wins were viewed as gravy because the powers that be who have a say in KU football's rebuilding project understand that it doesn't happen over night.
This year, though, I think the win-loss record will matter. As for how many wins Weis needs to be back and all of those things, I don't think it's that simple and I don't think a number has been or will be put on it. More wins is the simple answer.

Stadium update please!! From what I've heard the stadium will lose the track and lower the field for closer seating, maybe some below ground bars and suites?
Any hope of getting rid of the eyesore chainlink fencing around the stadium?
Matt Tait:
Wish there was something to give you here, but there just isn't. The stadium renovations are discussed every day and the KU athletic department is constantly making plans and kicking around ideas for how they want the process to play out when it's time.
But, as we've said all along, it won't be time until the money is raised and they're just not there yet. Are they getting closer? Sure. Are they getting creative with ways they can find the money and raise the money and get as much as they can to make the new-look stadium as impressive as they can? You bet.
But they've got a ways to go still and I don't think you'll hear any kind of announcement until they make a significant dent in the fund-raising department.
Having said that, just know that all of the things you mentioned plus many, many more are in play for what Memorial Stadium will look like when it all goes down.
Moderator:
All right. That's a wrap. Thanks again for contributing to today's chat. And thanks to Matt for 75 minutes of answers. We'll have a few more of these in the next several weeks and we'll also be back real soon with some March basketball chats, too.
Have a great weekend, everyone!