Complete transcript from Matt Tait's latest online chat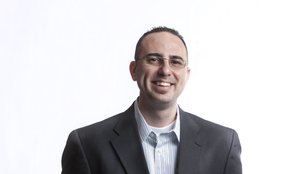 KU football beat writer Matt Tait hosted another live chat on Friday, May 17. Any and all questions were welcomed, but recruiting was the theme of this week's fun. Here's the full transcript in case you missed it. Look for many more chats on all kinds of topics in the near future.
Moderator:
Good afternoon and thanks for joining this week's chat, where we'll try to focus mostly on your recruiting questions. Matt's got about an hour today, maybe a little more, so let's jump right in and we'll get to as many as we can.
The football players seem to think that this incoming class of football recruits is strong, or highly ranked, based off their reaction to the signing of Andrew Wiggins in basketball. What is your perspective or opinion on this? Thank you for the great coverage on the Jayhawk football team. I love my Jayhawk football and basketball.
Matt Tait:
Generally speaking, I believe confidence is a great thing and if there's one thing we know this recruiting class to be it's confident. That can't hurt.
We all know how juco recruiting can be -- simply put: Guys don't always pan out or live up to expectations, but I do think there are a bunch of guys in this class who have a ton of talent and could impact the Jayhawks in a positive way immediately.
A couple of them, like Chris Martin and Cassius Sendish, are already here and others like Marquel Combs, Marcus Jenkins-Moore and Andrew Bolton are still on the way.
Time will tell, but I think the class is solid and these guys aren't crazy for hyping it up.
Matt,
With the first two recruits in Wrench and then Watson being 4 star are we seeing a trend with Weis picking up these big name kids or is this just a coincedence? Do you think we're gonna see anymore big name kids in the class? Will we get any 5 star talent?? Thanks for all you do! Can't wait till the fall.
Matt Tait:
I'm not sure I'd call it a coincidence, I just think it's a clear indication that Weis and company are working overtime to try to upgrade the talent on KU's roster.
With Weis running the show and Campo on his staff, I think you'll start to see more and more four-star guys every year. Remember, for the most part, KU's classes of the past 10 years (if not longer) have been made up of 3-star guys, with a few four-star guys sprinkled in. With Weis, simply because of his name and his ability to get guys ready for the NFL, I think you'll start to see KU's classes be closer to an even split between 3- and 4-star guys.
As for 5-star prospects, I definitely think KU has a chance to pick up a couple of those guys, too, but, for in order for that to happen, they've gotta start winning before they can expect to intrigue any of those guys.
Matt, I still can't help smiling whenever I recall the moment I found out Wiggins decided coming to KU. What about you? On a more serious note, landing Wiggins, does it mean Self will from now on go hard on the very top talent, the OADs, every year? Or you still feel that he prefers to develop four-star talents and have them in school for multiple years? Or a mixture of both?
Matt Tait:
Given what went down this week, I think it's fair to sprinkle in a few hoops questions, too.
I don't think Self has ever shied away from going after the very best players out there. I don't think that will ever change, but I also don't think Self will just target more OADs. If they're the right guys and they fit KU's needs, you can bet he'll go after 'em. If not, he'll probably be content to take the less heralded four- and five-star guys and develop them in his system.
KU fans have been blessed with a realatively successful athletic department over the years. Sure, basketball has been able to compensate for some shortcomings at times, but in general there are only a handful of college brands as powerful as Kansas out there.
Obviously adding a consistently winning football program would go a long way to enhance the brand, however, KU has never been able to put a consistent product on the field. If you had to give your top 2-3 reasons for this what would they be? And, why do you think this coaching staff stands a better chance to succeed where so many others have tried and failed?
Matt Tait:
Not recruiting, but I like this question.
Briefly, I'd say the two biggest factors in KU's inability to reach and sustain success has been 1. Coaching turnover and 2. The strength of its conference foes.
You can't expect to build something when you're changing coaches every 5-7 years and that becomes especially true when you're playing in a conference as loaded as the Big 12.
There are a number of reasons I think this staff can be the one that finally gets it going for good. In addition to things like talent, knowledge, name recognition and attitude, I think the number one reason I believe this is because of their work ethic. Charlie Weis is among the most hard working college football coaches in the country, day in and day out. That's what he expects and demands from his staff and that's the only way KU has a chance.
Initially it sounded like Braden Smith (dominate OT from Olathe South) didn't have any interest in KU, but I have seen a few comments lately that suggest he may be changing his mind and potentially have a renewed interest in the Jayhawks. Have you heard anything about this? He would be a great legacy to get committed!!
Matt Tait:
I've heard the same things and, if you're a KU fan or a member of the program, just hearing that is good news.
Given his options, it remains to be seen how seriously he'll look at KU, but the fact that he may be warming toward at least giving the Jayhawks a serious look is great news and yet another indication of how hard this staff works in recruiting.
If he is in fact becoming more intrigued by KU little by little, I think you have to credit the fact that the staff has been able to bring in some big-time prospects as a reason for that. Elite players keep an eye on what other elite players are doing and if Smith sees/hears about more and more top-tier guys even considering Kansas, I would imagine that would open his eyes a little bit.
Some advice: Don't get your hopes up here. It's going to be awfully tough for KU to land Smith, but just getting into his final 4 or 5 would be a huge accomplishment at this point.
What are KU's chances at landing Peyton Newell?
Matt Tait:
I think they're increasing by the week. And Newell's case is a great example of why keeping in-state guys in Kansas is so important to the coaching staff at both KU and K-State.
Here's the deal.... If Newell were in Illinois, KU would probably not even have been on his radar. However, because he grew up in Hiawatha and is able to get to Lawrence more often, that's made a big impact. He's been around the program, he's been around the players and coaches and, almost by default, he's built relationships with some of them.
When that happens, as long as you can see yourself fitting in at a school and as long as you believe in the direction that school is headed, that familiarity and comfort can become a huge factor in a decision.
I expect KU to be in Newell's Top 5 when he announces it June 1, and I'd guess KU will be one of the final two or three for his services. Landing him would be huge for future recruiting and could really expedite the rebuilding process.
How big of an upgrade (if at all) would Tarik Black be over Jamari Traylor and/or Landen Lucas?
Matt Tait:
It's hard to say from a pure talent standpoint since Jamari's still pretty raw and we have yet to see much of Lucas. But from an experience standpoint, he could be huge.
He's a mature guy who's played a lot of games and could provide another veteran presence on a team that will have very few of those.
Outside of Naadir Tharpe, the bulk of KU's rotation guys will be freshmen or sophomores. Adding another upperclassman can only help.
I understand that Coach Weis' recruiting philosophy is to add quality and not just quantity. Are there enough "quality" players out there that KU will have a reasonable chance to fill their recruiting needs for next year? What percentage of those recruits need to be high school players instead of Juco players in order to start addressing the long-term need of program consistency (meaning winning and bowl eligibility consistency and not losing consistency which we've already achieved!)
Matt Tait:
There are definitely plenty of players. Look at a guy like Tony Pierson or even James Sims as an example. Pierson was a four-star guy and had some offers but wasn't seen as a must-have guy. Now, after two years of development and production, I bet there's not a team in the country that wouldn't take him.
The point there is this: Because Weis' philosophy is to go wherever he needs to go to get the players he needs to get, KU is not longer limited to a certain recruiting region and, therefore, should be able to get guys as long as the staff is willing to work overtime to find them and bring them in, which they absolutely are.
As for the juco/high school balance, Weis has a very clear plan for how to move forward in that area and it includes tapering off the juco guys little by little year after year so that he doesn't put himself in a position of vulnerability when those guys come and go every two years.
He'll continue to go after juco guys every year, but, eventually, once he builds some depth and upgrades the talent, he'll be able to look more at high school guys and build it that way.
If I'm a KU fan, I'm not worried about this at all. He's got a plan and he's thought it through down to the very last detail.
Reggie Mitchell has received a lot of praise lately and solidified himself as a good recruiter, especially after landing Watson.
How is his status in this program, and if he started getting interest from other programs, would KU do what is necessary to try and keep him?
Matt Tait:
There's a reason Reggie Mitchell was named the interim head coach when Turner Gill was let go.... It's because KU absolutely realizes his value and wants to do everything it can to keep him in Lawrence for a long time.
Reggie will get interest and offers from a lot of places just about every year, but as long as KU continues to value him in that manner, I think he'll be happy to stick around. He and his family love Lawrence, he's treated with great respect by Weis and the rest of the staff and gets to coach and recruit the way he wants to do it. As we mentioned before, being comfortable is huge.
Trust me, Mitchell's value goes beyond Weis respecting him, too. KU's administration also realizes what they have in Mitchell and will do whatever it can to keep him.
Sometimes the reasons a recruit chooses a school are completely rational, and at other times they seem rather nonsensical. Darrell Arthur, for example, had a dream and that tipped the scales in favor of KU (that dream could have been the difference in Kansas' winning the '08 NCAA tournament or not). Is there any thread of logic that could be proposed whereby the Wiggins' signing helps Weis and Co. bring coveted recruits to Kansas football?
Matt Tait:
I think if you want to make the reach, you can do it. I did a blog on Tuesday, after Wiggins committed, that looked at the reaction of the football team. Guys were pumped about the top recruit in the country coming to their school and that included some guys who aren't even here yet.
One thing that has really taken a turn for the better under Zenger is the concept that KU's student-athlete population is a family and I know a lot of guys and gals on all kinds of teams hang out together a lot and generally pull for each other.
So, yeah, having a guy like Wiggins join the Jayhawks only makes the name "Kansas" sound more impressive to people and recruits from all walks of life.
Again, if you want to connect those dots, you can. But I also wouldn't argue with you for a second if you said it had absolutely no impact. I just think it depends on the person and the case and the situation.
Bottom line: It can't hurt.
Focusing on only positive angles can lead to unrealistic expectations among us fans. Let's hear an honest criticism that you have of this iteration of KU fball.
Matt Tait:
This is a great point and something that everyone should remember.
Here are a few:
1. Until KU can get its speed -- at all positions -- on par with what the other Big 12 schools have, it's going to be tough for KU to compete and win. That starts with recruiting, which they're working on.
2. As much as I think Weis is the right guy and this staff is fantastic, opposing coaches could use his NFL ties against him in recruiting and try to explain to prospects that there are no guarantees that Weis is going to be around KU for too long. Nothing anyone can do about that, though.
3. Counting on Juco guys can be a dangerous thing. It can work out, but it can also be a disaster. KU has seen both sides of this. But I think Weis is smart to go this route to try to pump some life into the program right away. After that, if he goes too juco heavy too often, it could be a bad sign.
Those are just a few, but are all worth noting. Overall, though, I do think there are more positive things going right now around KU football than there have been since the 2008 season.
Was Pierson involved in getting the new commit from his former HS?
Matt Tait:
Absolutely. The two spent some time together on Kyron Watson's visit and they talked a lot about what KU was all about.
Give Pierson — the person and his production during his first two seasons — a gold star for helping land Watson.
In the St. Louis meet and greet, Coach Weis' first story was about breaking his leg at home in South Bend over Spring Break. This was the reason he was in the press box for the spring game. Prior to this, I was not aware he had broken his leg. Did I miss the story or was it supposed to be hush-hush??? On a side note, he mentioned Combs and Martin are a**holes which the defense really needs.....
Matt Tait:
It was just his ankle and it's a pretty good story, right? I had a note about it sometime during spring ball, but it wasn't a full story. Not surprised you missed it.
As for the side note: Football is not a nice game played by nice people. You have to have an element of nasty on your team if you want to succeed and KU seems to finally have that again.
How is KU's standing with the KC and other highly rated Kansas Recruits?

Matt Tait:
WIthout having talked to most of them, I can't be sure, but I do know this: They're almost all paying attention to KU again and that's largely because the staff - led by Weis, Bowen and Grunhard - is doing everything possible to make those local kids feel like a major priority. That's where it starts.
What is the over/under on someone from this team talking about "how much more dedicated this team is than the one last year."
Matt Tait:
You'd have to set it pretty high because I've already heard it a ton of times. They seem to say it every year, but I'll be honest, I haven't really found myself believing guys about it as much as I do this season. There's just something about it that seems different. Maybe it's the fact that it's Year 2 under Charlie Weis, maybe it's the fact that all the new guys have made an impact or maybe it's the overall leadership. Either way, you'd rather have it be that way than the opposite.
So since you are now including "themes" for this chat sessions. Next you will be asking for relevant topics.
Who has the highest ranked recruit we have ever signed? You can not include transfers such as Heaps.
Matt Tait:
Just the other day I looked back at KU's classes since 2002 and the highest I saw was four stars. No five-star guys (no surprise, right?). As far as where they ranked overall nationally, I can't remember off the top of my head. Obviously, though, Combs being ranked by ESPN.com as the No. 1 juco prospect this year is a pretty big deal.
With the latest recruiting news, has your outlook on how far KU football can go this year go changed? How?
Matt Tait:
If you're talking about the commitments of Traevohn Wrench and Kyron Watson, you should remember that neither of those guys will be here for this season. They're both juniors in high school and still have to play their senior years.
But it's a great start to what could be a very solid class and it definitely seems to be a good sign that things are going in the right direction.
Moderator:
Time for a few more...
Any rumors about adding teams to the Big XII? Will football be the driver if they do? Thanks for the great coverage.
Matt Tait:
Haven't heard much lately, but I'm always keeping my ears open. And, you're correct, there's no way basketball or any other sport will surpass football in importance when it comes to realignment.
I don't have any statistics to prove this, but it seems like I'm seeing more players sign with KU that have offers from top-tier programs on their recruiting list. How much of an impact do you think it has on other recruits when they see guys pass up an offer from Arkansas, or Michigan, or Nebraska, or (dare I say it) K-State to sign with Kansas?
Matt Tait:
You're absolutely right. No longer are guys picking KU over Tulsa, New Mexico and Central Florida.... They're starting to compete with the big boys and that's a product of the coaches not being afraid to do that.
As for the impact of this, I think it's absolutely huge. I think guys, especially young guys like high school kids, definitely pay attention to this and it puts KU in a much better light than when they're winning battles against those other schools.
I have been to all but 4 KU home games since 1991. I have always sat on the East side stands. As you probably know, those concessions and overall TV/Speakers/Sound options are extremely limited. If I was a visiting recruit, I would be extremely disappointed with the lack of energy in the stands/concourses/etc. Any chance KU improves in this department? And if so, why wait until major renovations? I would love to simply hear the game broadcast while getting a snack or going to the bathroom. Keep up the good work.
Matt Tait:
They're working on it and it's my understanding that one of the possibilities is that the renovations to Memorial Stadium will be done in a few phases. That way they don't have to (a) have all the money at once and (b) have to wait until it's all finished to reap the benefits.
We're still a little ways off from this, but I know plans and ideas are being hashed out and they're eagerly awaiting the day when they can move forward with this.
Although lost somewhat in the immense glow of the Wiggins signing, I actually think I was just as impressed with Weis' get of Kryon Watson. Not only a 4*, top 100 player, but someone who turned down a trip to Michigan to make his commitment to KU!
All I'm asking for, Matt, is some sort of confirmation that the coaching staff feels this is a solid verbal, as I doubt seeing "Kansas" listed as his school of choice is going to keep the Michigans and other heavyweights from continuing to contact him.
Matt Tait:
I can't speak for the staff, but I think they're pretty pumped about landing Watson and I think they feel good about his desire to become a Jayhawk.
Things change and it's never done until the letter is faxed in, but based on what I'm hearing, Watson's commitment is solid.
Jake Heap from Skyline high School in Sammamish, WA was very heralded coming out of high school. Why did he falter at BYU? Were his problems at BYU due to injury? He is not the biggest QB but has shown to have the ability.
Matt Tait:
Yep. Heaps got hurt, lost his job and then never got back on track. Based on what I've been told, part of that had to do with the injury and the fact that the program had to move on and another factor was that the overall vibe of how he fit into the program changed.
He is talented, he showed that at BYU and he seems like a much more mature and motivated guy that he's ever been in his life. It's going to be fun to see what he can do.
Hi Matt!
With the latest football signee turning down a visit to Michigan before he decides to come to Kansas, it appears to be true that Coach Weis is able to compete for some of the better recruits in the country! That's exciting news.
So, how many wins do you think we need to allow Coach to keep getting the 3,4, & possibly 5 star players to come here? I think it's 4 or 5 wins. We've got to show decent progress in the W column & not just being more competitive in lost games, right?
Matt Tait:
I completely agree. I think four would do it this year but five would obviously be better... Bottom line: They can't continue to win one or two games and expect top-caliber talents to be interested. If that keeps happening, it's eventually going to burn them.
Does KU recruit in the Northwest Arkansas area? There are 2 high schools, Bentonville and Fayetteville that are consistently ranked in the top 100 nationally each year and they are only 4 hours from KU. Seems like a good area to check out.
Matt Tait:
Sounds logical to me. I'm not exactly sure who's territory that would be, but it falls in that core range of drivable distance from campus, which Weis said was the focal point of his recruiting, so I think it's safe to assume that KU is aware of those schools and the prospects they produce. Again, KU's going to have to win some more games before it can expect to go into an SEC state and pull too many kids out.
Matt, I like the approach Coach Weis takes with recruits. He has a lot of what I call posture in his approach, very confident in the product he has to offer and a straight shooter. I know that all coaches have to be confident but he just has the "it" factor when it comes to this, while not being arrogant from what I have observed.
When we become successful on the field and in the win column, I imagine Weis will have to tweak his approach to recruits, chiefly immediate playing time being available. But always the chance to compete in the two deep. I would like to hear your thoughts on his style.
Matt Tait:
I love it. And he's exactly that kind of coach I would want to play for or would want my kids to play for. He's honest, transparent and doesn't make empty promises. Beyond that, he rewards guys based on hard work, which makes it real easy to know where you stand.
You're right, he'll have to tweak the approach if things get rolling, but if things get rolling he may attract an even better type of prospect and that might make his life a lot easier.
One thing he won't change are his values: He's always going to hit kids and their families with the truth, first and foremost.
Charlie was recently quoted saying in year two of rebuilds you usually see a huge uptick, and that he was expecting to see that this year. So my question is being around he and the players what are their expectations this year. Is it bowl or bust? Do you think that is realistic?
Matt Tait:
Here's a good one to end on for today.... Thanks to everybody for contributing so many quality recruiting questions. We'll do this again and I'll try to get to all of them next time.
As for the answer to this question, I think their expectations are huge. This is a confident bunch and they really believe in themselves and each other. They know that nobody's expecting them to do much or to finish anywhere but 10th in the Big 12, but they like that. It drives them. And it makes it fun for them to look forward to proving people wrong.
They still have to deliver, but I know they're expecting to surprise a lot of people this season and to have a very good season.
Thanks again to all of you for your contributions to this chat. Seems like we've found our stride again. See you at the next one...
Submit a question for Matt Tait
Note: taking part in a chat requires a free LJWorld.com account.
Requires free LJWorld.com registration. Register or log in below.