Transcript from Friday's chat with KU Football beat writer Matt Tait
May 10, 2013
This chat has already taken place. Read the transcript below.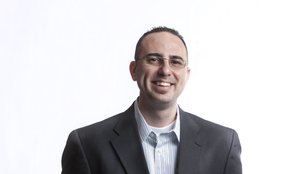 Another Friday chat with Matt Tait is in the books. If you missed it or weren't able to stop by while we were live, check out the full transcript here. We're going to try to do these weekly again, so check back next Friday for another edition and be sure to brainstorm your best questions for future chats.
Moderator:
Good afternoon and thanks for joining this week's chat with Matt Tait. It looks like we've got a ton of good questions once again and Matt's got about an hour to get to as many of them as he can, so let's get to it.
Fact: In 2012, Charlie Weis handed the quarterback position to Crist without competition and it was a disaster.
This year Weis has handed the job to Heaps without competition.
Cummings should have been given a fair shot to compete at the Spring Game.
Weis said before the spring game that the blue team would throw and the white team would run.
Question: would not it been fair to have both squads run the same KU offense?
To have a fair competition shouldn't the quarterbacks have switched teams at halftime and both quarterbacks be given a fair chance to show their talents.
It seems as though Weis was afraid that Cummings might show up Heaps and he was not going to let that happen.
It was disappointing that Weis did not allow both quarterbacks to run the entire offense and let the play on the field determine who is best.
Wies did not allow that to happen! Your thoughts?

Matt Tait:
I understand where you're coming from with this, but you have to remember a couple of things.
1. We don't know that there was or was not a competition, only that Heaps is the leader and, at this point, the better man for the job.
2. I don't think it would've made sense to ask Cummings to try to do what Heaps does in the offense merely because they're not the same player. Coach Weis has said this multiple times: If Jake's the guy, the Jayhawks will play one way and if Michael's the guy, they'll play another. That's simply because these two are different players with different skill sets. Nothing more, nothing less.
3. I can assure you that nothing regarding the QB spot was done out of fear. If Weis thought Cummings could outperform Heaps he would've given him every opportunity to do so.
The bottom line is this: I think Cummings has been given plenty of opportunities to get better and get reps and show that he deserves consideration. But he's not on the same level as Heaps so there's no need to waste time wondering if he'll get there. Go with the guy who you know/think/believe can and will do the job and start developing some chemistry.

How far behind will Marquel Combs, Marcus Jenkins-Moore, Samson Faifili, Isaiah Johnson, and Kevin Short be this fall since they're arriving on campus in June instead January?
Matt Tait:
There's no question that they'll be behind, but it helps a tremendous amount that they're juco guys who have played some form of college football before, so the adjustments they'll have to make will be about the playbook and schemes and not a total overhaul of adjusting to a new way of life.
Beyond that, these guys are talented and I think they'll be in pretty good shape by the time camp rolls around in August. This team has good leadership and you can bet their teammates will be riding them to catch up throughout June and July.
Matt, great work! Keep it up! Last year we saw a lot of dynamic schemes for running the football. Personally, I think keeping some of those formations and blocking schemes would work great with a passing attack given that Heaps is everything everyone says he is. Point being, you don't think Weis will lose this creativity just because we have a passing game do you?
Matt Tait:
No chance. If anything, I think giving Coach Weis a legitimate passing game to work with will only add to how creative he can be. Remember, this is a guy who, for the first couple of weeks of last season, tried to hit big, exciting plays on the first series to get the team pumped and the crowd into it. If he's got the pieces to do that again, I think we'll see him look to have a lot of fun with the various weapons he has in 2013.
Matt,
I know it's time to move on and look forward to 2013 Jayhawks, but considering that there this is a very interesting and hopeful time for some recent grads, I have an NFL Camp Question......Do you think there were any other opportunities presented to Crist by other NFL teams that would be better shots for him? You have spoken well of the KCC opportunity, but I kinda wish he would have had a shot with say: Rams, Colts, Cowboys, Pats, Bears, Ravens where it seems like there is less log jam and a better chance to catch on at QB. I am one of those who still believe in him and think he still has a shot to make it.
Matt Tait:
That's good to hear. People like you aren't very common these days. I know plenty of people are still rooting for Dayne, but not many think he's got much of a shot. We'll see. I know that if the guy who I saw in practice last August shows up at NFL camps, it'll be hard to cut him. I also know he's got a huge mountain to climb and a lot of work ahead of him.
As for your question, I heard something about the Vikings being interested in Dayne but never found out much more about it.
I think his best chance is in Kansas City, where he'll compete with unproven guys who may lack some of the measureables that he has. Should be fun to watch it play out. You know we'll keep you posted!
Uniform question....when is the earliest we will know about any uniform changes? And have you heard ANYTHING concerning this? I find it interesting how each year photoshop after photoshop of these kick butt uniforms surface, but none never take hold.
Also, any word on Nike ever coming back to being our sponsor again?
Thanks for keeping me sane until late August each spring and summer Matt!
Matt Tait:
I haven't heard anything about new uniforms nor anything about Nike. But that doesn't exactly mean a whole lot given the fact that I also hadn't heard anything about the black unis last year. Here's the deal, if they want to keep something quiet, the odds are good they'll be able to. But I don't know why they would want to keep new uniforms under wraps unless they're somehow contractually obligated to do so. If not, I'm sure they'd want to get them into retail stores and use them to build some hype for the upcoming season. I'll keep my eyes and ears open.
Per Rivals.com, both MU & KSU have 7 verbal commitments while KU has only one, the RB from Gardner-Edgerton. Many offers have been made but I'm wondering if this should be of concern at this time about the lower number of verbals.
Matt Tait:
Nothing to be worried about.
From what I understand, the way this staff evaluates players is a little different than the way other programs and coaches do it. Rather than just throwing offers out there at guys they think they like to make sure they can do it as early as possible, this group goes over everything with a fine-toothed comb and then, and only then, sends out offers to the kids they really like.
That's why, (a) other schools get farther on their commitment lists a little faster and a little earlier and (b) you see a flurry of commitments coming into KU all at the same time.
It's coming. Right now, though, it's still a heavy evaluation period.
Matt,
What's your thoughts about Mario Chamlers the other night grabbing Noah's throat and then getting in his face after? It's Mario, seriously what's with the bada$% persona and hostility? Secondly, what's with Paul Pierce never coming back to any home games or never even mentioning KU? I know PP was going pro regardless of where he went, but he's got to have some love for KU and the fans that worshiped him while he was here at KU?
Matt Tait:
I thought the throat-grab was weak but also pretty indicative of how that whole game went.
As for Pierce, maybe you missed it when he came back for that legends game, but I thought Pierce was incredibly impressive at that event. He was genuine, emotional and really got across the point that even he was a little overwhelmed and surprised by how much coming back to Lawrence affected him.
The man loves KU, but he's been awfully busy these past several seasons and you also have to remember that the coach he played for is no longer here.
Have they picked captains yet? Does Ben Heeney have to sit out 3 games? Do you think the girls track team can claim the national title? Do you think the fb team supports track?
Matt Tait:
Captains have not been selected yet. They named them in April last season because the team needed some guidance during the offseason since it was Weis' first year. This season, no such guidance is needed. They'll vote, probably in August sometime, and then they'll announce them.
Remember, it's one offensive captain, one defensive captain and one rotating special teams captain each week. So there'll only be two guys, unless there's a tie like there was last year. It seems like a lock that Heaps will be the offensive captain and I'd say Ben Heeney's well on his way to becoming the defensive captain. That one might not be set in stone just yet, though. I'd also say those two, along with probably James Sims, are you're most likely guys to represent KU at Big 12 media days in July.
As for the Heeney question... I can assure you, the discipline has been handled internally and I've been told that it is no longer an issue. There is no suspension coming and the whole issue is in the past.
As for the track questions.... I do think they can win it all and I think the football team includes a bunch of huge track fans.
Matt, concern has been expressed about our offensive line since we lost three experienced linemen by many. However, secondary and line backers continue to concern me more. I think we need major contributions from the JC transfers. What are your thoughts on this?
Matt Tait:
I completely agree. The good news is there are a bunch of guys coming in at those two spots whom the coaches believe will be ready to help right away.
In addition, I think the O-Line is less of a concern for a couple of reasons. 1. There is some talent there still and more help on the way. 2. As long as the passing game is improved, that'll take some of the pressure off of the O-Line. 3. There appears to be good depth at that spot, which means guys can rotate in or move around as needed. A huge plus.
One thing to remember with regard to the LBs and DBs, all the newcomers have to do to upgrade the defense is be better than what KU had last season and/or what KU would put out there without them. I think that will be the case at several of those spots.
Who is the surest thing of the new juco secondary guys. Short, Sendish or Johnson?
Matt Tait:
I think Sendish. No. 1, he's here already, which gives him a huge head-start. No. 2, I love his make-up, his demeanor and his all-business attitude. No. 3, he's confident and physical. I'm a big fan.
If I had to rank those three in terms of who I think will pan out, I'd put them like this: 1. Sendish, 2. Johnson, 3. Short.
Matt thanks for keeping us up to date on all things college football. Which is more likely to happen, KU wins another Big XII championship in basketball or the football team win 3-5 games.
Rock Chalk
Matt Tait:
Good question. I like these. Sometimes they're tough, but they're also fun.
I'll go with the football team on this one. There are a ton of questions surrounding the basketball team and a couple of other darn good teams in the Big 12, most notably Oklahoma State.
I think the football team has made enough progress and upgraded its talent to the level where expecting 3-5 wins shouldn't be out of the question.
Time will tell. Keep an eye on this and kindly remind me about it next March if I'm wrong.
Looking at the schedule, is there a team that we shouldn't beat, but that we might have a chance to upset?
Rock Chalk
Matt Tait:
Man, that's a tough one. There are a couple of the close-call teams from last year that I think are going to be really tough this year. That's at Texas and at Oklahoma State. I'd almost throw at TCU in there, too.
Texas Tech is early and at home, so you gotta like that as a possibility and K-State is late and at home and there should be a lot of emotion surrounding that game.
I'll give you the Top 3 best-chance upsets with the disclaimer that I'm not saying KU is going to beat any of these three teams:
1. K-State
2. Oklahoma
3. TCU
How confident is Heaps coming into his first season at KU? Have you asked him about his expectations? Which player are you most excited to see play this coming season?
Rock Chalk
Matt Tait:
One of Jake's best qualities is his confidence. He really believes in his ability and believes he has enough to not only get the job done but also to help this team turn things around. That's huge. And it's contagious and a lot of fun to witness.
Who am I most excited to watch? Well, I love watching Tony Pierson and James Sims run the ball, but I'd have to say I'm most excited to see what defensive end Chris Martin can do. The guy has a chance to be a beast.
Matt, will KU Baseball sweep KSU and win the Big XII regular season crown?
Matt Tait:
I don't know, but I'm awfully excited about finding out. I can't remember looking forward to covering a KU baseball series this much ever. Should be a very fun weekend, with KU's pitching and defense against K-State's hitting and offense.
Hope everyone heads up to check it out.
The surge in many sports since Zenger arrived can't be a coincidence of teams being loaded with talent all at once. Can it?
Volleyball, Track, Baseball, Softball and even Women's basketball have reached new heights since he took the helm. He said KU would improve and be competitive in all sports, and we are seeing evidence of that. So...
What exactly do you think he is doing, to get the same coaches to squeeze more out of their respective teams?
Matt Tait:
Great question and great insight. The answer is simple: Fear and motivation.
Zenger is doing what all great leaders do and that's challenging his coaches to set the bar high and then giving them all the resources they need to reach it. It means something to him — a lot, actually — and I think that's starting to rub off on several of these other coaches and programs and even quite a few of the athletes.
He's really done a lot to hammer home the concept of pride in KU and that, along with confidence and motivation from a swift kick in the butt can take you a long way.
Moderator:
About 15 minutes left... Let's try to squeeze as many more in as we can.
jaybate has the disruption stat for basketball. Lets apply that to football.
For example. Batted or intercepted passes, forced fumbles, QB hurries and sacks, tackles for a loss, even forcing a play the wrong direction could be included in the overall grade.
Who do you think will be the football teams leader in the gridiron version of the disruption stat for the 2013 season?
Matt Tait:
Nice! I think there could be a few candidates, but I think the smart money would be on Marquel Combs. He's got a chance to be a difference-maker, a game-changer, and whatever other cliche you want me to use.
He's incredibly quick and active for a guy his size and has the drive and determination of two guys. If he reports in good shape, he'll have a great chance to be this guy.
KU seems to be improving everywhere, but still, a lot of the optimism surrounding the coming season is still dependent on the QB spot.I know you feel good about our starting QB, but if Heaps were got injured, we're really thin at the QB spot. If Cummings was forced back into action, would you expect a much different result this coming season? Does Jablonski have any chance of rising to the no. 2 QB spot? Would you feel better about the backup spot if Baty had stayed? Also, is Josh Ford in the mix for playing time at WR?
Matt Tait:
Now that Cummings has some experience — not to mention the fact that he's had even more time to improve — I think KU should feel much better about it's No. 2 QB situation.
If Cummings were thrust into action, the team would probably resemble a lot of what they put on the field for the second half of last season. But instead of starting a QB who had never been out there, you'd be plugging in a guy who started half a season and played in some hostile environments.
Cummings has a solid arm and if the receivers are improved this year, too, he may be more effective as a passer, as well. Based on how things went last season, I don't think Baty being here still would've offered KU any better option at No. 2.
How was the turnout for the KU football alum BBQ?
Matt Tait:
I didn't hear a ton of details (which is odd, given the fact that those guys all like to tell stories) but the guys I did talk to said it went great. Good turnout, great night, lots of fun.
Adding this into the mix is a really cool thing Weis has done and I'm guessing this thing will just grow and grow each year.
Hey Matt!
Thanks for the football nuggets this Spring! Will Andrew Bolton be healthy for camp or will he out to start the season still rehabbing? Also any updates on how KU is doing on the Payton Newell recruiting front? We need to keep the Kansas kids instate!
Matt Tait:
I need to get an update on Bolton before June arrives, so I'll add that to my list. Definitely something worth tracking.
As for Peyton Newell, I haven't jumped into his recruitment too hard just yet, but I do know that he's been spending time around the program and that even though KU was once believed to have next to no shot, I don't think they're out of it yet.
Landing him, if they do it, would be a huge pick-up and would really give the recruiting process some juice. Know this much, they're not going to let him go easily.
For fun, how would you compare Big 12 basketball to football teams? For example, KU hoops = OU football or Texas hoops = Texas football. Could you do this for all ten teams? Is KU football comparable to Texas Tech or TCU basketball? Maybe that does more to put the football team in perspective to a hoops dominated fanbase.
Matt Tait:
Wow. Tough one. But I like it, so I'll give it a quick try.
KU hoops = Texas football
Texas hoops = Oklahoma football
Oklahoma State hoops = K-State football
Baylor hoops = West Virginia football
Iowa State hoops = Baylor football
K-State hoops = Oklahoma State football
West Virginia hoops = TCU football
Oklahoma hoops = Kansas football
Texas Tech hoops = Iowa State football
TCU hoops = Texas Tech football
That's just off the top of my head real quick, so don't hold me to any of that.

Matt, once again, thank you for all of your amazing coverage. I was wondering what your thoughts might be on Charlie Weis and how long the athletic department will keep him around barring another bad season. For instance, if we finish the season 2-10 and don't win any Big XII games for the third straight year, will he be considered to be on the Hot Seat?
Matt Tait:
Good question, but no. I think Charlie gets the full five years to get it going. If he's still struggling in Year 3 or 4, then the seat might start to get a little hot, but I think he gets the full five years, minimum, to get it going.
Its "football for lunch"....what are you eating?
Matt Tait:
I actually met someone at Yacht Club and had some wings before this chat. Wanted to make sure I had plenty of energy for all the great questions. The idea behind the name was that some of you might be eating while reading...
What rule changes would you make to help college basketball Matt?
Matt Tait:
I can't think of any off the top of my head. I do know that I'd never expand the tournament to 90-whatever and I also know that I'd fight like mad to get the whole one-and-done thing fixed, one way or the other, once and for all.
We all hope to see KU get back to its 2007 form as quick as possible. With big name coaches like Weis and Campo do you see KU ever returning to that level? If so, how long do you think it will take?
Matt Tait:
I definitely think it's possible, but I think the bigger focus should be on becoming a consistent bowl team and hoping that you have a year like 2007 once every 5 or 6 seasons.
As for how long it will take... I think Weis is the guy who gets it done and I think you really start to see some progress during the 2014 season. If they improve this year and then make some noise in 2014, that will be when you get to see if Weis can sustain the success like I believe he can and like few or no other coaches in KU history have.
Matt,
I'm really interested to see what Weiss is going to do with Heaps at the helm, especially in terms of what the mix of routes he'll be targeting. Could you give us your best prediction (modified percentage wheel style) what an average post-game passing chart would look like?
I'll give you this basic framework
(Deep= 25 yards+; Intermediate=15-25 yards; Short= 5-10 yards; Dump=0-5 yards):
Deep-Left:
Deep-Middle:
Deep-Right:
Intermediate-Left:
Intermediate-Middle:
Intermediate-Right:
Short-Left:
Short-Middle:
Short-Right:
Dump-Left:
Dump-Middle:
Dump-Right:
Thanks and keep up the good work.
Matt Tait:
My goodness. That looks like some calculus problems I remember doing... Yikes!!!
I like the question, though, and, because we haven't seen Heaps play much nor had much time to talk about this, I'll have to think on it and maybe put it into a blog down the road.
It's an interesting idea, though, so thanks!
Matt, thanks for doing the off-season chats. They're a great distraction on a Friday afternoon. This may be a little premature, but have you heard much about recruiting for next year? I know the coaches were all traveling and working hard on recruiting recently. Have you heard if any of it is paying off? Has the focus started to shift to more high school players vs. juco players? Finally, has Coach Weis been able to use his reputation and work his way into the homes any top rated QBs? Just curious on what you may have heard. Thanks for all your hard work. Keep it up!
Matt Tait:
I touched on this briefly in the early portion of this chat, but since you added a couple of other questions, here's a little more. I definitely think that recruiting the juco ranks will be something that Weis and company do consistently. I don't think they'll bring 20 juco guys in every year, but I do think it'll be a decent number. Weis has talked in the past about having a plan three years out so that they don't get caught in any trouble with numbers or small rosters. The mere fact that he's mapping that out is good news and a good sign that he knows what he's doing with juco recruiting. With that in mind, he'll start to taper it down beginning with the 2014 class and he'll try to mix in a better balance of high school and juco guys.
The QB question is a big one. With Weis' reputation, you can only assume that he's going to get in on some of the bigger names out there, but until KU starts winning games again, even Weis' name is only going to do so much in that department.
Percentage Wheels!!
Wiggins grabs the hat of: UK, KU, FSU, NC
Winner of the Big 12 regular season BBall title: KU, OSU, KSU, Baylor, ISU, OU
Matt Tait:
Hahaha! Long live the percentage wheel!!!
Here goes:
I'll take the cop-out on Wiggins:
1. KU - 25%
1. UK - 25%
1. FSU - 25%
1. UNC - 25%
OK, really, though, I think it's KU and Florida State. Maybe something like this:
1. KU - 31%
2. FSU - 29%
3. UNC - 22%
4. UK - 18%
As for the other one, that's a little tougher...
1. OSU - 45%
2. KU - 33%
3. Baylor - 15%
4. Other - 7%
Good stuff today, folks. Thanks for your contributions. Have a great weekend and we'll talk to you during the next chat!