Full transcript of our latest chat with KU football beat writer Matt Tait
March 8, 2013
This chat has already taken place. Read the transcript below.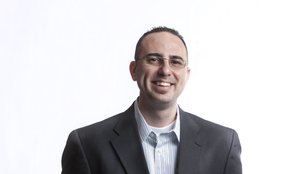 It had been a while since we opened up the lines of communication to KUSports.com reporter Matt Tait for an online chat, and Friday we put an end to that. Here's the full transcript of Tait's talk about KU football, March Madness and a few other random topics.
Moderator:
Good morning everyone and welcome back to our live chat with KUSports.com reporter Matt Tait. Looks like we've got a ton of good questions (no surprise there) and a nice mixture of hoops and football so let's jump right in.
So I know it's way to early to tell, but how many wins do you see KU football getting in 2013?
Matt Tait:
First of all, great to be back doing these. Sorry for the hiatus. We'll try to make them a much more regular thing from here on out.
It's funny, but I knew this would be one of the questions today so I'm glad we're starting with it.
I don't want to dodge the question at all but I really do think it's way too early to make an informed guess. Here's what I believe, though. I think KU will be better. I think offense will score more points and be more versatile. And I think the defense, behind added speed and Campo being in Year 2, will also take a step forward.
Those things, plus the fact that there were a few games they lost last year that they should've won, lead me to believe that KU will win much more often this year. I'd say taking care of business in the non-con and winning a Big 12 game or two is definitely a reasonable guess.
What surprised you the most about the depth chart for spring ball?
Matt Tait:
I was not surprised at all to see all of the newcomers slotted as first-string guys. I think it makes sense and I expected that.
I was, however, a little surprised to see Jake Heaps as the clear-cut QB. Not because I don't think is. I do. And I think everybody knows that. But I still expected, for the first edition of the depth chart, to see the dreaded "OR" between his name and Michael Cummings.
The fact that it's not there is good news for KU football and KU football fans. No disrespect meant to Michael. He's a good dude, a hard worker and a great teammate. But this is Jake's team. And Jake is by far the most talented QB on the roster. Good for Coach Weis for just putting that out there by slotting Heaps at the top of the depth chart.
Matt Tait:
Beyond that, though, I should say that it was a little surprising to see red-shirt freshman LB Courtney Arnick penciled in as a first-teamer.
The kid's got wheels and all I've heard about him is that he (and Tyler Holmes) were far and away the top two defensive performers on the scout team last season.
Arnick could turn out to be a very nice surprise.
Since my last name is Haase and Jerod Haase was a favorite of mine. Can you track down a Haase Jersey for me?
Matt Tait:
I think eBay might be your best bet there. Good luck.
What is your over and under on KU winning six games this year?
Which incoming and which returning player do you expect to have the greatest impact?
What/who do you think Charlie Weis' would wish for, if he could have any one player wish granted?
Thanks for all your great KU football coverage!
Matt Tait:
Wow! The three-for-one trifecta. We'll let it slide this time...
1. Still have to go under 6
2. Incoming player: LB Marcus Jenkins-Moore. Returning player: Jake Heaps.
3. A big, nasty, athletic left tackle.
Why is Travis releford not getting any nba interest he is a lockdown defender and a great shooter.
Matt Tait:
This is a question I've heard a lot lately and I gotta admit, I haven't thought for a second that Releford could play in the NBA.
For one, I think he's a good shooter but not a great shooter. For two, although he is a terrific defender, he lacks some other skills that NBA 2-guards need to have, with dead-eye shooting, quickness and ball-handling, chief among them.
Don't get me wrong, I could definitely see Releford getting invited to a summer camp and getting a shot to make a team. But I've heard a lot of people saying they think he should be drafted and I just don't see that.
I did hear on talk radio the other day a nice comparison between Releford and former San Antonio Spurs player Bruce Bowen. I like the thought process there, but think Releford turning into a Bruce Bowen type in the NBA would be an absolute dream come true for that guy.

Matt, how concerning is it that McCay wasn't a starter on the latest depth-chart?
Matt Tait:
Not concerning at all. Remember, Andrew Turzilli had a pretty nice year last year and I've heard he's gotten a lot better. It's not like it's easy to beat him out.
In addition, McCay hasn't played in a while and still has to prove that he's ready for the starter role.
I think he can get there. And after talking with him the other, it's very clear that he believes he can get there too. The guy is full of confidence, motivated by being No. 2 on the depth chart and seems to have matured to the point where he cares first and foremost about the team's success. Those are all awesome signs that he's in for a good year.
Good. Not necessarily great. Let's give him some time to show us what he's got before we call him the next great wideout at KU.
Matt - what has surprised you the most about this season's bball team?
I'm having a tough time deciding between Withey's stepping up to be THE big man inside, the disappearance and then the timely re-emergence of EJ's game, or BMac's unbelievable level of play (I think this wins).
Matt Tait:
I expected big things from Withey, think Elijah evened things out to do about what I expected from him and I heard nothing but great things about McLemore this offseason, even if he has been better than anyone could've expected or hoped for.
WIth all that said, I'm going with Kevin Young's impact. He's been huge for this team and also has been a steadying force and a decent leader. What a fantastic senior year for a great dude.
HI Matt, and thanks for the off-season coverage! My question is about the WR position. I got the impression last year during depth-chart talks that the OU transfer was "a work in progress" as opposed to the savior of the wide-receiver corps. The Heaps factor notwithstanding, do you see a a marked improvement in receiving this next year? Could you give us a percentage wheel of WR touchdowns?
Matt Tait:
It's wild to think that you could lose three talented senior receivers and get better in that area, but I do think that could happen here.
I love Turzilli's potential, I think Tre' Parmalee has a chance to be really good, I'm intrigued by what McCay could bring to the table, and I think the newcomers - Ishmael Hyman, Rod Coleman and Mark Thomas - also could play a huge role here... especially Coleman.
There's going to be an adjustment period, but it sounds like Heaps' accuracy and ability should make this group look good in a hurry.
As for the beloved percentage wheel, I'll try it but don't hold me to this one (remember, this is just to WRs. RBs and TEs can catch TDs, too):
1. 15-20 TDs - 61%
2. 21+ TDs - 18%
3. 9-14 TDs - 15%
4. 1-8 TDs - 6%
5. 0 TDs - 0%
Matt,
Who retires first, Mick Jagger or Bill Snyder?
Matt Tait:
Yikes!
I'm going with Bill Snyder. I think Jagger's gonna live forever!!!
Please enlighten us on the status of this year's kicking game. Kickoffs, field goal and punts - how do we look this year? Thank you
Matt Tait:
Haven't seen anything yet, but from the sound of things, the Jayhawks should be significantly improved in every kicking department this season.
There are a couple of big legs for kickoffs and touchbacks (Pardula & Kahn)
There are 3 or 4 guys including a new walk-on ready to battle for place kicking duties (Mesh, Pardula, Doherty, unnamed walk-on)
And the punting game between Pardula and Doherty should be solid.
I don't think you'll have to endure anything like you did last season.
Matt, what do you think our chances are with either Randle or Wiggins? Also, how far do you see KU going in the NCAA tournament?
Matt Tait:
I think KU gets one but not both --- really going out on a limb there, right?
Not sure which one I'd predict. It's too hard to do.
As for your other question, I really think this is a team that could get knocked out in the second round or win it all. I feel that way about a lot of teams this season. If I'm predicting where KU goes, I think I'd go with a return trip to the Final Four.
There are a lot of teams with depth and talent out there but few have the combination of a dominant big man like Jeff Withey and a dynamic scorer like McLemore.
It'll come down to guard play. Doesn't it always?
Matt, with this being Weis' second season, how do you anticipate the play calling to go? Is it going to be more a pro-style offense? Will we see anymore Jayhawk (wildcat) formations? And with our WR's getting zero touchdowns last year being a concern, what's your impression on how will that change?
Matt Tait:
I expect to see a much more efficient, up-tempo offense this year. The bread and butter will continue to be the running game, with Sims, Pierson, Cox, Bourbon and even newcomer Colin Spencer, but I think the ball will fly through the air a lot more this year as KU looks to attack rather than just keep the game close and the clock running.
Weis and company analyzed every aspect of this team in the offseason and I really think there will be at least 5 or 6 new wrinkles that we didn't see last year that they'll be able to use this season.
Should be fun. A lot will depend on how quickly the O-Line can find its stride.
What is chance of Rio Adams not returning next year?
Matt Tait:
Based on his recent Twitter activity, I'd say it's certainly possible. But I haven't heard anything about it lately and I don't expect we will hear anything any time soon.
If Rio decides to stick it out and grind, he could benefit big time down the road. Plenty of players from the past have proven that.
It'll be interesting to see what happens.
Reports just surfaced that 6'4 220 pound pro-style QB Gunner Kiel, the top ranked QB in the class of 2012, will transfer from Notre Dame. He has 4 years of eligibility remaining. Will Weis be willing to have an open competition between Heaps and Kiel for the starting QB job in 2014? If so, KU has to be one of the favorites to land Kiel.
Matt Tait:
Never say never.
That said, I haven't heard (or asked) anything about Kiel yet since all of this just happened. I'm sure if he's interested in coming to KU, Weis would definitely consider bringing him on board.
But that's based purely off of the idea that Weis loves to create competition and wants as many talented players as he can get.

Do you believe we will be able to run the ball with as much efficiency as last year?
Matt Tait:
I do. I think this O-Line has a chance to be pretty salty, even with the loss of those three senior starters from last year.
That said, I also don't think we'll see KU run it 50 times a game. I think the improved passing game will keep the carries down and make all of KU's backs even more efficient both in terms of bang for the buck and by opening things up to make running the ball even easier.
Really looking forward to seeing Sims and Pierson again. 1-11 or not, those guys were an absolute joy to watch last year.
Does Oklahoma St losing this week affect their performance against K-State tomorrow?
Matt Tait:
Nah. It's their Senior Day and a win would/could help their NCAA Tournament seeding. They'll be ready. But so will the 'Cats.
What an awesome Saturday we've got coming up. Enjoy the games!
Matt,
Thanks again for Spring Football coverage. Weis recently said that they will run a 2-back set; mostly for the sake of keeping James Sims and Tony Pierson on the field most of the time.
How would that offensive set look in a Pro-Style system? I would assume it would be a shotgun split-back formation, but is Heaps have any ability to run that option read?
Matt Tait:
Your guess is as good as mine as neither of us has seen it just yet.
However, based on the sound of things, it seems like it'll be more about having Sims and Pierson on the field on the same time (think Tony at WR) and less of a true two-back set.
But based on what we learned last year, and knowing the way Weis likes to do things, I think we'll see all kinds of looks from the offense this season.
Moderator:
Let's go for another 10 or 15 minutes. Whatever we don't get to today, we'll try to include next week when we get back at it so check back then if your questions didn't get asked. And thanks for participating. Great stuff.
What do you think are good numbers for no more than and no fewer than in terms of wins for the football team this season.
Matt Tait:
Hmmm... No more than 6, no fewer than 3?
Hey Matt. Two questions:
1. How far will KU go in March Madness, and
2. It is spring break, can I have $100?
Matt Tait:
Already answered the first part (I'm saying Final Four)... Can't help you with the second part. Sorry. Remember to wear sunscreen, though.
Have you heard of any turmoil with the players on the football team. The latest depth chart is littered with players who have never played a down for us and a lot of guys who have put in a lot of time are few and far between. Is that ruffling any Jayhawk feathers or is it just feeding the competition.
Matt Tait:
None. Seems like a very tight group and I've heard nothing but talk about how everybody in that locker room has checked their ego at the door and is making this season all about what's best for KU football and the team.
Easy to say, tougher to do. But these guys sound sincere.
Matt,
Who is your tailor? You are one sharp dressed dude!
I wanted to know if you have ever attended a KU Hockey game?
Matt Tait:
I actually have. KU-MU at Kemper many years ago... Great time.
As for my tailor, gotta give it up to my brother-in-law Joe Gauna for that. He's an apprentice to a Master Tailor at a place called Moda Domani Custom Clothiers in KC and they do amazing work.
Anybody looking for any kind of help in that department should check 'em out. They do suits, shirts, casual, whatever you need. And they'll come to you, too. If you talk to Joe, tell him I sent you.
Hawthorne Plaza
4821 West 119th Street
Overland Park, KS
913-451-0707
www.modadomani.com
Hey Matt,
Couple questions about the special teams coaching change. First, have you ever seen a move like this before in the college ranks and if so, did it work? Secondly who the heck are we supposed to get mad at this year if special teams is atrocious again?!
Matt Tait:
I have heard about this and I think it's definitely something that can work.
First of all, you should know that several of KU's assistants already played a role in special teams last year. But with a guy who was designated as THE special teams coach, the emphasis was not what it will be this year.
Now, each coach is responsible for his unit and that makes all of them more accountable. If the kickoff team stinks, we'll know why. If the field goal protection is bad, we'll know who's fault it is.
I like the move. And I don't think you'll have any trouble finding out who to scream at if things go poorly.
Which team would you NOT want KU to face in the tourney and why?
Matt Tait:
Any athletic, three-point shooting team with a "small-time name."
I think KU matches up well with a lot of the top dogs in the country, but some of those sharp-shooting, smaller teams could be trouble.
KJD:
Not a question. I was looking at the 2014 schedule on your site and it says:
"Kansas at Duke Chapel Hill, N.C. "
:-) Durham, NC
Matt Tait:
Oops. Thanks. I'll make sure somebody knows.
The new Fox Sports One cable network that will become operational by summer's end proports to be an additional outlet for Big 12 sports as well as other conferences. What do you know about how that will affect our ability to see more KU football games?
Scott
Conifer, CO
Matt Tait:
Nothing yet. I've made couple calls and am trying to find out what's up with the new network. Going to be real interesting to see how that goes...
Matt,
If tragedy strikes, and KU winds up 2-10 or 1-11 again this year, is Charlie Weis on the hot seat, or would he have more of a foothold than Turner Gill did?
What is Weis' success-to-failure threshold in the eyes of Zenger and the Athletic Department this year?
Matt Tait:
I firmly believe Weis will be here for the length of his contract and possibly longer. I don't think anyone in the athletic department is interested in rebuilding being a regular thing so he'll get the full term to get things going.
If they stink this year, the only hot seat Weis will be on is with the fans, but even they (I think) will be willing to give him a few years before they judge too harshly.
He's taking positive steps and doing good things. That goes a long way.
Hey Matt. With the announcement of the Rock Chalk Park, do you anticipate having a track-less Memorial Stadium for the 2014 season? What's your personal take on the situation, is it unfeasible to lower the field and add a few rows of seating? That seems like an awfully big undertaking.
Matt Tait:
I think 2014 is overly ambitious and 2015 is realistic.
Patience.
I know that they have had all kinds of preliminary discussions about what they would/could do and I think, if they can reach their vision, Memorial Stadium could be up for a wonderful facelift.
I don't think anything's off the table, it's all a matter of dollars and what is the least disruptive path to renovation. Could be something that plays out over a period of years. Phase 1, Phase 2, etc.
But if they get to it, it'll be first-class.
I have a very high regard for both Coach Weis and Coach Campo. But with one season behind us, what is your take on the various assistant coaches on this staff? How do they compare with some of the coaches on previous staffs? Which, if any, assistant really commands your respect? Thanks, Matt!
Matt Tait:
I really do like all of Weis' assistants, but the two that continually impress me the most are Dave Campo because of his personality, energy, humility and knowledge and Scott Holsopple for his nasty, get-after-it attitude and what he's been able to deliver in such a short time.
Great staff, though. These guys know what they're doing and they're all on the same page in every aspect of this thing.
Matt,
In your opinion, does KU deserve a 1 seed in the NCAA Tournament? Would it potentially be more beneficial, or even safer, for them to receive a 2 seed?
I only ask in light of the TCU loss, and perhaps being upset-prone. Someday, a 1 will lose to a 16, and I'd prefer it not be Kansas.
Matt Tait:
I absolutely think they're deserving. It's been a great year. More Top-50 RPI wins than just about everybody... Three of their four losses are to quality teams and that TCU loss was clearly a fluke.
I see what you're saying about the 2-seed, but it's my opinion that if you can get the 1, you should always want it.
Good one to end on for the day.
Thanks for joining us today and, again, if we didn't get to your question, try to send it my way again next week. We'll keep these things rolling for a while.
Have a great weekend, everyone!