Completed chat about the upcoming season with KU football beat writer Matt Tait
August 28, 2013
This chat has already taken place. Read the transcript below.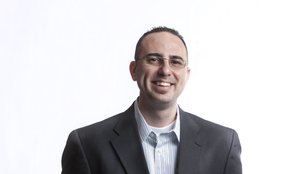 KU football beat writer Matt Tait hosted his latest chat Wednesday afternoon and fielded any and all questions about the KU football team and the upcoming season.
Moderator:
Good afternoon and welcome to another edition of our KU football chats with beat writer Matt Tait. With the season just a little over a week away, the excitement is starting to build and you can tell that by the large amount of questions submitted to this week's chat. Matt's got a little over an hour to get to as many of them as he can, so let's jump on it and see what people want to know about the 2013 Jayhawks.
What do you think the depth chart would've looked like if MJM hadn't been injured? It seems like there are about 8-or-so guys affected by that injury.
Would Faifili be getting snaps at MLB because he was pushed out of the 2-deep at WLB? Kande at NB for the same reason? and those two positions affecting SS and CB slots?
Simmons, Arnick, Goeas, Willis, Kande, Allen, Short and Faifili (I'm probably missing some.) are all guys who seem penciled, not penned, into a position. I've never seen a defensive roster this fluid.
So what's the 2-deep look like if MJM had stayed healthy? It's a tall order I know. but I have faith in you.
Matt Tait:
Wow. Out of the gate with a tough one. I won't go into a 20-minute answer on this one, largely because it's so hard to know since the coaches never got to see Jenkins-Moore perform.
I think he has some skills and I think they were expecting big things from him. But the same could be said with his buddy Marquel Combs and you all heard Charlie Weis last week say that Combs had not maintained his spot with the first-string so you never know.
Just to fully answer your question, I think it's possible they would've stuck with the 4-3 look (with one of the 4 being the Buck) and that would've allowed them to get more linebackers with speed on the field.
MLB: Heeney/Miles
WLB: Faifili/Love
SLB: Jenkins-Moore/Arnick
That's purely a guess and it hardly matters now, as they've revamped into more of a 4-2-5 set with the 2 linebackers and the nickel back as a part of their base look.
Should be fun to see how it plays out.
How does Darrian Miller look? I believe that he must have a great year along with Sims for KU to be succssful.
Matt Tait:
From what I've seen and heard, Miller has had a nice offseason and looks a lot like the guy you remember seeing from 2011. If anything, he's gotten a little bit better in some areas, particularly in terms of patience and maturity. I'm sure he'll get plenty of chances to carry the ball this fall and will remind everyone just how talented he is.
Any further word on Pearce Slater? It appears he recently friended the OU Offensive Line Coach on his Facebook page. And he changed his FB profile picture to one with him in his juco uniform. I don't know what picture he had before. Any word on him and do you think he's coming back to KU this year or next year or not at all? Any idea what happened with him? Thanks for all the great articles.
Matt Tait:
Look at that... A Pearce Slater question. I think we only got about 23 of these this week.
I get the interest in him, but one thing people should remember is that even if he had reported and made it through camp, he was never a lock to be a starter or even a guy who would play a ton. For one, the offensive line has legitimate depth now and there are some pretty solid guys ahead of him. For two, he was not in game shape when he arrived and probably would not have reached that point during three weeks of camp.
From what I understand, Slater's situation was legitimate and the medical emergency was a huge factor. I checked yesterday and he had not made it back to town. Like many of you, I've seen the Facebook picture of him with his old juco (El Camino) photo and know that it looks like he's going to stay out there for the 2013 season.
So be it.
He's a nice prospect and KU would've loved to have him, but losing him (if that's, in fact, what happens) does not spell the end of the world.
He could play juco ball this year to stay close to his family and feel better about leaving next year and come back. He said the relationships he built at KU were a huge reason he picked Kansas so I would think that if KU wanted him again next year those would have a chance to stand up.
He also could wind up going somewhere else, which would not be a huge surprise. I know Oklahoma was on him, but I think that may have been more out of desperation than anything. I heard a couple of the juco guys they brought in hadn't looked so hot so maybe they felt compelled to try to add another in Slater. With a full recruiting season now in front of them, the folks at OU may very well find 3 or 4 linemen they like better than Slater and he may not end up there either.
Who knows? It's definitely a strange deal, but it's not like it's something that's never happened before.
The best thing to do is to move on and focus on the group of linemen KU has in place, who have been here, working hard and trying to get better. I like the group and I think they've got a chance to be solid.
Time will tell. Just as it will with what happens to Slater.
In a press conference Charlie Weis said that Marquel Combs was not a starter yet. Do you believe that by our first game he will be ready to start?
Matt Tait:
I think it's definitely possible and I think the fact that it was announced that he wasn't there yet probably served as some serious motivation for the guy, who is celebrating a birthday today, by the way.
One thing I know for sure is this: If Combs winds up starting on Sept. 7, inside or at one of the end spots, you will all know that he has earned it because the guys who are ahead of him right now have worked their butts off and made it tough for him to take their jobs.
Either way, as long as he brings it, I expect Combs to play a lot and to make a big impact.
Any word on what Dave Campo's plans are after the season when his contract runs out? Is he coming back? Does he want to come back? And is he wanted back?
Matt Tait:
I wouldn't worry about the contract. That's pretty common for assistants to have shorter contracts than head coaches. I've never asked him if he'll be back because it has not been relevant but I do know that he absolutely loves Lawrence, has said this is a place he could see himself staying even after he's done coaching and that he and his wife have bought and renovated a house here that they're very excited about.
Campo's a huge asset to the program and I think it'll remain that way for a while.
KU needs 6 wins to get a bowl invite. What games do you see as the 6 that KU has to win to make it there? Any predicted upsets?
Matt Tait:
I like these. Good question. First, let me say that I've said multiple times that nothing from 2-6 wins from this team would surprise me this year. Anything outside of that range — 1 or less and 7 or more — would be a surprise to me.
As for which games they have to win if they hope to get to 6, I'll go with the following:
Sept. 7 vs. South Dakota<br>
Sept. 14 at Rice<br>
Sept. 21 vs. La. Tech<br>
Oct. 5 vs. Texas Tech
Nov. 16 vs. West Virginia<br>
Nov. 23 at Iowa State
If you notice, four of those are at home and that does not even count K-State, Baylor or Oklahoma at home.
I almost called the Texas game correctly last year and I think KU could find one like that this year. But I'll wait until we're in the flow of the season to try to predict it.
Percentage chance of James Sims leaving Kansas as the all time leading rusher?
Matt Tait:
Tough question.
Sims reached 1,000 yards last year despite missing three games, so I certainly think it's possible that he can go over 1,000 again this year. But with more talent around him and the passing game expected to be better, that could cut into his opportunity to pass June Henley.
Sims has 2,482 career rushing yards and needs 1,360 yards to pass Henley's total of 3,841. That's a little more than 113 yards per week.
I think it's possible, but I wouldn't bet a ton on it happening just because I think the Jayhawks won't need Sims to be the workhorse in 2013 that he was in 2012.
Percent chance: 21%
Matt, how has Schyler Miles looked from your observations and do you think he will get many reps or possibly redshirt? I think Weis wants to be able to have a dependable two deep to defend the high tempo offenses of the Big 12, but he has mentioned the possibility of Love or Faifili playing the middle lb spot behind Heeney to utilize their abilities. Miles had some injuries last year I believe that slowed him but he looked good at the open scrimmage.
Matt Tait:
I've heard he had a very nice camp and was playing at a high level. That should earn him significant playing time behind Heeney, especially because the new-look KU defense, which is almost a fastbreak D that tries to match the Big 12's fastbreak offenses, will create the need for several second string guys to rotate in and spell the starters. Expect Miles to be one of those guys and expect him to be ready for action with last year's experience paying off big time.
Couple of line questions. How much does it say about HCCW's confidence in his defensive line rotation that he wants to try and redshirt Bolton? With Slater apparently exiting stage left, how confident is the staff in Fondall, and more importantly, the backup behind him?
Matt Tait:
I think the Bolton decision has more to do with his recovery from the knee injury than anything else. But you're right, if they had no depth or talent at that position, they may try to rush him back.
As for Fondal, all I can tell you is that he pretty much ran with the first unit the entire fall camp and I think they feel very good about where he's at both physically and in terms of knowing his role. He's a quiet dude and because Slater has dominated the attention there, Fondal has been able to quietly go to work and find his spot on this team.
Should be fun to see how he pans out. Before there ever was a Pearce Slater in the picture, Fondal was the guy people were pinning their high hopes on.
Over-under:
Heaps 2,700 passing yards.
Sims 1,000 rushing yards.
Pierson 600 receiving yards.
Miller 700 rushing yards.
McCay 750 receiving yards.
Matt Tait:
Another fun one.
Quickly....
Heaps 2,700 passing yards -- OVER
Sims 1,000 rushing yards -- OVER
Pierson 600 receiving yards -- OVER
Miller 700 rushing yards -- UNDER
McCay 750 receiving yards -- UNDER
I think Heaps has a chance for a big season and I also think he'll spread the ball around a ton so no one target will reach quadruple digits in yards.
Because Pierson can rack up 50 or 60 yards with a single catch and I think he'll be targeted a ton, I think he goes over the 600 receiving and over 1,000 combined rushing and receiving for the season.
I think Sims will have a couple of huge games and be solid in the others to get him to that 1,000-yard mark but maybe just short of the mark he needs to break June Henley's record.
Do you think Rodriguez Coleman or Christian Matthews will emerge into reliable pass-catchers for Jake Heaps to throw to this season?
Matt Tait:
I think they both can and will, with Matthews being the Mr. Reliable type of guy who makes the tough catches and gets first downs and Coleman being the Wow guy who makes plays down the field and uses his speed to produce highlights.
Tait, thanks for all the great coverage!
Do you think it's possible that Kevin Short moves over to Free Safety? I am not confident in Dexter Linton's ability.
Also, any chance we see Ben Goodman and Michael Reynolds on the field at the same time?
Matt Tait:
I don't think so. There was some talk of that early in his recruitment but I think they see Short as a special cover guy who can be a difference maker at corner.
As for Linton, I wouldn't sleep on him. He may not Wow you and he may not be flashy, but the guy has proven that he can play.
Your question about Goodman and Reynolds is interesting and, although I don't think we'll see something like that regularly, I could definitely see it on a must-have pass-rushing type of down. But, again, if we do see it, I wouldn't expect to see it all that often.
Looking at this year's schedule, can you classify each opponent at one of the following: 1 - should beat; 2 - could beat; 3 - probably won't beat; or 4 - littlel if any chance to beat?
Matt Tait:
Another fun one. You guys are on fire today!
Sept. 7 vs. South Dakota -- 1
Sept. 14 at Rice -- 1
Sept. 21 vs. La. Tech -- 1
Oct. 5 vs. Texas Tech -- 2
Oct. 12 at TCU -- 3
Oct. 19 vs. Oklahoma -- 3
Oct. 26 vs. Baylor -- 2
Nov. 2 at Texas -- 4
Nov. 9 at Oklahoma State -- 4
Nov. 16 vs. West Virginia -- 2
Nov. 23 at Iowa State -- 2
Nov. 30 vs. K-State -- 3
With McDonald, Shepard, and Kevin Short at CB will KU be able to play more man coverage this season, or would that be too risky against Big 12 WR's?
Matt Tait:
I think that's the idea. More speed and athleticism in the secondary means KU has a better chance of matching up with these incredible receivers in the Big 12. Brandon Hollomon's another guy I think you can throw on that list and Greg Allen, physically, is also right there.
I know we're all hoping that the days of the 15-yard cushion are over.
Should fans be worried about Clint Bowen's increased role on the defense? After all, he was not successful in his first stint at KU.
Matt Tait:
Not at all. If anything, I think KU fans should be pumped about it. Bowen's a great defensive mind who puts all he's got into this thing and I think it could be argued that he had just as much success at KU the first time around as he did tough times.
In addition, he made major strides at improving the defenses at both Western Kentucky and North Texas and both of those teams played in a league that saw even more wild offenses than the Big 12.
Give him a chance. The guy is comfortable coaching against these types of offenses and his increased role should benefit KU.
Moderator:
We're going to try to knock out 10 or 12 more questions today before Matt has to get out of here. Thanks for all of the excellent submissions and if we didn't get to yours this week, please pop back on here next time (probably next week) and try again.
Did the change to the Nickel defense happen because of the Marcus Jenkins-Moore injury or had the defense already made the switch prior to his injury?
Matt Tait:
I think the loss of Chris Martin had as much to do with the defensive change as anything.
Matt Tait:
But, remember, Weis said he started tinkering with the idea in December and January so the whole idea of getting more speed and versatility on the field came before either guy was lost for the season.
Which player that appears to be high on the depth chart, surprises you the most that he is there and why?
Matt Tait:
Probably place kicker Matthew Wyman because last year at this time he was sitting in his dorm room watching games on TV and now he's out there playing.
From what I've seen, though, Wyman has a chance to be solid this season. He kicks a good ball, with a high trajectory and has good range. All of those were issues for KU's place kickers in 2012.
What stat will really surprise us in the first game of the season (e.g. tackles for loss, yards passing, sacks)? and Why?
Matt Tait:
Let's go with passing yards or a lack thereof, and here's why.
I think KU will be able to beat up South Dakota on the ground and, therefore won't open up its playbook too much for future opponents to see. With Sims and Miller and Cox and Bourbon all able to carry the ball, I think KU will spread the carries out, keep the passing game to a minimum and wait to unleash more of that against Rice and La. Tech in Weeks 2 and 3.
That said, I think Heaps will be wildly efficient in the opener, 15-for-18 type numbers, I just don't think he'll have a huge yardage total because I don't think he'll need to for KU to win.
I've read Cummings has had a great camp, heaven forbid Jake went down is Cummings improved enough to lead the team or would one of the true freshman get a shot?
Matt Tait:
That's a good question and one I'm sure many people hope nobody has to answer.
Cummings would certainly have the edge in the experience factor, but I would not count Cozart out of the mix if that scenario unfolded. The guy looked sharp in the open scrimmage and he seems to have the ability to do a lot more things than Cummings and keep a lot more of the playbook open.
Do you think we will see the "Jayhawk" formation using the option?
Matt Tait:
That's a good question and one we haven't asked much about. My gut tells me no because I think KU feels a lot better about Heaps under center and would be hesitant to take him off the field. But as Coach Weis showed last year, he'll try anything if he thinks it'll work, so I wouldn't rule it out. I just wouldn't expect to see it a whole lot or every game.
It was hard to tell last season because of the nature of the beast. This season, will we see the run set up the pass or vice versa? HCCW has said a goal would be 50/50, pass/run. Do you think an offensive mind like his will generate whatever the situation requires or will he be disciplined and structured enough to really try to attain the 50/50?
Matt Tait:
As I mentioned a minute ago, I think Weis will do anything if he thinks it can help the team win.
Sure the 50-50 run-pass thing is his goal, but that was probably his goal last year and you saw that, when he realized the pass wasn't working, he went dramatically toward the run because it gave the team the best chance to win.
My point is this: Don't ever think you've got Weis figured out because he takes great pride in staying a step or two ahead of opponents whenever he can.
Hey man, love the coverage of my Jayhawks. My question is who do you think from defense, offense, and special teams is going to surprise everyone this year?
Matt Tait:
Offense: Rodriguez Coleman. I think he's got a chance to have a HUGE season.
Defense: Ben Goodman. I think he'll be KU's best pass rusher.
Special Teams: Kevin Short. The guy is electric and I can see him being huge in the return game.
Those might not be surprises to everyone, but to the casual fan, they probably would be.
What updates can you give us about T.J. Millweard...has he made it to Lawrence yet?
Matt Tait:
We haven't had any access this week so I haven't been able to see for myself. I know the plan was for him to be here Monday for the start of classes and for him to be a heck of a weapon with the scout team offense.
What are hearing on Peyton Newell with his decision date rapidly approaching?
Matt Tait:
I think Nebraska's going to be tough to beat. He'll announce Friday.
When you watch Heaps, does he remind you of any previous KU quarterbacks? Is his playing style like any quarterback in the NFL? I'm curious what we should expect from him ..
Matt Tait:
People have said Drew Brees and I think that's a pretty good comparison. As far as any previous KU quarterbacks, I can't really think of anyone that he compares to.
Maybe somebody else — KU or NFL — will come to mind when we see him out there for real. But, for now, I'll go with Brees.
What is the biggest upset you think KU can pull off this year with the team still being a bit unknown and easy to overlook?
Matt Tait:
Oklahoma at home on Oct. 19.
The Sooners aren't their normal powerhouse selves and KU could be coming off a loss to TCU on the road. That game is early enough in the season that the element of surprise could be a factor. And we saw last year, for the most part, that Weis' teams played significantly better at home than on the road.
For the record, I'm not calling this a KU win, I'm just answering the question.
#1) Who or what do you think is most responsible for the remarkable state of health the team exhibits after fall camp?
Holsopple? Murphy Grant? More dedication from the players? Dumb luck?
#2) Which are we most likely to see this season?
- A true freshman start a game
- Heaps in Top 3 in Passing in the Big 12
- The Defense in the Top 5 in Sacks in the Big 12
Thanks,
freudhawk

Matt Tait:
No. 1 is easy because I really think it's all of the above. Holsopple's contributions to this team have been incredible, but the players have bought in and worked their butts off and Murphy and his staff do a fantastic job of taking care of them.
For No. 2 I'll go with Heaps in the Top 3 in the Big 12 in passing. It'll take everything falling into place just right, but if it does, I think Heaps could have a really, really good season.

Here is a question from a fellow Denver Broncos fan. Which is more likely this season; the Jayhawks exceed some fans' modest expectations or the Broncos live up to their high expectations?
Rock Chalk and Go Broncos,
Brad
Matt Tait:
Ooooh... This might be a good one to end on. And it's also a good one to provide the following disclaimer for my Twitter followers: ***I will Tweet about the Broncos on Sundays.***
Back to business.
Denver's expectations are sky high and I think that's so tough in the NFL because so many teams are so talented. I think the Broncos will have a great year and be a legit contender, but I think the answer to this question is that the Jayhawks exceeding expectations is more likely.
I've put it to people like this, and this is in no way me condoning gambling:
If I had two piles of money and I had to bet part of it on KU overachieving and surprising people and part of it on KU disappointing people, I'd bet a bigger chunk on KU overachieving and having a solid season.
Time will tell, but we're almost there. Thanks for the great questions and let's do another one later next week as we get fired up for game day.
Moderator:
Good stuff. Thanks for the time, Matt, and thanks to all of you for your participation and fantastic questions. As Matt mentioned, we'll do another one next week and try to keep it a fairly regular thing throughout the 2013 season.
Until next time, have a great rest of the week and enjoy your Labor Day weekends!