Completed chat with KU football beat writer Matt Tait about KU's match-up with No. 10 Oklahoma
October 19, 2012
This chat has already taken place. Read the transcript below.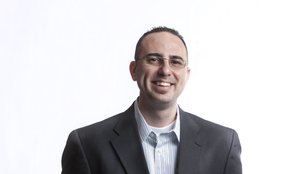 Here's the transcript of the completed chat with KU football beat writer Matt Tait about KU's match-up with No. 10 Oklahoma this weekend.
Moderator:
Good morning, KU fans. Hope you're all handling these windy conditions well. We've got a bunch more good questions about this weekend's match-up between KU and No. 10 Oklahoma in Norman. Let's jump right in.
Why do you think Dayne Crist hasn't had a successful season here are KU? Not enough time and we as KU fans expect to much? Was he another over-hyped player from high school? Or is it he just doesn't have the talented players around him for him to be successful?
Matt Tait:
It's been a mixture of things — rust, lack of confidence, lack of success to draw on and not getting enough help from his wide receivers.
I still think very highly of Crist, and I believe he worked his butt off, did his best and should be thanked for coming to KU and really buying in to becoming a Jayhawk.
Sometimes things don't work out the way you plan them. KU coach Charlie Weis talked before the season began about how much he hoped Dayne would have a good year, not just for the Jayhawks but because it would be a heck of an ending to a crazy book.
It hasn't worked out that way, but, one thing that should be remembered, is that Crist has handled everything thrown his way from December to now with a ton of class.

I noticed Bourbon keep switching jerseys between #25 and #47 during the OSU game. Do you know what the deal was with that? Did he go in at LB? I don't recall him getting in on D.
Keep up the good work, Matt!
Matt Tait:
I don't. And to be honest, I didn't even notice it. Thanks for the heads up. I'll check into it a little more.
I haven't heard anything about Bourbon being used in a different position, but, then again, I haven't heard a whole heck of a lot about Bourbon in any way lately, so you never know.
Thanks again!
Matt, It's likely that whether Cummings or Crist starts or one plays more than the other we lose this game badly. So looking beyond this game who do you think is the favorite for more playing time the rest of the season?
Matt Tait:
To me, the answer to that question can't be given yet. I need to see more of Cummings before I can say for sure that he deserves more playing time.
I think what he did last week earned him the extra look this week, and if he looks good again against OU then I think you have to find more time for him. If he struggles, though, (and depending on how badly) I think it's a tougher call to make.
So check back on this one next week.
All that said, I think Cummings will play well and that will earn him even more time in the weeks to come.
If we play both quarterbacks this game, which no one enjoys. Does KU have a "Binder full of plays" ready for both QB's?
Matt Tait:
Nicely done. I see what you did there.
The short answer is, "Yes."
Weis seemed awfully excited — giddy, even — about what he had cooked up for this week's offensive gameplan. I'm looking forward to (a) seeing what it is and (b) seeing if his guys can execute it.
I've said this a lot this week, but this has to be one of the more enjoyable and entertaining 1-5 teams to cover out there.
Hey Matt hows the offensive line looking this week? I think they have been coming on pretty strong the last few games and with Tony coming back I think they will have a good time blocking down hill. I noticed when Tx had success running the ball it was quick hits up the middle did you see that this week? Keep up the great coverage and be safe on the road
Matt Tait:
Well, we know the left side is solid and has been all year. But the good news for KU fans is that I've heard a lot more about the positive progress the right side has made.
For the first few weeks, I wondered if KU's success running the ball was a result of playing weaker opponents, but now that we've seen them do it against TCU, KSU and OSU, I'm a believer.
I think KU can run the ball against anybody and that's as positive a statement as you can make about an offensive line.
Matt, a little off the topic of the OU game, but this team is literally three plays from possibly being 4-3 instead of 1-6. An overthrown pass in the NIU game; a missed 4th down tackle against Rice; and last week's missed blocked punt against OSU. When the coaches are out recruiting, does our record negatively impact those efforts? As diehard fans, we can see the progress this team is making and just how close they are to turning the corner. A recruit would seem less in tune to that. How much does it hurt our recruiting to be 1-6 instead of 4-3?
Matt Tait:
Yes and no.
I think a lot of it depends on the individual recruits themselves and what they're looking for. But, as you've heard Weis say before, this kind of a record can actually help recruiting (I know it sounds crazy) since Weis can sell immediate playing time to anybody and everybody he recruits.
I get what you're saying, though. Kids want to win. And it's tough for anyone to want to come into a program that's won just a few games in three years. But I think you'd be surprised about how little that type of thing actually factors into the decisions.
First, it comes down to fit. Second, kids want to play. After that, they look at the facilities and the coaches and their future teammates.
Remember, almost all of these kids are confident enough to think that they can be the guy who helps turn things around, so I wouldn't sweat the record too much when it comes to recruiting.
Halfway through the season, I think you were very realistic about how far this team had to go. Doing a gut check, would you say they are on par with what you expected, ahead, or a little behind?
I'd be interested in what parts of the team you feel are ahead/behind as well.
Matt Tait:
I was asked this on Twitter the other day --- maybe by you?
Here's the short answer.
Overall, I think this team is about where I expected. I thought they'd have a couple more wins (Rice and NIU, especially), and, let's be honest, they should. So I don't put too much stock in the record, just as I cautioned all of you against in the preseason.
They're a much improved team in a lot of areas and I think that was what I expected to see.
They're better defensively than I expected but they've been worse offensively than I thought, so those two things probably cancel each other out a little bit.
There might not be many (if any) wins still out there for this team, but I think you'll see this team keep on improving right up to the final week of the season. That should give them great momentum heading into Weis' second offseason with the program.
Matt,
I really enjoy reading these. Thanks for taking time on a travel day. Doherty is reportedly back as the starting punter. Didn't Prolago do enough to keep the starting job or was Doherty sidelined last week because of injury?
From your seat last Saturday, just how wide open was Tre Parmalee on the final KU offensive possession? The radio announcers made it sound like he was all alone and would have scored easily if Cummings had seen him. TV didn't mention it. Was he that open? (I always listen to radio with the TV..my family hates me)

Matt Tait:
Doherty's back as the punter, but Prolago's still handling the place kicking. Prolago never was slated to punt. Last week, Sean Huddleston handled that and, although Weis said he did pretty good, Doherty's still the better option.
I've heard a little about a Doherty injury, but have not been given too many details. Maybe a week off was all he needed. We'll find out this week.
As for Parmalee on that last play, I didn't see him. I was watching Cummings, but Weis did mention earlier this week that a couple of guys may have had touchdowns on that last play had Cummings seen them. But his inexperience and, actually, his proper read of the coverage kept his eyes on Bourbon.
Speaking of Parmalee, I don't think he got nearly enough credit for turning in a nice game last week. With Beshears out and Patterson ailing, look for Tre' to get more involved this week and in the weeks to come.
Since we know that Crist and Cummings are both going to play tomorrow, what do you think the chances are of them both being on the field at the same time at some point in the game? Any other crazy looks or schemes you think we might see? Maybe a triple option attack with Cummings/Sims/Pierson?
Matt Tait:
I doubt they're out there together. Just doesn't make a whole lot of sense, as it would likely handicap KU's offense and make it a 10 vs. 11.
As for the crazy schemes and whatnot, I think whatever you can dream up is possible this weekend. A pitch, reverse, lateral, pass back, halfback pass? Yep. And anything else that sounds wild and crazy.
It's all about making OU uncomfortable and hitting them with looks they can't be ready for. If KU can execute those (we know Weis is gonna call 'em) I think the Jayhawks can hang around for a little while.
Hi Matt! Bob Stoops' brother Mike has apparently improved OU's defense this season. What's the most difficult aspect of going up against them while we are on offense and what do you think CW will do to counteract that?
Matt Tait:
OU's three leading tacklers start in the secondary. That's a scary thought for a KU team that likes to and prefers to run the football.
I think the best way for KU to attack this team is to sell the run early and then make those D-Backs pay for their desire to get in on so many tackles by hitting some trick play passes over the top.
Easier said than done.
What has surprised you the most about Charlie Weis?
Matt Tait:
Nice question. I've been pleasantly surprised by a lot, but one of the things that has caught me most by surprise has been Weis' demeanor after games.
Even in losses, he's still been the entertaining and pleasant guy we see on Tuesdays and throughout the week. That's impressive, especially when you consider the fact that these losses are killing him inside.
Weis prides himself on being the same guy no matter what's going on around him. It's only been half a season, but I think that's a pretty good description of who he is and a serious strength.
Are there any recruiting updates? Have offered to any kickers?
Matt Tait:
Haven't heard much lately, but I did see on ESPN that there was a high school kicker who hit a 67-yarder to tie a game the other night who has a scholarship offer from Eastern Washington.
Could be something to look into.
Moderator:
Let's take a couple more questions and then let Matt get prepared for his trip to Norman.
Matt,
Simply question. In your opinion, does Michael Cummings improve this team's chance of winning? And whether yes or no...how?
Matt Tait:
I think he does.
The bottom line is this: Inexperienced or not, Cummings has the ability to keep plays alive and make things happen when nothing is there. We've seen Crist struggle to do that throughout the season so it only makes sense that if Cummings can do it consistently while also being able to handle running the offense, he's the right guy to play.
A year from now — after Crist is gone — do you see a strong competition between Cummings and Heaps for starting QB or will HCCW definitely go with the former 5-star?
Matt Tait:
A lot of it likely will depend on just how well (and how much) Cummings plays during the second half of the season.
But if he does well, I'd fully expect Weis to make it a true competition heading into spring ball next year.
Competition never hurts and I think he'd stand to lose more by just handing the job to Heaps than making him earn it.
The first thing people mention, when asked about Michael Cummings' qualities as a QB, is arm strength. Do you think he has a better arm than Crist, or do you think it has something to do with him being strong for his size?
Matt Tait:
I don't know if it's better, but I don't think it's any worse. He can zip the ball down the field and, if anything, we saw him throw it too hard last week. I'm sure some of that was nerves and he'll settle down more this week as he's more prepared to play.
The biggest thing is his height and the spot the ball leaves his hand vs. the spot it leaves Crist's... but there are plenty of ways to get around that and QBs coach Ron Powlus said they work on them every day -- footwork, moving the pocket, etc.
Matt,
Coming off a blowout over Texas, and looking forward to Notre Dame next week, is there any chance OU will overlook this game? I know what the KUsports.com article said, but KU is sandwiched between two very big games for the Sooners.
Matt Tait:
No question.
I've kept an eye on what they're saying down in Norman throughout the week and a lot of the talk has been looking back on the UT win and ahead to the Notre Dame game.
No matter what they say or how much they want to say they're not looking past KU, I think it's human nature to have that happen some and I think I've seen evidence of it from a distance this week from the Sooners.
At the half way point of the season. Who is KU's MVP?
Matt Tait:
Awesome question. And a tough one.
On offense? Is it too early to call Sims the MVP? I don't think so. He's been insanely good. I also think Hawkinson/Zlatnik/Marrongelli deserve some love there.
On defense? I think it's pretty clearly been Bradley McDougald. He's had a great start to the season and has played at a high level each week, both against the run and the pass.
Matt,
How should fans react to Charlie Weis coming up with a completely different offensive plan for Oklahoma? Is this a positive or negative thing? I know the answer, but it seems some posters on here need to hear it from you.
Matt Tait:
It should be looked at as a HUGE advantage.
I get the concerns about overthinking things and all of that, but, right now, with KU at such a disadvantage in the talent department, having a mind like Weis being both willing and able to mix things up and coach it in a way that his guys can understand it and execute it helps keep KU close and gives opposing defenses fits.
Besides, it makes things a lot more fun, right?
Would 47-17 @ OU be considered an improvement?
Matt Tait:
*** Cop-Out Alert ***
I think it depends on how it happens? If OU builds a 47-0 lead and KU gets some trash points late, then no. Obviously not.
But if KU's down 20-14 at the half and OU outscores them 27-7 in the second half, I'd say yes.
If KU can hang in there for a half with the Sooners the way they have against everyone else this season, I think you have to call that another sign of progress.
Let's see what happens. Should be fun. Thanks for all the great questions today, folks. Good to see you're all still interested in what's happening with this football program. I know the record's disappointing to many of you, but they really are a fun team to cover and follow.
Have a great weekend!