Completed chat with KU football beat writer Matt Tait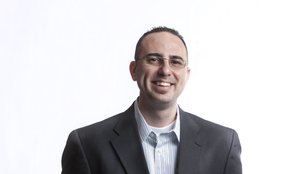 Here's the transcript from our latest edition of the "30 for Thursday" KU football chat with beat writer Matt Tait.
Moderator:
Good morning and thanks for being patient. The Big 12 meetings in Kansas City, Mo., kept Matt away from our regular Thursday version of the "30 for Thursday" so we'll try to make up for it this morning with a fun edition that will be a good kickoff to your weekend.
Let's get started, shall we?
Matt Tait:
I'm ready to roll and it looks like we've got some more good questions this week. Love it! Let's go...
Hi Matt, this is a wild one: if you were given the green light to pick two schools to join the Big 12 from ALL athletic programs across America, who would they be?
Matt Tait:
It makes at least some sense to start off with a realignment question, even if the Big 12's leaders are saying over and over and over that they're thrilled with their current set up and want to stay at 10.
That said, I'm not sure the league could do much better than adding Notre Dame and Florida State, both of which could be possible should expansion heat up.
Both of those programs bring national brands, big-time football tradition and several other sports that would be very competitive in the Big 12.
Personally, I think the talk about staying at 10 is legit for the time being. But if these two schools show any kind of serious interest in jumping on board with the Big 12, I think the league would be crazy not to add them.
I guess time will tell.
Hey Matt,
With your recent article about how KU's football schedule is rated as the 5th toughest in the nation, how will coaches, players, and fans be able to judge the Jayhawks progress in 2012?
Matt Tait:
We've addressed this before on here, but I think it bears repeating.
Progress will be determined by the way the team looks, both physically and on the field. We have to see it first to be sure, but from the sound of things, this team will line up right, will look more organized and will give that general appearance of knowing what it's doing.
That should help with the results on the field and also should help fans better stomach what they're watching.
If you're seeing these types of things against that type of schedule, I think you'll be seeing serious progress.
Matt-
Enjoying the offseason articles..keep em coming. Not only am I a huge KU fan, but I also enjoy watching the Chiefs on Sunday. During Weis's days with K.C., one of his most potent weapons was involving Dexter McCluster in the offense whenever he could. Most of that usage was out of the backfield, but sometimes he lined him up in the slot. We have several players that I feel fit this type of player and could be great offensive weapons if used properly. Has Coach Weis mentioned using a player in a utility role like this at all, and if so, who would that be? Personally, I could see D.J. Beshears (who already has some experience in this type of situation), or possibly Pierson (if his hands are good enough) to line up in the slot from time to time. I could see Pierson running some routes in the middle causing some huge mismatches for linebackers and possibly opening up the outside for some big play potential because of the attention he would draw. Have you heard anything from Weis on this….any thoughts?

Matt Tait:
He hasn't talked a ton about this yet, but it has come up a little bit and I think you're dead on with your predictions.
First, I think Tony Pierson will be this guy most often. Like McCluster, Pierson has blazing speed and Weis has talked about him being a match-up nightmare for opposing defenses.
At times, though, Beshears also could be that guy. A lot of that will depend on how the wide receiver position shakes out. If Weis feels like he has four or five reliable wideouts, he might feel like he has more freedom with a guy like Beshears and might choose to use him in different ways.
But if KU can't get a couple of receivers to step up and join Daymond Patterson and Kale Pick as reliable pass-catching targets, Weis may have to use Beshears in a more traditional wide receiver role.
The good news for KU and Weis is this offense has tons and tons of flexibility. That in itself should make for a fun year from the offense.
What do coaches do between the time the spring game ends to the time the first fall practice starts? I've read the articles about recruiting trips and the statewide stops Coach Weis has made, but what keeps the coaches and staff busy until the start of fall practice?
Matt Tait:
The short answer is recruit. Although the rules have changed a little bit in terms of when they can and can't hit the road, there still is plenty of time for these guys to recruit and they have hit the trail hard already.
Beyond that, KU will host several camps this summer and the coaching staff also figures to spend a ton of time together, behind closed doors, watching film -- of both recruits and current players -- and getting familiar with each other so it'll seem second nature when the season rolls around.
Early in the summer, they will have some free time and will get to enjoy that with their families. But just because they can't work with the players until August does not mean that they're avoiding football. These guys are extremely dedicated to their craft and they'll have their hands full this summer, which, I'm sure, is something they're more than thrilled about.
Hey Matt! Thanks for all the effort you put in covering KU sports. In your opinion, what incoming player has the potential to impact KU the most on the defensive side?
Matt Tait:
I'm sure a lot of you know this by now, but I'm very high on freshman linebacker Schyler Miles. I think he can come in and start and make a major impact on this defense.
I talked with Miles the other day and will have a story sometime soon about his goals for his time at KU. Quick preview: He's ready.
Beyond Miles, I think you have to look at the defensive line and I think Jordan Tavai could be huge for KU's defense this season. He's big, strong and has a great motor.
If I'm picking a third guy, I'm going with cornerback Greg Allen. I think he's going to be special, whether that's this season or down the road remains to be seen.
The defense will still be a huge question mark and, at this point, it looks like the best case scenario would be for this unit to be a middle-of-the-pack group. If they are, that will help tremendously and give KU a shot to be in a lot more games.

Who leads Kansas in tackles this year and how many will they have? I have Darius Willis with 112.
Matt Tait:
Missed ya last week, so let's get a few Bangkok questions real quick.
I like your answer, but I'm not sure where Willis sits on the depth chart at this point, so for this one, I'll go with Michael Reynolds. He has incredible speed, is tough as nails and will line up all over the field... Not sure he'll get to that 100-tackle mark, but I think he'll be a major force for the KU D.
Who leads Kansas in sacks this year and how many will they have? I have Toben Opurum with 6.5
Matt Tait:
Another tough one, but there's something about Josh Williams that I like so I'll take him and I'll put it around the same number you have. I don't think KU's D is going to have a guy who people call a sackmaster.
How do you see our pass rush shaping up this year? Over/Under on 25.5 sacks?
Matt Tait:
The pass rush should be improved and I also like the fact that Dave Campo's schemes should be able to get more pressure on opposing quarterbacks. With your number of 25.5, that would be just a shade over two sacks a game, so I'll go over simply because the defense has improved talent and also will be better coached.
Hate to go off topic, but how in the world didn't Marcus Henry, Marcus Hereford didn't at least get a shot at the NFL?
Matt Tait:
It's most likely a case of fit. So many guys get their shot in the NFL because they land with the right team at the right time. These guys didn't.
Henry got somewhat of a fair shot with the Jets and never turned it into much.
And Herford, though fast, doesn't have the size and length that most NFL types prefer from their receivers.
Although it hasn't been in the NFL, Henry has enjoyed a pretty good pro career and should be proud of what he's accomplished. Besides that, he's still playing.
What format do you think the football playoff will take? The top 4 seems reasonable, if you eliminate the penchant of the SEC to vote up their schools and vote down the schools from other leagues, thus skewing the selection.
Matt Tait:
It seems like this is the way it's headed. I'd be shocked if this initial version includes more than four teams. The only question that really needs to be addressed now is whether it's just the top four in the rankings or if it has to be conference champions only.
My guess there is that it'll end up being the top four and that we'll have some kind of selection committee that takes all of the rankings and other factors and rolls them into one to make a final Top 4.
I know that's what the Big 12 is pushing for and I hope that's what we end up with. I don't think the computers and the polls tell the full story of who the best teams are year in and year out.
Good day to be a Jayhawk Matt. Are you required to sit in the suites above Memorial Stadium while covering the game on a football Saturday? I have sat in suites at both Chiefs Stadium and Royals Stadium during their games and find it not even close to having the excitement of the game and the comradery you have in Memorial Stadium with fellow Jayhawks during a close contest. So, if you are required to be with other press persons, do you ever look at the schedule and say to yourself "Thats a game I just want to be a fan and just sit in the stands?
Matt Tait:
I absolutely love my job and really enjoy getting the seats that I get at all of these incredible venues.
There are, however, days where being inside takes some of the buzz out of the game and sometimes that can be a bummer. But if the game is big enough, it doesn't matter if you're inside or outside.
Besides that, some press boxes have open windows that help bring in some of the outside noise and I've even been to one (Georgia Tech) that was an open-air press box. That was pretty cool. Unfortunately there wasn't much intensity and excitement in the stadium that day.
I'm over being a fan (except during tailgate time), but a lot of us upstairs do miss the environment and atmosphere that comes from the stands. Hazard of the job, I guess. And I wouldn't trade it for anything.
He Matt, I only want your opinion. What would you like to see happen with our conference to make it strong enough to survive expansions? Go to 12, 14 ,16 etc. Also who would be involved in your dream scenario? Then to finish the question, what is a closer reality?
Matt Tait:
Nice job. You packed a lot into that question!
I'll try to hit it all quickly.
First, I would like to see the Big 12 get back to 12. I don't think going to 14 or 16 is necessary and I don't think it would be in the best interest of the league to do that.
In fact, if I had to rank the desired outcomes, I'd put 10 and 12 at the top (and they'd be pretty close together) and then I'd put 14 and 16 significantly lower.
The only thing that could or would change that would be if others got the ball rolling again on expansion and forced the Big 12's hand. Remember, though, the Big Ten and Pac-12 are both at 12 and the SEC is at 14 and the Big 12 currently, with 10, is still every bit as powerful right now. That's a credit to the league's leadership and makes me think that the only way the Big 12 would feel forced to act would be if those other three leagues went to 16 at the same time.
I've been on record for a while saying my dream scenario for the league would be to add Notre Dame. And, who knows, we may be getting closer to that.
If you're talking reality, though, I think the reality is that this league will stay at 10 for as long as it can and, if it does expand, won't feel compelled to go beyond 12.
Matt, why doesn't the football team ever use the Jayhawk on the side of the helmet for an entire season?
Matt Tait:
Not sure. But it probably has something to do with branding and getting the KU name out there. That said, when Bill Self arrived in Lawrence, one of his first moves was adding that giant Jayhawk to mid-court at Allen Fieldhouse so maybe that's something coach Weis will look into doing with the helmets.
More than anything, it's probably been a coach's preference thing, nothing more.
Now that school is over, any word on other possible 5th year transfers coming to KU?
Matt Tait:
Haven't heard anything new lately so it looks as if we might be done in that department. Always a chance something could change, but with the Class of 2012 scheduled to arrive on campus this weekend, it would surprise me a little if someone new were added now. Never say never, though. If Coach Weis believes there's a guy out there that can help the team, he'll add him if he can.
Matt,
I have been wondering what is the current status on jayhawk rookies in the NFL. Is Johnson going to make the broncos squad? Did Biere not get signed by the chiefs after rookie mini camp? What's the scoop?
Matt Tait:
I'm trying to get ahold of all of those guys (Spikes, Johnson and Biere) so look for an update sometime next week.
I think Johnson has done well out in Denver and I saw Biere a couple of weeks ago and he said things were going well.
I'll have more soon.
Heard any rumors that any JC transfers won't be eligible that we have been counting on. When will JC players arrive on campus?
Matt Tait:
Eligibility-wise, I think everyone's fine... at least, I haven't heard anything that says otherwise.
But I did find out yesterday that juco defensive lineman Ty McKinney will have to wait until July to come to campus instead of June like he was planning. One of his juco classes did not transfer and he has to take another one in June before he can get here.
That's bad news for McKinney's quest to become a first-string guy, but rest assured he is working out hard on his own and also has a playbook. It's just not the same as being here for the month of June.
Do you believe there will be any formal talks between the Big 12 and any potential expansion candidates prior to Bob Bowlsby taking over on June 15th or the announcement of the new playoff format?
Matt Tait:
I don't.
As many of you know, the next big step in all of this is the finalization of the playoff system. Once that happens, things may pick up quite a bit, but until then I don't see much happening -- formally or otherwise.
Matt,
Will Mike Ragone start at TE over Charles Brooks?
Matt Tait:
He has a great shot just because of his experience and maturity and even if he doesn't start, he's gonna play a ton. Ragone is a great blocker, he knows the offense and he's been through the battles. He'll be a huge asset for the KU offense this season no matter how much he plays or what role that's in.
I know Shay-Z probably would never give an honest, public answer regarding his personal feelings towards expansion of the Big 12, but do you have any gut feelings on what he thinks?
Matt Tait:
I understand what you're saying, but I think it's important to point out that one of Zenger's best qualities is that he is honest. He doesn't say something unless he believes it and my gut tells me that he honestly believes that 10 is what's best for the league and he truly is happy with that number.
If things change, that could change, but that's the way I think he's leaning right now, and if he wasn't I think you'd hear some more guarded or jumbled answers from him.
Do you believe that all this talk about realignment and Big XII expansion will be hampered by its perceived poor academic reputation? Academically how does the Big XII stack up against the Big 10, SEC, and Pac 12?
Rock Chalk
Matt Tait:
I don't think academics is the main thing at play here, but because a lot of the final decisions regarding realignment rest in the hands of the school presidents and chancellors I think you have to admit that it plays a major role in all of this.
The Big 12 is certainly not an embarrassment academically, but I do think there's a perception out there that it does not stack up with the Big Ten, Pac-12 and SEC certainly.
If anything, though, that's even more of a feather in the league's cap because it remains strong and vibrant despite that disadvantage, for lack of a better word.
Matt, it seems like today's average sportswriter dresses like he frequents the discount XXL polo rack at TJ Maxx (Craig Sager not included).
Could you tell us how you prepare a proper outfit before hitting the streets?
Matt Tait:
Funny question, but since I loaded up with some new gear back in March, I'll answer it as best I can.
I've seen everything from shorts and untucked polos to three-piece suits at the events I've covered during the past few years, and for the most part, anything goes.
Personally, I like to lean toward the dressier look just because it seems to better fit in with the rest of my surroundings. I'm a big fan of the sports coat and jeans and tend to favor the jacket because you never know when you might get asked to go on TV or something real quick and that's such a better look for the cameras.
It's funny, but just as the players do, I think most of us have "uniforms" that we suit up in and it tends to be what each of us is most comfortable in.
Matt,
Thanks for all the great coverage, I've been really enjoying all the football articles during the off season. That aside, what do you think will be the biggest win of Weis's first year at Kansas. Thanks again, Rock Chalk!!!
Matt Tait:
I gotta run after this, so let's end with this one.
I don't know what it is, but I have a strong feeling that one of Weis' biggest wins this year will come over a team that wears purple. Whether that's the home game against TCU early in the season or the game in Manhattan a little later, I think it's possible for him to get one of those.
I'm not sure I'll predict either, but if you're looking for a surprise victory, I think that's a good place to start.
Thanks for all of the great questions once again. As always, I'll look forward to more next week. I think we'll have to do Wednesday next week, though, so keep an eye out for a time.
Thanks again. Have a great weekend!!!
Moderator:
And with that, we're done for the day. Thanks for all of your questions and we'll see you back here next week for another edition of "30 for Thursday."
Submit a question for Matt Tait
Note: taking part in a chat requires a free LJWorld.com account.
Requires free LJWorld.com registration. Register or log in below.