Completed chat with KU football beat writer Matt Tait
May 10, 2012
This chat has already taken place. Read the transcript below.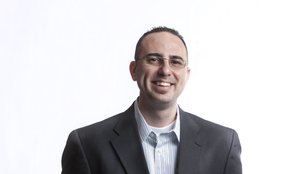 KU football beat writer Matt Tait unveiled this week's "30 for Thursday" KU football chat earlier today.
Moderator:
Good afternoon, good morning, good evening or good day... wherever you're logging on from, thanks for joining today's "30 for Thursday" KU football chat in which beat writer Matt Tait will wade through tons of good questions to give you a deeper look at KU's program.
Should we get started, Matt?
Matt Tait:
Ready and able... Let's do it!
What is the biggest difference that you have witnessed between HCTG and HCCW? Is there anything about HCTG that you miss or anything that you think HCCW should adopt/do differently? Where does KU finish in the B12 next season and will KU play a bowl game?
Rock Chalk
Matt Tait:
Man... A three-for-one there. Nicely done. It's still too early to predict where KU will finish or if they'll go bowling, but I can answer the first part.
The biggest difference, without question, is that Weis seems to know what he's doing at all times with all things. There has not been one thing that I've witnessed, encountered or even heard of that the man did not know how to handle. That goes from dealing with the Brock Berglund release fiasco to hiring a staff and organizing spring practices all the way to dealing with the media.
He's good. And Gill was not. I liked Turner, but I never got the sense that he was very much in control of what he was doing - on or off the field. That's not to say that someone else was doing things for him, more that there were many things that just weren't getting done or at least weren't getting done in an efficient and confident manner.
KU's in great hands right now and I can't think of a single thing from the Gill era that Weis should be doing.
Toben and Reynolds are in similar positions splitting time between LB and DE in practice. Who do you think is better at each position and how do you think they will split time?
Matt Tait:
Two or three weeks ago, I probably had a different answer for this, but we've learned a little about this situation since the spring game.
First, I think Opurum will largely play the Sam linebacker spot and Reynolds will play defensive end.
The reasons are this: I think they trust Toben's understanding of the game and the scheme a little more and are more comfortable throwing greater responsibilities his way. Those responsibilities include pass drops, reading the offenses, supporting the run and rushing the passer. If he's playing well, Toben will be everywhere this season.
Same goes for Reynolds, really, but the majority of his time should be spent getting after the QB off the edge.
There will be some games where the offense KU is facing dictates that these guys do some things different. At times, they might both put their hand on the ground and rush the QB and at others they might both play as linebackers.
But it's nice to see that Dave Campo has a couple of flexible pieces that he can work with and I expect both guys to make a lot of plays this fall.
Everyone laments the talent of the defensive line this year. Isn't our kicing game probably in worse shape talent-wise than the D-line?
Matt Tait:
That's a very fair question and, at least for now, the answer might be yes. I still have faith that Ron Doherty can be a reliable place kicker and he's already one of the top punters in the country.
In fact, I was checking out some sites about the 2013 NFL Draft and Doherty was listed as one of the top junior punters in his class.
Both are areas of concern, though, and both will have to be much improved from last season if the Jayhawks want to make any real noise this fall.
Hi Matt,
Coach Weis has mentioned often that there will be more graduates with eligibility at the end of the school year. Do you have any idea who some of those transfers may be? Is Mike Golic, center at Notre Dame, mentioned as a possibility? I think he would be a great addition....he certainly has the bloodlines ha!
Any idea when we can expect announcement of these tranfers?
Matt Tait:
Haven't heard much on Golic so I wouldn't count on him. I think Weis was merely talking about the tight end (Mike Ragone) the linebacker (Anthony McDonald) and possibly the defensive end from Nebraska (Josh Williams)...
There's a chance that more could be added to the list and once we get through May we should know. But if you're not hearing about anybody else by the beginning of June, I'd say the well's run dry on that -- at least for this year.
Worth keeping an eye on.
Matt,
Being deployed so hope you get this. What will it take for us to get to a bowl this year? Who needs to step up? Lastly, of the transfers who could end up starting for us? Thank you for all your work
Matt Tait:
Thanks for your question and your service. Stay safe!!!
For KU to get to a bowl game in 2012, a couple of things are going to have to happen. I'll list the top items (briefly) in order of importance...
1. Dayne Crist will have to stay healthy
2. The defense will have to improve to middle of the pack nationally
3. KU must win ALL of its non-conference games
4. KU must find at least one team to upset - K-State, TCU, Baylor???
It can happen, but just about everything is going to have to break KU's way for the Jayhawks to get there this season.
As for your question about who needs to step up, I think it has to be some of those veterans on defense --- Opurum, McDougald, Patmon, Brown. If those guys can be true leaders and be the guys who make plays consistently, the rest of the D could fall in line behind them. But those cats have been in the program for a while now and have a lot of games under their belts. Time to elevate their games to a higher level.
As for the transfers, I think a ton of guys could wind up starting. The most likely, in my opinion, are:
1. Josh Ford, WR
2. Jordan Tavai, DL
3. Ty McKinney, DL
4. Anthony McDonald, LB
5. Aslam Sterling, OL
6. Charles Brooks, TE
True or False: Turner Baty will be a better option this year as a backup quarterback than Jordan Webb would have been had he stayed.
Matt Tait:
I'll say true.
I liked Jordan as a person and thought he had some talent, but he rarely exuded that quarterback vibe that you gotta have to succeed at the position. Baty does. As do Dayne Crist and Jake Heaps.
I talked to Baty just last night as a matter of fact and he's counting down the days until he gets to campus. He said he's been studying his playbook non-stop and can't wait to get here and put his studies into action. What's more, he also said he's been watching a lot of old film on the Patriots, which should only help him with his grasp of the offense.
He's a very confident dude, who can run and throw and, everywhere he's been, he's won. I think those are fabulous traits for a QB to have and I think Baty will be ready if called on this year.
Will 4 wins be enough to consider this season a successful one?
Matt Tait:
You've heard this a million times, I'm sure, but let's make it 1,000,001.
This season, more than any other in KU history, success will not be defined by wins and losses.
It will be defined by progress and the way the team competes. Are they better organized? Are they lined up right? Are they in position to succeed? Are the coaches more engaged? Are the players more accountable?
All of those things will be in the spotlight this fall and how they are answered will define how this season is remembered.
That said, if the answer to those questions is positive for Kansas then four wins should be very attainable.
Do you believe Schlyer Miles will have an immediate impact on the defense as a freshman? What do you think his chances of starting from week one are?
Matt Tait:
I think Miles has a chance to be a very special player here at KU and I think if he can handle the transition from high school to college ball in a physical sense, then he will start from Day 1.
It's going to be fun to track his progress and watch him develop. But I think they have high hopes for him and are very much looking forward to him getting to town.
Tait, has there been any buzz about Aslam Sterling? Do you think there will be any other position changes/ 2 way players? I'd like to see DP or Beshears play some DB, I'm sure they are more than capable.
Matt Tait:
It doesn't sound like Patterson or Beshears will play any defense this year. Weis said as much a few weeks back and they're too valuable to the offense to risk that.
I think there's a chance that some guys could play both ways, with Toben Opurum as a LB/FB being the most intriguing one of them all. Still a lot of time in front of us to let that settle itself.
As for Sterling, he's a hoss and he's going to get a long look with the first team. The question will be if he can pick up the offense fast enough in August to move ahead of the guys who are here.
In yesterdays article you said this:
"Defensive end Javonte Daniel is the only player no longer on the roster who disappeared without an official explanation."
Has anybody filed a missing persons report? HAHA
Matt Tait:
Got me. Not bad. Obviously, I didn't mean he actually disappeared. But there never was an official announcement that he had been dismissed nor any kind of announcement that he was leaving. One day he just stopped showing up on the roster... Poof!
Matt, I cannot be more excited at this time of year for KU Football! What great coverage and analysis, it only helps to fuel the fire, thank you! Oh yeah, a question...how are ticket sales?
Matt Tait:
Thanks, gardenjay.... We'll be here all summer and have some fun stuff planned!!!
Ticket sales are up and improving each week from the sound of it. No official numbers out yet, but there's been plenty of talk that the hiring of Weis and the incredible buzz around the program has had a positive impact in that area.
With the hiring of HCCW, It seems as though there should be some mention or acknowledgment of Kansas football. His name alone should get a, "Hey! Guess what Charlie is doing?!" Why no press?

Matt Tait:
I'm not sure that's actually the case. I've seen articles about Weis on SI.com, ESPN.com, in the Wall Street Journal and the New York Times and also on CBSsports.com with regularity.
You have to remember it's May and very few national outlets cover spring football beyond the big boys like Alabama and Texas and those schools who get 100,000 to their spring games.
Give it time. Weis and KU will get their due. And the one thing that can fast-track that is winning.
We are all focused on the Jayhawksand the hard work the coaching staff is putting in to transform this football team. What other candidates are there is the Big 12 for most improved team from 2011 - 2012?
Matt Tait:
Solid question!
I'm not sure if they qualify or not, but I think the Texas Longhorns should be back to being the Texas Longhorns we all know this season. That would certainly qualify and I also think that Iowa State should continue to move forward under Paul Rhoads.
Teams that face the biggest question marks have to be Baylor and Oklahoma State, as they're both being asked to replace stud QBs.
I'm not sure this is what you want to hear either, but with the way their schedule sets up, K-State, which returns nearly everyone from last year, also could be a threat to win the league again.
It's a tough, tough conference, loaded with talented teams, so it's tough to find many that fit into that category of most improved. Nearly all of them are expected to be good.
Matt:
Previous articles and chats have touched on new/better schemes for the DB's. Has the coaching staff or players elaborated on this?
Matt Tait:
There has been some talk about playing more man-to-man and press coverage. So far, that's been the bulk of it.
Remember, with so many potential defensive starters not here yet, it's tougher for the defensive coaches to actually put together much in the way of schemes and packages. They have to see these guys and get on the field with them first.
What will be the upset special be for this season? Also, what will the story that we all will be talking about by game 5?
Matt Tait:
I think KU's gonna have a shot at TCU on Sept. 15. The Jayhawks should be 2-0 and should have some confidence and momentum building.
Beyond that, the game's in Lawrence and there will be a fair amount of pressure on TCU's shoulders to show well in its first ever game in the Big 12.
Let's say (for now) that KU gets that one, that should put them in position to move to 4-0 with a win at Northern Illinois the following week, and that would answer the second part of your question.
Picture this: 4-0 Kansas vs. 4-0 Kansas State in Manhattan on Oct. 6.
It may not happen that way, but I don't think it's completely crazy to consider.
Moderator:
Let's get to a couple more and then call it good for today...
Matt Tait:
Sounds good. For all of you who asked conference realignment questions, be sure to check out the blog I posted earlier today.
http://www2.kusports.com/weblogs/tale-tait/2012/may/10/realignment-today-whats-the-status-with-/
Maybe we'll do a conference realignment specific chat or two this summer.
How is Charlie Weis's family doing? If I understand right, his wife and daughter are staying in Florida while he is up here coaching. Some saw this as a potential problem. Just wondering if they have had the chance to get together or if Coach Weis had discussed the matter in any way. Thanks Matt.
Matt Tait:
Things seem to be going really well for Weis' family. I know he's been down to Florida to see his wife and daughter a couple of times and his wife has been up here a couple of times, as well.
In fact, he's leaving tomorrow for Florida to go spend Mother's Day with them.
In addition to that, Charlie Weis Jr. seems to really be enjoying KU and he has been welcomed with open arms by the team and the coaching staff. He really has the look of someone who's destined to become a football coach. Go figure.
Matt Tait:
baldwinjayhawk asked a question about Kale Pick but the link he included in the question kept us from posting it.
Here's the gist: "... I think Kale Pick will have the best season among our Receivers. He's fast, runs routes well and is friends with Crist. He was open a ton last year but Webb couldn"t find him. Am I wrong?"
I don't think you're wrong at all. I thought Pick would have a big year last year and it just never happened. I think the same is true this year and I'm very much expecting it to happen. I think you could tell in the spring game that Crist has a lot of trust in him and I think you also could tell that Pick is a solid athlete who can catch anything and even has the ability to gain yards after the catch because of his unique mixture of speed, athleticism and toughness.
Big things ahead for Mr. Pick.
Matt, would you rather have to cover the 24/7 cycle of rumors, drama, and speculation of conference realignment for a 3rd summer in a row or get your kneecap ripped off?
Matt Tait:
Man alive.... That's a tough question and is worded in a way that doesn't sound very appealing no matter which one I pick.
I'm pretty fond of my kneecaps, though, so I guess I'll have to say realignment (without hoping for it at all).
I don't mind following it and keeping tabs on everything and I even enjoy the spirited blogs and conversations it creates for us. But I would not wish the Def-con 5 style of summer that we had in 2010 and 2011 on anyone again.
Let's hope there's enough news on that front to keep us interested and engaged throughout the summer, but nothing that makes me afraid to mow my grass or go to the grocery store.
We need another realignment wheel! Stat!
Matt Tait:
All right, all right! The percentage wheel strikes again. I absolutely love how this thing has taken on a life of its own and is so important to so many of you.
I think I've figured one out for today's blog, so let me dip out of here and go update it. Check in just a couple of minutes.
Thanks to all of you for the awesome chat and great questions. If I didn't get to yours today, throw it up again next week. Until then...
Moderator:
That will do it for today's "30 for Thursday" KU football chat. Thanks again for logging on to check it out and for your questions. We'll be back with another one next week so make sure you're ready... and tell your friends.
Have a great day/weekend, everyone!